Hornets look to steady the ship at quarter mark of NBA season
Trying to analyze the Charlotte Hornets at this point in the season reminds me of that age-old question, "do you want the good news or the bad news first"? Well, the good news about the bad news is that most of the problems that this team faces can be fixed, so we will start with that.
Charlotte's inconsistent free throw shooting through the first 21 games has become very much like sleeping awkwardly and waking up with that riving pain in your neck. The pinch always affects you at the worst possible time (generally the fourth quarter) and you continually ask when this nagging situation will go away?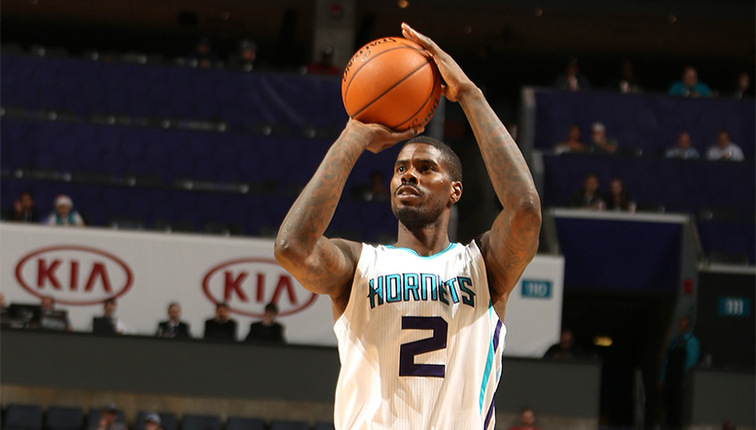 Marvin Williams, who has missed the past six games with a knee injury is shooting 81% from the line this season. Williams hopes to play against Detroit tonight.
Shooting 75 percent from the stripe this season puts head coach Steve Clifford's club in the bottom half of the league (24th) in that category and if you ask him, he will tell you that at least two losses this season came from miscues at the line. "The guys know how important it is to make trips to the line count and at the end of ball games when you're tired, it's about being mentally tough".
Kemba Walker, who is clearly this team's leader and best player has even had his share of the yips at the line this season. Shooting a modest 77.7 from the stripe to date is definitely not where a player of his caliber wants to be when it's all said and done. All the best closer's in the game like to have the ball in their hands at the end of the game with a chance to get a bucket or go to the line. That means Walker should be closer to 85 percent or better and I think he will get there by season's end.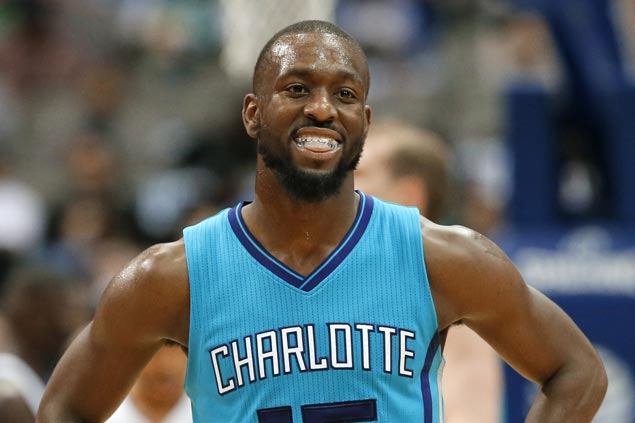 Walker, looking to become an All-Star for the first time this season is averaging 23.6 ppg 5 apg and 4 rpg.
Since Clifford's arrival in Charlotte the Hornets have been one of the best defensive teams in the league. In his first season that team was ranked fourth in the league, holding opponents to a stellar 97.1 points per game during the 2012-2013 campaign. This year's club is giving up 103.2 ppg and that is good enough to put them in the middle of the pack (13th) defensively.
There are multiple reasons for the hike in opponents scoring and one of the biggest is that the Hornets are scoring at a much higher clip. At 105.3 ppg Charlotte is in the top half of the league in that category but over the last ten games, Clifford has noticed a slide in team defense that he is eager to get cleaned up.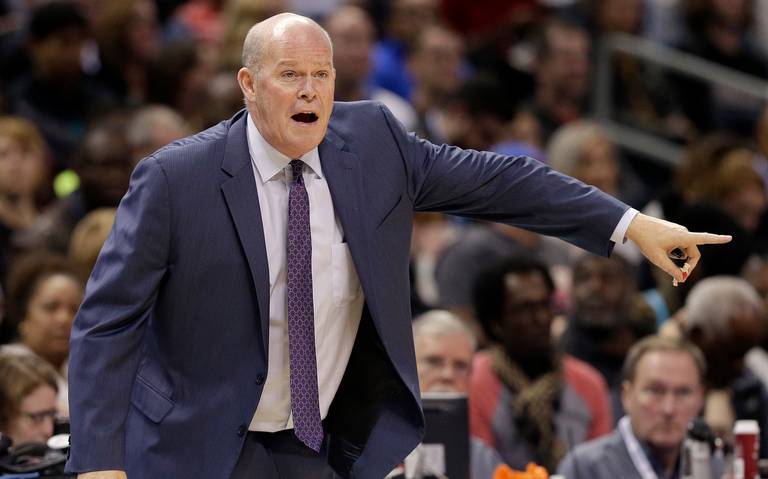 In his 4th season as head coach, Steve Clifford is looking for that delicate balance between playing good offense and great defense.
After starting the season with an 8-3 record, the Hornets (12-9) have gone 4-6 over the last ten and it is a direct result of a Jekyl and Hyde approach to defense. Clifford's club is offering up 107.7 ppg during that stretch and an eye-popping 115.8 ppg in the six losses. The most glaring statistic is the 95.5 ppg that they are holding opponents to in wins so far, which can only be chalked up to inconsistency, every coaches least favorite word.
When asked about his teams defensive struggles, Clifford said, "you've got to make one-on-one defense plays. You've got to make help-plays, but more than anything we've got to hit people, we've got to be willing to be more physical. Again, we're either going to do that or we're going to be an up and down team."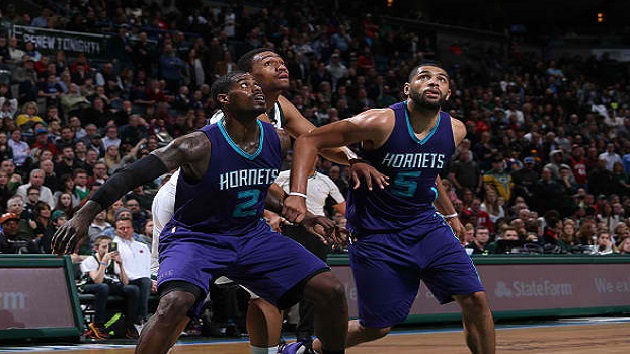 Charlotte will need to be more efficient on the defensive end if they want to remain in first place in the Southeast Division.
The good news is that Charlotte's 12-9 record has them in first place in the Southeast Division and only three games behind the Eastern Conference leading Cleveland Cavaliers (14-5) which would be good enough for the third seed if the playoffs started today. But if you ask any coach in the league the playoffs don't start until Saturday, April 15, 2017 and it depends on what you do as a team between now and then that will determine if your club qualifies for the postseason and advance through a series or two.
The Hornets finished last season 48-34 and as things stand to date they are on pace to finish with the exact same record, which was only good enough for a sixth seed a year ago. Charlotte knows they want to finish in the top four of the East and they boast one major component that could play a major role in achieving that goal.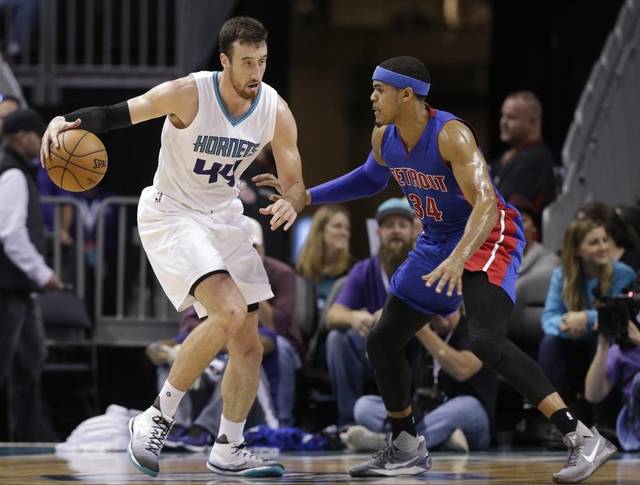 Frank Kaminsky III is the 11.2 ppg and 2.8 apg in his second season.
The Hornets bench (51.8 ppg) has been one the best scoring units in the league this season and two of the teams top four scorers, Frank Kaminsky III (11.2 ppg) and Marco Belinelli (10.6 ppg) play a major role on one of the best offensive teams in the NBA. Kaminsky in only his second season has improved dramatically not only in his scoring but he's also averaging 2.8 assists per game and standing at 7 feet tall, that is a very good number. Only one other 7-footer in the league averages more assists per game than Frank and that's veteran big man Mark Gasol (3.9 apg) of the Memphis Grizzlies, one of the best centers in the NBA.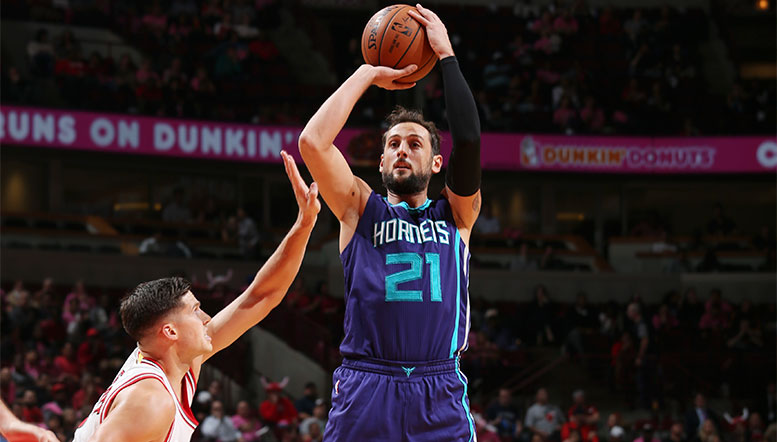 Marco Belinelli has been instant offense off the bench for Charlotte this season averaging 10.6 ppg.
Belenelli who came over in an off-season trade with the Sacramento Kings has been everything that Clifford knew he could be when he and General Manager Rich Cho decided to give up the 22nd overall pick to acquire him. Considering what the Hornets lost in the off-season to free agency, he was a much needed addition and a welcomed offensive shot in the arm off the bench. He plays very well with the second unit but the coaching staff has shown a great deal of confidence in him running with the starters in late game situations. "He's a guy I continue to look for coming off of screens or spotted up behind the arc because he has a lot of confidence in his shot right now and so do we." Walker (23.6 ppg) said after practice last week.
Charlotte, who has dealt with the injury bug probably more than a lot of teams this season is looking to get healthy as they expect to get power forward Marvin Williams back for tonight's tilt with the Detroit Pistons who ran the Hornets out of their own gym 112-89 on November 29, their most lopsided loss of the year. Playing 16 games in the month of December is essentially like playing every other day and with a schedule that brutal, having the full compliment of your roster is paramount.
At a glance, the good certainly outweighs the bad when it comes to the Hornets season to this point. Poor free throw shooting can be corrected and playing good and consistent team defense is just as much mental as it is physical, if not more. Look for the Hornets to make a concerted effort to hit people and show that nastiness that their coach is calling for on the other side of the floor as they try to extend that 2 1/2 game lead in the Southeast Division. This team has the right mix of veteran players and solid sources of youth, meaning they can view setbacks throughout the season as just that, momentary lapses which is nothing that tons of film study and discipline can't fix.
---