From Uber Driver to Pro Cage Fighter
Image Courtesy of PFC Promotions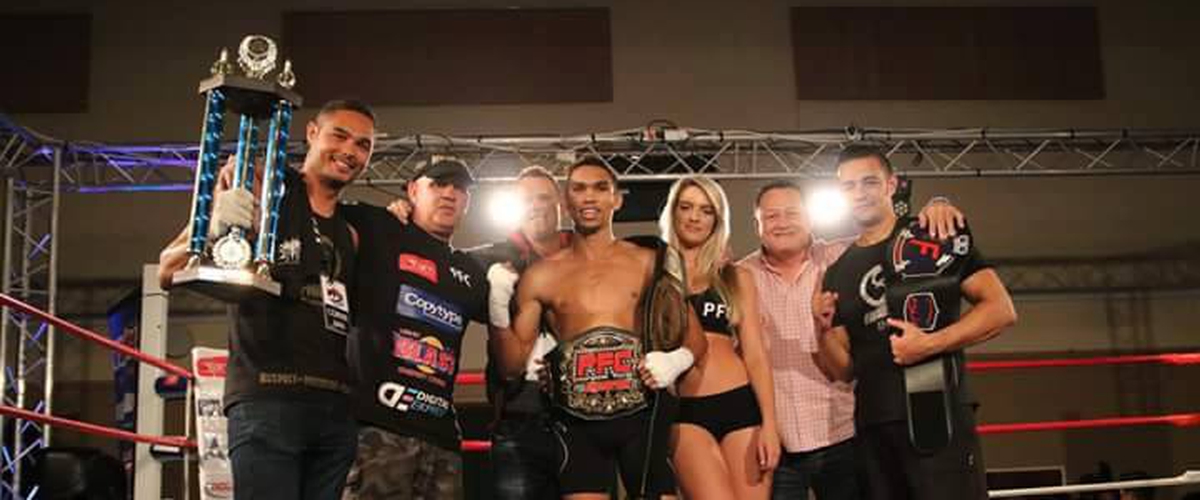 Faeez Jacobs was known to many people as just an Uber driver. What many people did not know is, during that time he was also an amateur MMA Fighter with hopes to turn pro one day.
"Being an Uber driver was just one of the many jobs I had to cope with finances," said Jacobs. The athlete said that during his time as an Uber driver, he always kept his gym bag in the trunk. He also said that he would shadow box in random parking lots.
"I had to leave Uber though," said Jacobs. "It was not beneficial to my life as a fighter as I had to eat on the road and missed many important training sessions, as well as losing sleep."
Recently, the athlete announced that he will be making his Pro debut at EFC 58. "I have pictured myself being here years before it had happened and said many times I would fight in the EFC beginning of 2017," he said. Jacobs added that he is over joyed with the position that he is in, having signed with EFC. He said that he can't wait to display his skills inside the Hexagon on the 8th of April 2017.
Share your views. Email us on cagesideblog@gmail.com.