Philadelphia Eagles Off-Season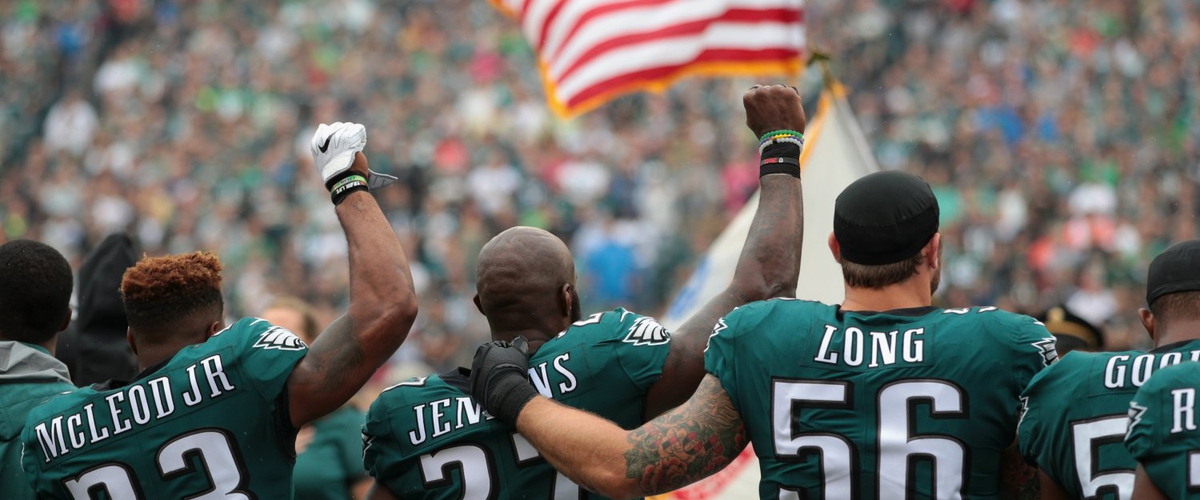 It's been a long time since i've wrote anything Eagles related, a lot has transpired since the Chip Kelly era. Doug Pederson comes in two year ago and completely changes the culture of the Philadelphia Eagles. Two Years later we are THE SUPER BOWL CHAMPS!!! Through injury, adversity and beating the New England Patriots months ago for our first Super Bowl title in franchise history. While the draft has passed for a month and a half and I can honestly say we're reloading and additions during free agency adds on fuel to the fire. You have some critics that will not give the Eagles the proper respect disrespecting the organization as "garbage champs" really! It took us fifty-seven years to get it right, even better than the 2004 Eagles team with McNabb and T.O.
Obviously the biggest news of the summer is basically President Donald Trump pretty uninvited us to the White House due to "Disrespecting me the President and the flag". Well, the first issue would be that this is beyond the flag. People can have the peaceful right to protest, it's the first amendment. From the beginning there was never a shallow direction of disrespect, people can have their differences in politics me personally don't care for it. My second issue is going to the White House. Again, it goes back to having different point of views in a locker room. Players and staff members who wanted to go should've went as a small delegation of course it doesn't change the fact that their should've been a celebration for the team.
Finally the third important reason for all Eagle fans out there. We all know that we're not gonna hear the end of this all year long, people will forever troll on us because the Eagles started a revolution in the NFL and standing in arms against the stupidity and arrogance known as Donald Trump. FLY EAGLES FLY !
---