The World's Top 3 100m Sprinters Ranked
My list of sprinters goes as stated-
#1- Christian Coleman- 2019 world leading 9.81, a 2nd place finish at the 2017 World Championships and the multiple time NCAA champion. He is my favorite to win the 100m in Doha at the 2019 Worlds. World record holder in the 60m, it is impossible to get a better start than this dude.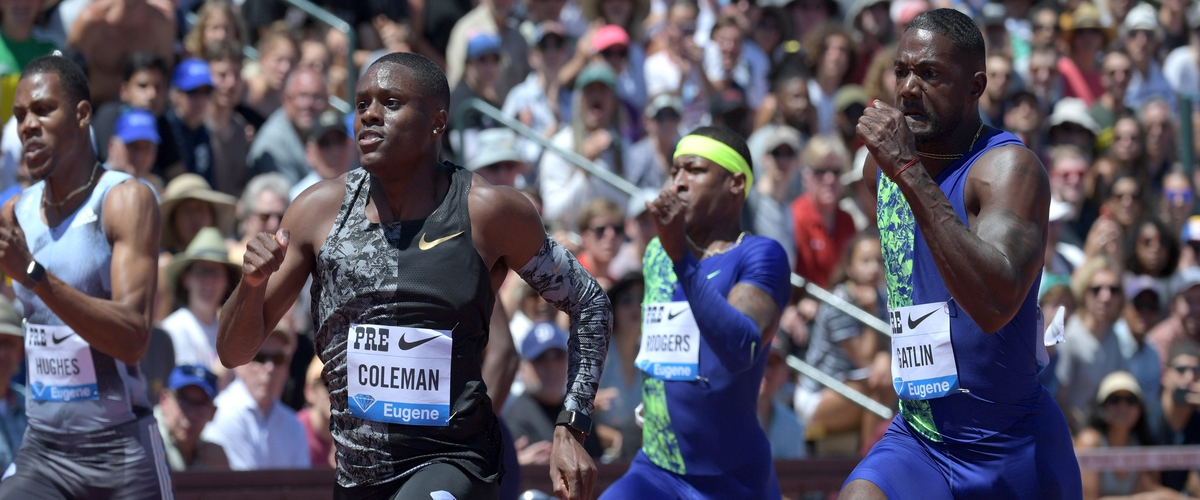 #2- Justin Gatlin- The reigning World champ at 100m and the former Olympic Champion, Gatlin continues to defy father time. He ran 9.87 in a loss to Christian Coleman earlier this year and at 37 year old, he is at the tail end of his career.
#3- Noah Lyles- The top 3 sprinters in the world this year are all Americans which should make for some exciting meets at the US Championships and the World Championships as well. Although Lyles is more of a 200m guy, running 19.50 this year, he also is in striking distance of the 100m title as well. He beat Coleman in his 100m season opener in a time of 9.86 and lost to Gatlin more recently in a time of 9.92 to Gatlin's 9.91. Lyles is the dark horse for the 100m World Title this year.