A Look at the Cardinals Outfield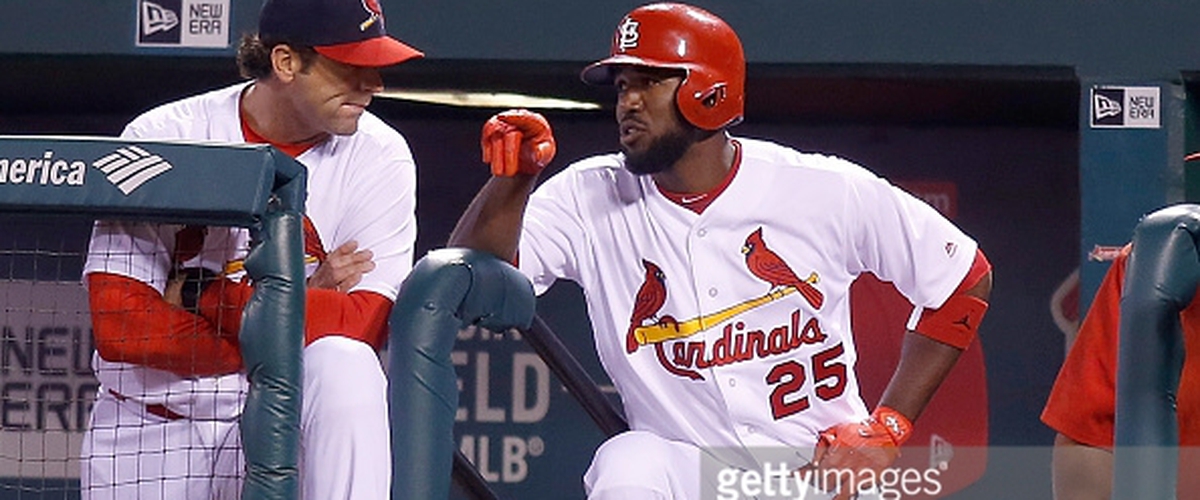 On the heels of Randal Grichuk's big opening night, Dexter Fowler's first hit as a Cardinal, and Stephen Piscotty's club friendly extension, it seems appropriate to talk about how good this Cardinal outfield is, and can be. Aside from those three guys, who will bolster most of the playing time out there, Jose Martinez also showed what he can do by leading the Redbirds with four homers this spring, and hitting a ball on Sunday night, that, by the launch angle and exit velocity, would leave most ballparks on most nights. He only strengthens the potential for this outfield.
Let's start with Randal Grichuk. As he showed Sunday night, he has some serious pop, and the ball absolutely jumps off his bat. The real test for him at the plate this season, will be whether or not he can hit the breaking ball. We all witnessed how much he has struggled to hit sliders in the strike zone, and lay off the slider low and away. If fixes that hole in his swing, he just becomes that much more dangerous, and may become the 30 home run guy that he has the potential to be. Defensively, the move from center to left should prove to be beneficial to Grichuk. Though he was a solid center fielder, he does not have a great arm, and provides athleticism in left that is rare in the National League. So rare, in fact, that he goes from an average center fielder, to a potential Gold Glove caliber left fielder.
The reason for Grichuk's move from center to left, Dexter Fowler, is another promising piece of this outfield. Fowler hit .276, with a .393 OBP, and 13 home runs in 2016, and is expected to put up similar, if not better, numbers in the leadoff spot for the Cards this season. Not only does Dexter bring his bat to the top of the order, but he also brings an above average glove to center. He isn't going to win any Gold Gloves, but he will certainly be more than capable of captaining this Cardinal outfield.
Stephen Piscotty, who as I mentioned before, just signed a six year $33 million extension with the Birds. He is likely to be a fixture in right field for the entirety of that contract. He will also likely serve as the Cardinal clean up hitter, unless they sign a power bat from free agency, in the years to come. He hit a solid .273, with 22 home runs, and 85 RBI's in 2016. I look for him to be somewhere in that range this season as well, hitting close to .285, with 20 homers, and maybe closer to 100 RBI's, as he will likely get more opportunities with RISP, in the clean up spot this season. His defense, like is hitting is also very solid. Piscotty has a plus arm, slightly below average speed, and an average glove, which, coupled with his offensive production, is exactly what the Redbirds need in right field.
This outfield may not be the most elite in the MLB, but in my opinion it may be the most underrated. Though there are some ifs, like if Grichuk lives up to his potential, and the always if of health, this St. Louis outfield could make some serious noise this season, and for years to come.
---