Kyrgios Vs Nadal: The Game That Changed Everything?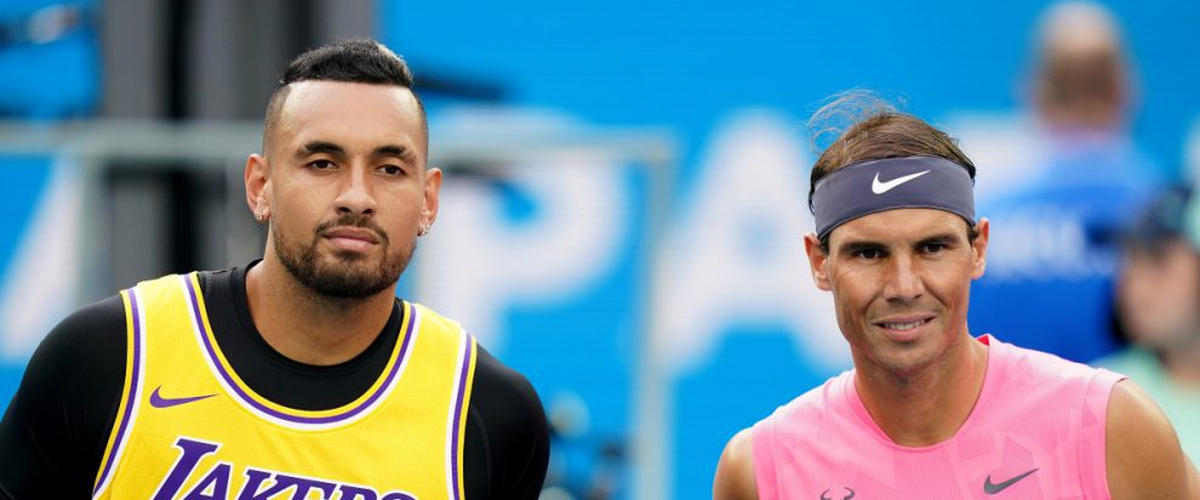 Anyone who knows the first thing about tennis - and cares about it - knows full well the reputation of Aussie player Nick Kyrgios. Feisty, chaotic on the court, and prone to losing his temper on court, Kyrgios has been accused of "tanking", verbal abuse and unsportsmanlike contact time and time again. But it appears all that may be changing, with vastly different on-court behaviour demonstrated in his fourth round match at the Australian Open.
In an oft repeated three and a half hour battle against leading opponent Rafael Nadal, Kyrgios displayed rare signs of class and resilience - displaying a rare focus on his game, responding well to the umpire's decisions, not losing his temper at any stage, and paying homage to Kobe Byrant by wearing a Lakers shirt throughout his entire warmup, in a similar gesture to that of the Kansas City Chiefs, who wore Hawaiinshirts in homage of their 61-year old coach Andy Reid when they touched down for the Super Bowl LIV this week.
After beating Russia's Karen Khachanov in five sets, he also displayed rare maturity and kindness at the prospect of playing Nadal - a 19-time Grand Slam champion, and many would say his biggest competition.
"I'm super excited honestly. Playing one of the greatest tennis players on center court at your own slam, it's pretty damn cool," Kyrgios said. "It's going to be another physical battle. Nothing comes easy with him ... I'm looking forward to it. That's why you play."
"If we don't like each other or whatever, there's a layer of respect. He's one of the greatest of all time. I also read that he thinks I'm good for the sport," he added. "Doesn't necessarily mean we like each other, but ... we're going to go out there and give contrasting styles and personalities."
This all comes in the wake of a touching gesture by the young tennis star, who proposed a charity exhibition match to raise funds ahead of this month's Australian Open to support those affected by the Australian bushfires. He also pledged $200 in donations to the bushfire appeal for every ace hit by him this summer, which quickly gained traction on twitter. His efforts triggered an appeal that raised more than A$5.5 million ($3,755,675).
Even Nadal, who in the past has not been afraid to criticise the hot-headed tennis star's behaviour, seems prepared to mend his relationship with Kyrgios.
"Personally I saw him playing during the whole tournament almost every match, and he has been great, with very positive attitude… I like to watch him play when he's doing that way. I think everybody likes to watch Nick plays when he's able to play like this," Nadal said.
"His talent is to be one of the best of the world, without a doubt, with good chances to fight for every tournament."
It seems the 24-year old has embraced the 2020 season with new found maturity and respect for the game - as well as for others. The question is: will it stick?