A Garage of Changes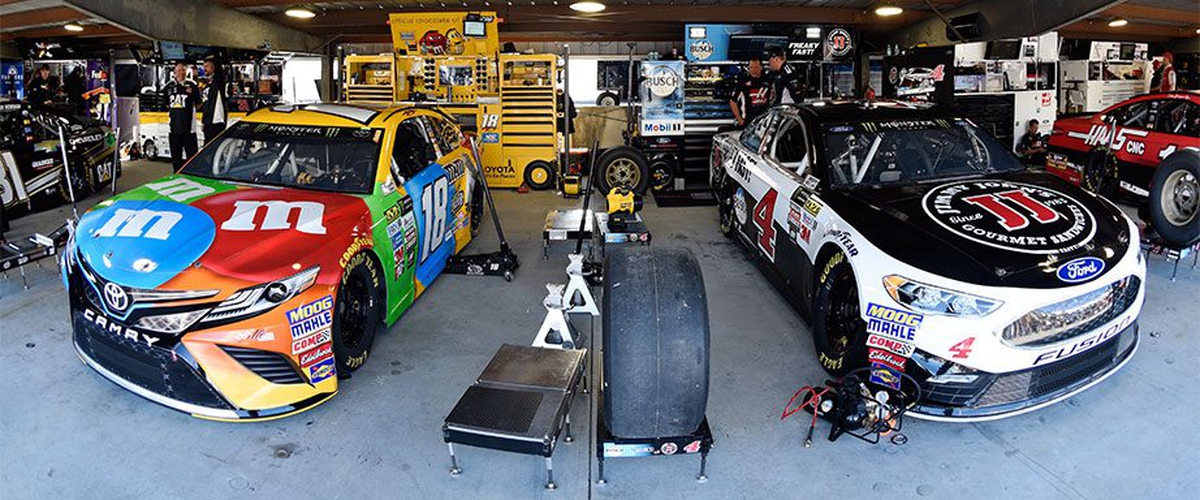 Hey, hey, hey, #NASCARfamily! Welcome in to the third blog post of the 2018 season! It is officially Daytona 500 week!!! If you're new to the blog or the NASCAR Opinion brand, check out blog #1 to learn about me & the brand itself! With that being said, let's get to this week's topic, changes for the 2018 season! In this post, I will lay out the majority of reported changes from around the garage involving the Camping World Truck, Xfinity, and Monster Energy NASCAR Cup Series.

From driver moves, to manufacturer changes, this post will be your map to the NASCAR garage in 2018! To kick things off, I will list notable changes for each respective series. Then, I will discuss my top-3 most game-changing moves for each division. Enough explaining, let's get talking! (Disclaimer: changes after February 10th are not included in this post)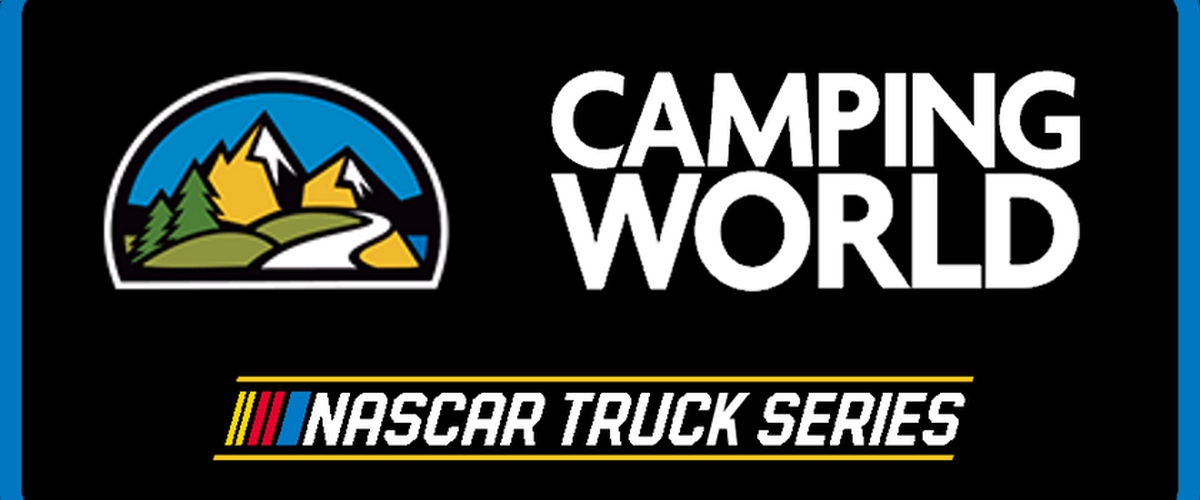 Trucks:
-ThorSport Racing to Ford
-Cody Coughlin to Gallagher Motorsports (GMS)
-Myatt Snider to ThorSport full-time No.13 Libery Tax Tundra
-Brett Moffitt joins Hattori Racing No.16
-Todd Gilliland full-time for KBM in No.4 (In May, when 18-yrs-old)
-David Gilliland forms new team, DGR-CROSLEY (KBM Partner, Redhorse Racing equip.)
-NextGen Racing: New team to Camping World Truck Series (Running 10-15 races with Landon Huffman as driver)
-Safelite joins KBM to sponsor Noah Gragson
-Dalton Sargeant joins GMS full-time in No.25 truck
-Brad Keselowski Racing has shut-down
-Kaz Grala leaves GMS
-Korbin Forrister running part-time with All Out Motorsports No.7
-Former driver Ben Kennedy named Truck Series General Manager
-Jordan Anderson changes to Toyota #3, Jordan Anderson Racing
-Chris Eggleston to join DGR-CROSLEY in No.17 part-time
-Robby Lyons running full-time with Premium Motorsports No.15
-Justin Fontaine full-time with Niece Motorsports No.45
-Spencer Davis, Brandon Jones, & Riley Herbts with KBM part-time in No.51
-ROTY candidates: Todd Gilliland & Dalton Sargeant
-New Hampshire taken off Truck schedule
-Two dates in Las Vegas, March & September
-Chicago moves up to June
-Dover moves up to May
-Iowa & Gateway flip dates (race 9 & 10)
-Canadian Tire Road-course joins Playoffs
-Playoffs 2018: Canadian Tire, Las Vegas, Talladega, Martinsville, Texas, Phoenix, Homestead

Top-3 game-changing Truck Series changes:
1. ThorSport to Ford: With Brad Keselowski Racing (BKR) closing it's doors, it seemed that Ford would be left stranded with no real title contenders under their banner. ThorSport announced in mid-January that the team would purchase assets from BKR, and join the blue oval camp. This move gives Ford at least 3 to 4 (fourth driver not announced yet) title contending Trucks, led by 2-time champion Matt Crafton. With ThorSport & Ford teaming up, don't hand the title to Toyota or Chevy just yet!
2. Todd Gilliland full-time at Kyle Busch Motorsports (KBM): The 2-time K&N Pro Series West champion Todd Gilliland, will join KBM full-time in 2018. You won't see the youngster at Daytona or Atlanta, but the soon to be 18-year-old will become fully eligible in mid-May, where he will take over full driving duties of the No.4 Toyota. This move is huge in two facets. First, it will showcase the ability of the 18-time K&N Series winner. Todd has made a handful of Truck starts for KBM at smaller tracks, but has yet to leave a memorable mark. With solid finishes, there is plenty of potential, but the youngster hasn't had a star studded moment like his KBM alumni Erik Jones, Christopher Bell and William Byron thus far. Secondly, if Gilliland can keep his nose clean and win a race, he will be an automatic title contender. This team has won 2 of the last 3 Truck titles, and arguable deserved to win the third two years ago when Byron had an engine expire at Phoenix. No matter your thoughts on Gilliland or KBM, this team will be a title contender if and when Gilliland secures his first Truck victory in 2018.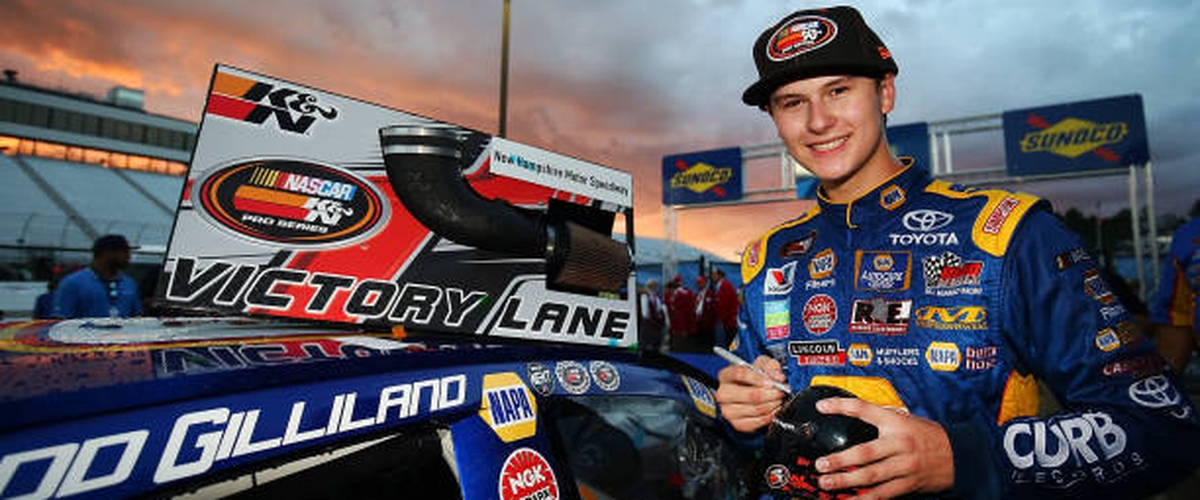 3. Brad Keselowski Racing shuts down: Any time a team closes it's doors it showcases weaknesses in the sport, especially when that team is a consistent title contender. Rarely do competitive teams fold quickly, but in the modern NASCAR climate, it is becoming more difficult than ever to stay afloat in the lower division garage. With lower TV viewership, less fans in the stands and an ever increasing budget, it's not a surprise that many teams easily lose over a $1,000,000 a year. Brad Keselowski stated that his team was losing just that, one MILLION dollars a year. With BKR closing it's doors, it highlights the difficult times many teams are facing, which in essence should spark a change in NASCAR. Execs will have to find a way to lower costs for lower division teams, or the Truck and Xfinity Series may soon find themselves folding as well. Point is, BKR shutting down shows that no one is safe, and drastic times call for drastic measures.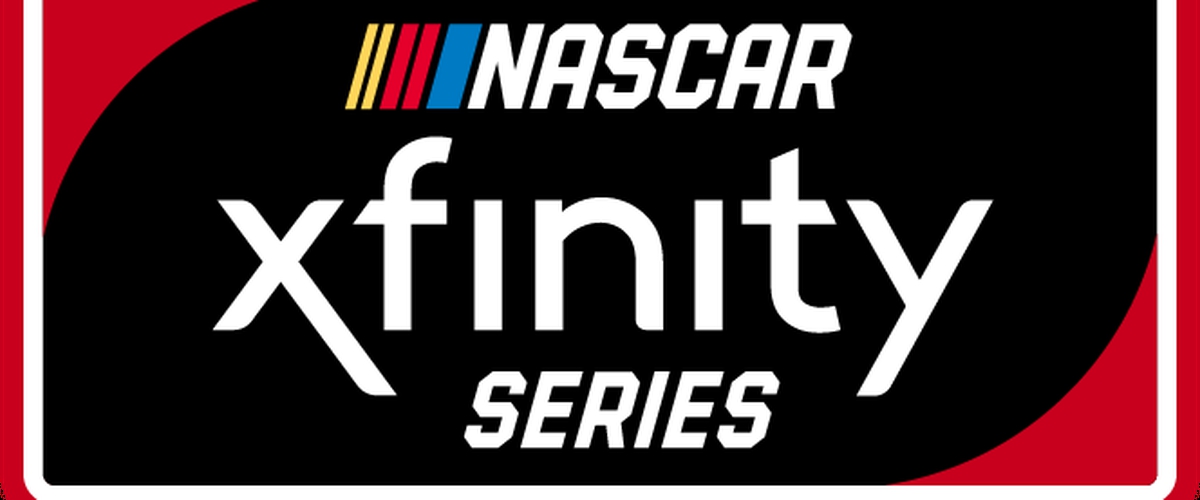 Xfinity:
-Christopher Bell joins Joe Gibbs Racing (JGR) full-time in No.20
-Roush-Fenway Racing 'Ford Development' No.60: Chase Briscoe, Austin Cindric, Ty Majeski
-Austin Cindric will run other 24 races (not in No.60) with Team Penske No.12 & 22
-NextGen Motorsports: New team joining Xfinity along with Trucks
-JP Motorsports purchases Tri-Star, new team full-time with Stephen Leicht -Ryan Truex to Kaulig Racing No.11, replaces Blake Koch
-Tyler Reddick joins JR Motorsports full-time No.9
-Precision Motorsports shuts down No.46
-Go Green Racing full-time with Joey Gase, Sparks Energy as sponsor
-Brandon Jones to JGR No.19
-South Point Casinos moves to Daniel Hemric
-Brendan Gaughan part-time
-Alex Labbe (2017 Pinty's Series Champion) joins DGM Racing for 2018
-BJ McLeod to run 2 full-time teams, a third part-time
-Matt Mills joins JD Motorsports full-time in No.15
-Josh Bilicki full-time with JP Motorsports No.45
-David Starr joins Jimmy Means Racing full-time in No.52
-Kaz Grala leaves Trucks, joins JGL Racing No.24
-John-Hunter Nemecheck joins Ganassi No.42 for part-time schedule
-Stewart-Haas alliance with Biagi-DenBeste Racing, No.00 & No.98
-Spencer Boyd full-time with SS Greenlight Racing No.76
-Ryan Preece joins JGR part-time with 10 race deal
-Vinnie Miller joins JD Motorsports full-time in No.01
-Matt Tifft to RCR No.2
-JGL Racing switches to Ford
-Dover moves to May (flips with Charlotte)
-Chicago moves to June
-Indy moves to September
-Two dates in Las Vegas, last race before Playoffs
-Richmond joins Playoffs
-Charlotte Roval debuts, also a part of Playoffs
-Charlotte & Dover flip Playoff dates
-Playoffs 2018: Richmond, Charlotte Roval, Dover, Kansas, Texas, Phoenix, Homestead
Top-3 game-changing Xfinity Series changes:

1. Christopher Bell joins Joe Gibbs Racing: The 2017 Truck Series champion is poised for a breakout season in the NASCAR Xfinity Series. You don't have to look far for someone to call this guy a favorite for the 2018 championship. This move is HUGE in terms of title contenders in the series. With defending champ William Byron moving to Cup, the door is wide open for someone such as Bell to make major noise in the title hunt. With the best equipment in the garage, Bell is a shoe in to make the playoffs, and a safe bet to make it to Homestead in November.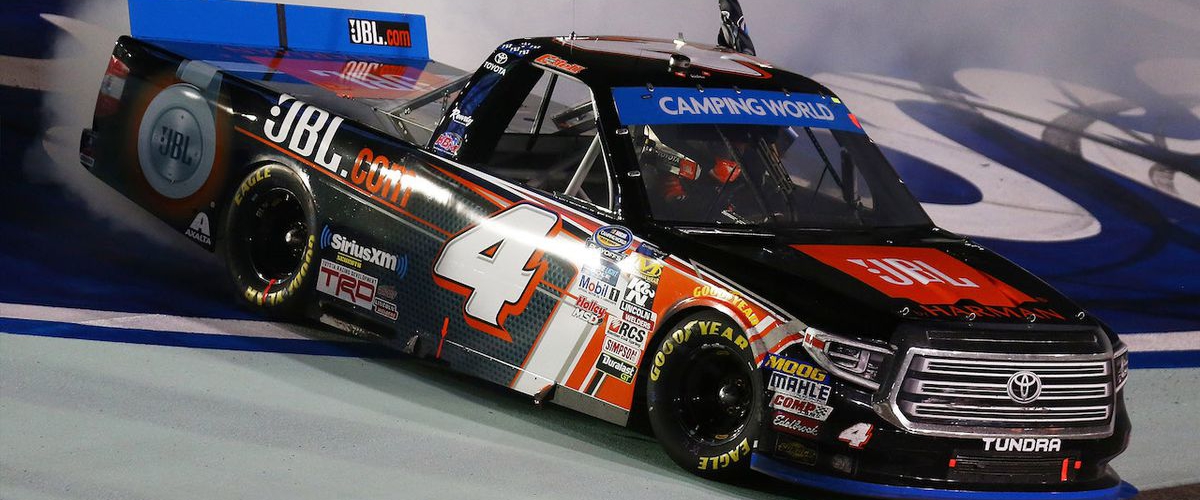 2. Roush-Fenway 'Ford Development' Team: No doubt this is an interesting pick for a top-3 game-changing move, but hear me out. This team is the first organization that I can remember to embrace the idea of 'driver development' at the Xfinity level. There are no tricks up Jack Roush's sleeve, it's cut and dry, this team is built to development the next crop of Ford drivers. Austin Cindric, Chase Briscoe, and Ty Majeski will split the 33 race schedule in hopes of landing a full-time sponsor or ride for the 2019 season. This move showcases the struggle to find quality rides in the sport, and could spark a new norm in NASCAR.
3. Ryan Truex to Kaulig Racing: The 2018 season will be a make or break year for Ryan Truex and Kaulig Racing. Kaulig a relatively young team, has parted ways with Blake Koch after two full seasons in the No.11. With a new driver, the team will have to prove that the only thing holding them back is a driver and not equipment. In addition, the new driver will have to showcase he has finally gained the opportunity he needs to remain a full-time participant in NASCAR. Truex, who made waves in the late 2000's at the K&N level, has continually struggled to find sustainable rides. After running full-time Trucks with Hattori Racing, Truex will move up to the Xfinity level for the first time. This year he will have to prove he is worth the investment of a big time sponsor and championship caliber team. No matter how you cut it, 2018 will have to be the year Ryan Truex & Kaulig Racing prove they belong in NASCAR.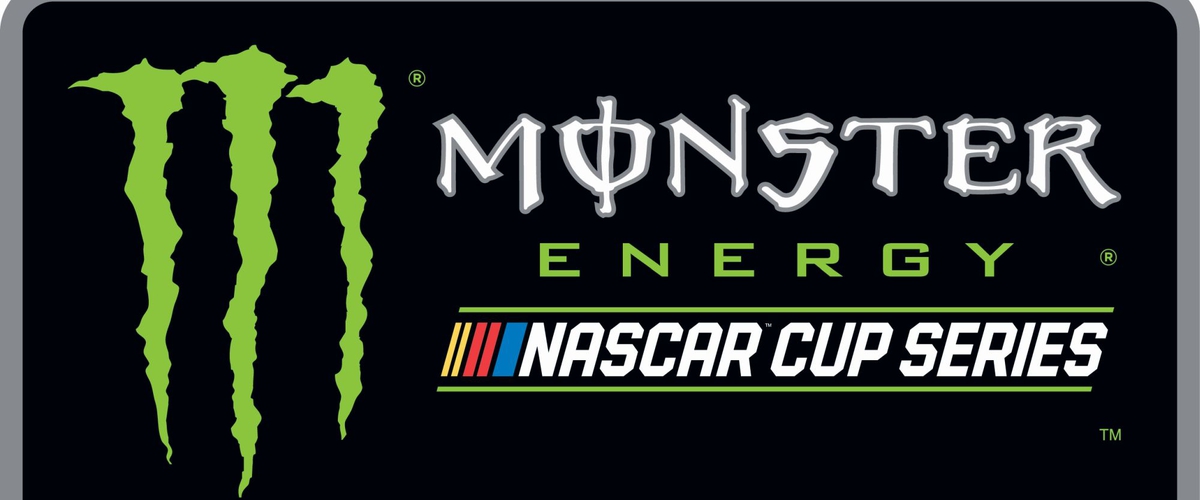 Cup:
-Chevrolet to Camaro
-Kasey Kahne to No.95
-Danica running Daytona 500 with Premium Motorsports, No.7 GoDaddy Chevy with charter
-Chase Elliott moves to No.9
-Aric Almirola moves to Stewart-Haas Racing No.10 with Smithfield
-Ryan Blaney to Penske No.12, Menard's on board
-Erik Jones to Joe Gibbs Racing No.20
-Paul Menard to Wood Brothers Racing No.21
-RCR No.27 shuts down
-William Byron to Hendrick Motorsports No.24
-GoFas Racing No.32 aligns with Circle Sport No.33
-Michael McDowell to Front Row No.34, K-Love joins
-DC Solar joins Chip Ganassi Racing
-Darrell "Bubba" Wallace Jr. to Richard Petty Motorsports No.43
-Furniture Row Racing No.77 shuts down
-Ray Black Jr. joins Rick Ware Racing
-5-Hour Energy joins Martin Truex Jr.
-Alex Bowman to Hendrick Motorsports No.88
-JTG Racing alliance with Hendrick Motorsports
-Justin Marks in No.51 for Daytona 500
-Corey LaJoie joins TriStar part-time
-Cole Whitt has elected to run part-time for TriStar (Sharing ride with Lajoie)
-Richard Petty Motorsports moves from Ford to Chevy
-Discount Tire joins Team Penske, Brad Keselowski
-Snap-On & Horizon Global Corporation also joining No.2 team
-PPG & Dex Imaging joins Ryan Blaney No.12
-Resers joinS JGR & Erik Jones
-Click n' Close joins Richard Petty Motorsports
-Rick Ware Racing running No.52 part-time with BJ McCleod, Cody Ware, Kyle Weatherman, John Graham
-David Gilliland running Daytona 500 with Ricky Benton Racing
-Jeffrey Earnhardt joins StarCom Racing for Daytona 500/2018
-VRX Simulators joins StarCom Racing, Jeffrey Earnhardt
-No.00 StarCom Racing leasing RCR's No.27 charter
-No. 12 Penske Racing purchases No.16 charter from Roush-Fenway
-Premium Motorsports changes to No.7, was No.15
-No.21 Wood Bros merge with GoFas No.32, will use No.32 charter
-No.32 will use No.33 charter from merge with Circle Sport
-JTG Daugherty No.37 buys charter from Furniture Row No.77
-Rick Ware Racing No.51 leases No.43 charter from RPM
-No.43 will use second Richard Petty Motorsports No.44 charter
-No.72 TriStar will lease charter from Front Row Racing
-ROTY: William Bryon, Bubba Wallace, Ray Black Jr.
-New engine rules: Must use sealed short-block engines for a minimum of 13 races, long-block motor for the Clash & All-Star Race, Single engine policy for all races including Daytona 500
-No ride height rule for Daytona & Talladega
-Common flat splitter Common radiator & oil cooler
-Revamped inspection process with 3 stations: engine, chassis, templates
-New 'Hawkeye' LIS process: Cars inspected by 17-high def cameras & 8 projectors to measure body conformity, weight, and skew of car
-Two Las Vegas dates
-Las Vegas joins Playoffs
-New Hampshire moves to just 1 race
-Charlotte Roval debuts, in Playoffs
-Dover & Charlotte flip both dates
-Richmond in Playoffs
-Chicago moves to July
-Indy moves to September, race 26 (last before Playoffs)
-Playoffs 2018: Las Vegas, Richmond, Charlotte Roval, Dover, Talladega, Kansas, Martinsville, Texas, Phoenix, Homestead
Top-3 game-changing Cup Series changes:
1. Chevrolet to Camaro: There are a lot of 'make it or break it' years around the NASCAR garage, but none could be more important than the move from the Chevy SS to the Camaro ZL1. This shift will either put Chevy back on top in the Cup garage, or hand Toyota the reigns for the foreseeable future. Simply put, if the Camaro matches the hype, expect to see Hendrick Motorsports and Chip Ganassi Racing to make it a last man standing match for the 2018 Cup title. On the flip side, if Chevy fails to capitalize on the change, bow-tie organizations will have to wait another 3-5 years to get another at bat. This change is the most game-changing move, because this determines if Toyota can run away with the series, or have to claw for everything they've had the last few seasons.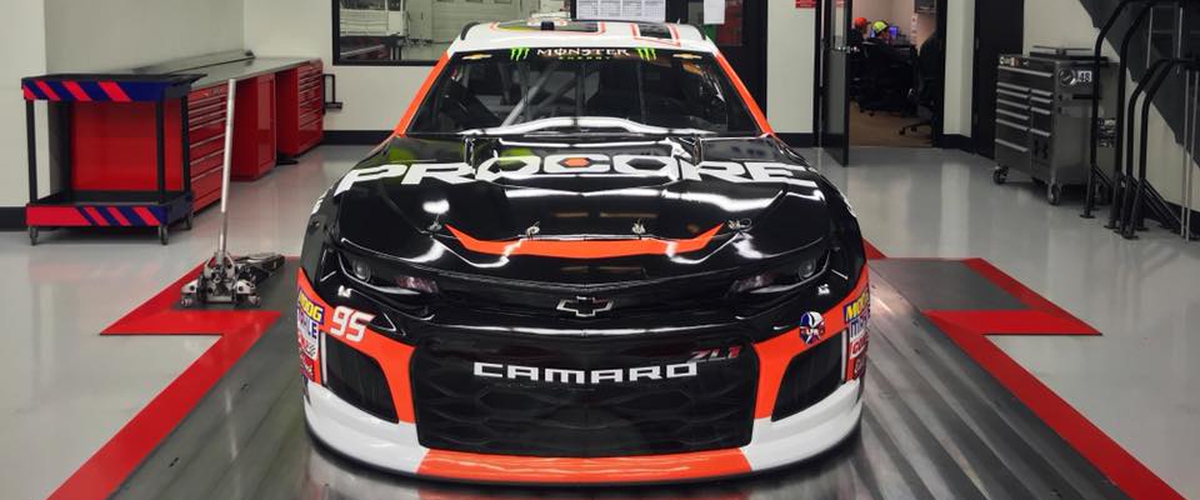 2. New Engine Rules: The 2018 season will introduce new measures for teams in terms of engine management. In 2018 NASCAR is permitting all Cup teams use a minimum of 13 seal short-block (engine block, crankshaft, camshaft, connecting rods and pistons) in multiple events. This will cover at least 26 events on the schedule, leaving another 10 to be dealt with throughout the season. Teams can use a long-block motor for the Clash & All-Star Race. The third aspect of the new rules, is a usual in the rule book, but will again be majorly reinforced. Teams are regulated to one engine per race weekend. Any team that needs a backup engine or car must start in the back of the field. The only race that this alters is the Daytona 500. In the past, teams could swap engines prior to the 500-miler. This year, that won't happen. Overall, these changes aren't anything teams shouldn't be able to adjust to, but will force teams to manage their engine program. If there are any issues, there will be major repercussions, which could play a major role in the 2018 season.
3. Schedule Changes: As I laid out above, there are a handful of schedule changes for the 2018 season. Vegas will now host 2 Cup Series events, the second of which will be in the Playoffs. New Hampshire will now be down to 1 date to accommodate the second Vegas race. The Brickyard 400 will see a new date as it moves from mid-July to September. The crown jewel event will now play host to the regular season finale, as drivers do what it takes to snag a Playoff birth. Dover & Charlotte will swap race dates in both May & October. In addition to the date change, the second Charlotte date will now be raced on the newly named 'Charlotte Roval', a road-course designed to spice up the post-season. To add to Playoff changes, Chicago is now gone, being replaced by Richmond Raceway. This will add a second short-track to the 10 race Playoff. These changes are a big start to a schedule overhaul that needs to take place over the next 3-5 years. With enough solid changes, NASCAR has created a schedule that will entertain fans for another year or so. These moves are game-changing because this could spark the flame that NASCAR needs to visit new venues, and provide the entertaining schedule fans have been begging for, for years.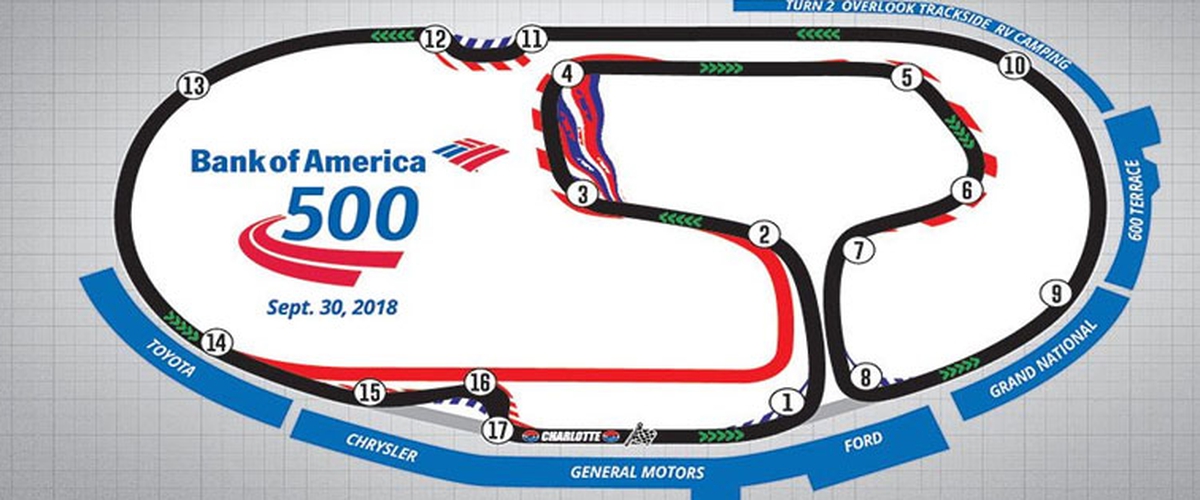 Misc. Changes:
-Rookie of the Year Award: Will now be awarded to highest finishing rookie in the final standings
-Standardized crew rosters: Three categories of personnel (organization, road crew, pit crew). number of members allowed per category vary among the three divisions. Number of organizational members in Cup are determined by team size (3 for one or two car teams & 4 for three or four car teams), 12 road crew & 5 pit crew per. Xfinity: 1 organizational, 7 road crew, 5 pit crew. Trucks: 1 organizational, 6 road crew & 5 pit crew.
-Five men over the wall for pit-stops in 2018
-Fuel man must only fuel car during pit-stops
-Practice penalties will now be assessed on the back end of practice, keeping cars from waiting on pit-road
-Composite side skirts to prevent team manipulation
-Tire Carrier allowed over the wall before car reaches stall
-Two lap penalty for too many men over the wall (more than 5) when repairing a vehicle (was immediate disqualification last season)
-Damaged vehicle clock now extended to 6 minutes (was 5)
-First round of qualifying shortened to 15-minutes (was 20) at intermediate tracks
-Standardized rectangle logos for all 3 major divisions
Well there you have it folks, all of the major changes for the 2018 season! I know there is a lot of information, so I hope I could guide you through most of them! Thanks for tagging along, I know this year will be an amazing one! Make sure you follow me on Twitter @nascar_opinion, and check out the NASCAST on SoundCloud! Thanks for reading, have a great day!

(Info/Statistcs: ESPN.com, Jayski.com, NASCAR.com)
(Pics Not Mine: NASCAR.com, simracingdesign.com, lastwordonmotorsport.com, racingnews.co, foxsports.com, raceproweekly.com/Charlotte Motor Speedway, catchfence.com)