Takeaways from Torrey: Inside the ropes at the Farmer's Insurance Open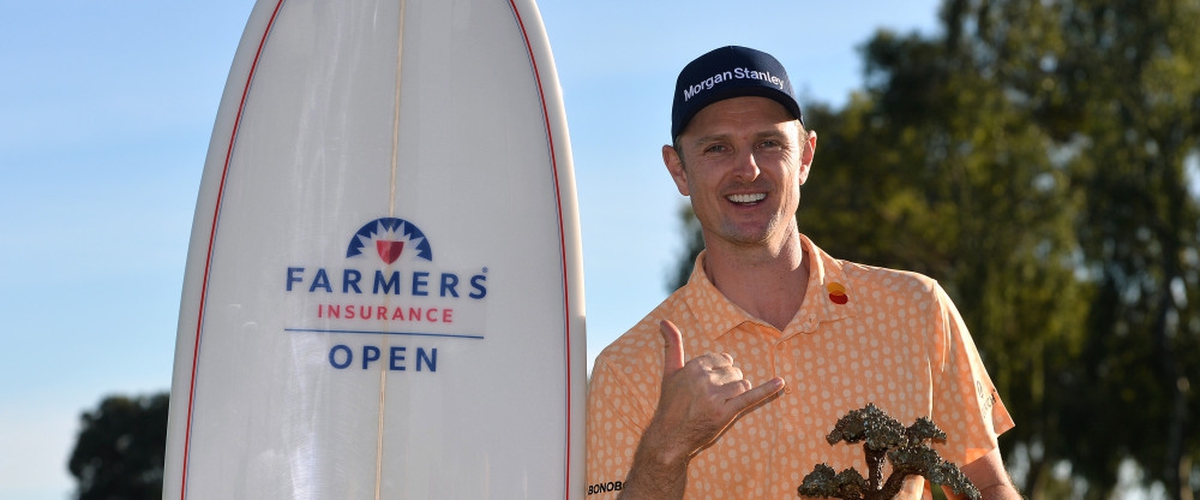 There are moments in San Diego when even the locals marvel at the scenery. Sunday afternoon at Torrey Pines was one of those days. The sun was out from the start and it danced all day on the blue waters of the Pacific, and you wondered if somehow we'd skipped the last few days of January and rolled right into June. Needless to say, it was a perfect day for golf and there was a lot more to talk about than the weather. Here now are five takeaways from the Farmer's Insurance Open.
1. Tiger mania is alive and well.
When you're walking with the lead group and loudest roars are coming from the opposite side of the course, it can only mean one thing. Tiger must have of just made birdie. This logic is usually confirmed when, at some inevitable moment, you get caught in the crush - which is exactly what happened to me somewhere between the 8th green and the 15th tee. For a moment I thought I'd somehow been teleported to a Walmart parking lot on Black Friday. It was a massive flow of humanity, all fighting for an unobstructed view. I even saw some dude in adult-sized, tiger-striped onesie. What can you say? People still go nuts for the guy.
Woods shot his best round of the week on Sunday, a 5-under 67. It was his best final round score at Torrey Pines in 12 years. Tiger is most definitely back, and so are the hordes of fans. And that should make 2019 much more interesting.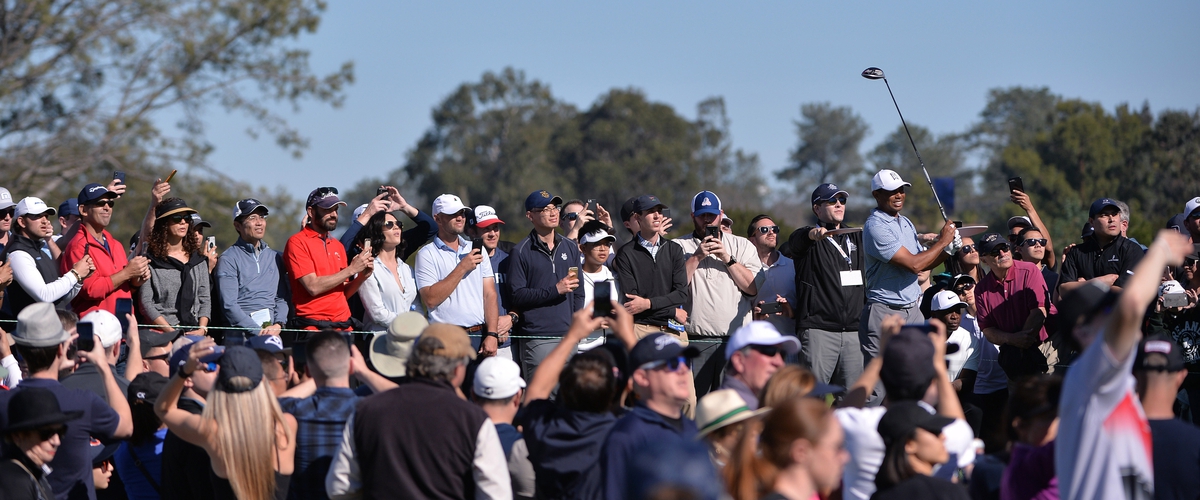 2. There's some weird stuff going on out there.
It may look like somebody forgot to pull the pin, but a rule change by the USGA now allows players to leave the flagstick in while putting. It's not yet clear how much of advantage this creates for the players, but it certainly looks weird. Some guys like it in, others like it out. If nothing else, it keeps the caddies busy.
It could also be said that leaving the stick in makes everything look a little more casual. Kind of like Ricky Fowler sporting an untucked shirt. That's right, Ricky was out there again in his free flowing Hawaiian threads. This may not seem like a big deal to a lot of folks, but for anyone who's ever been scolded by a clubhouse attendant for breaking the club dress code, this is borderline scandalous. Maybe this is Ricky's next great cause, fighting for the rights of blue-collar hackers everywhere. If so, I like it. I'm never tucking in my shirt on a golf course again!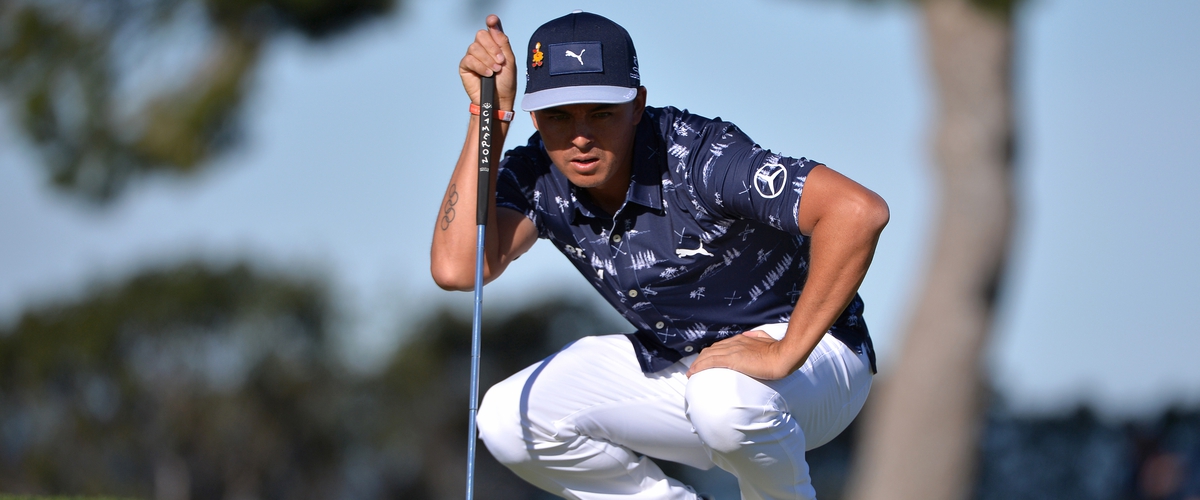 3. New faces make for a strong field.
The Farmer's typically draws it's share of big names, but this year fans were treated to a field that was truly world class. Headliners included Rory Mcllroy and Adam Scott, each playing the event for the first time. Jordan Speith was another nice addition, playing for the first time in four years.
The best part was that these guys brought their game with them, crowding the leaderboard until the end. Mcllroy shot a pair of 69s over the weekend, which was good enough for 5th. Scott was even better, shooting a 4-under 68 on Sunday to finish 2nd. When asked about playing Torrey, Rory said he 'loved it.' Hopefully the solid debut by both players will be enough to bring them back.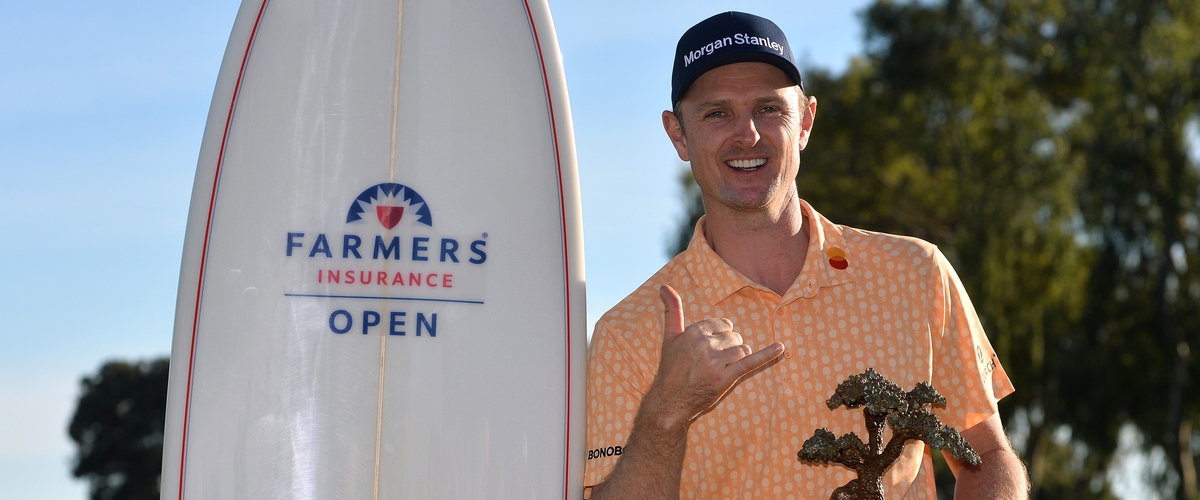 4. Justin Rose is a legit #1.
There was a lot of great golf played over the weekend, but Justin Rose was clearly number one. If he set out to prove he was deserving of his top world ranking, he did just that, opening with a 63 on the North Course on Thursday. He followed it up with a 66 on Friday and back to back 69s over the weekend.
Things looked a little shaky in the early going on Sunday, with Rose bogeying three of the first five holes. The talented group behind him started gaining ground. However, Rose made the big shots when he needed to, sinking a clutch birdie putt on 16, and then sticking a wedge within five feet on the 18th green to seal the deal. Rose's 21-under 267 was just one stroke short of the tournament record, set by Tiger Woods in 1999.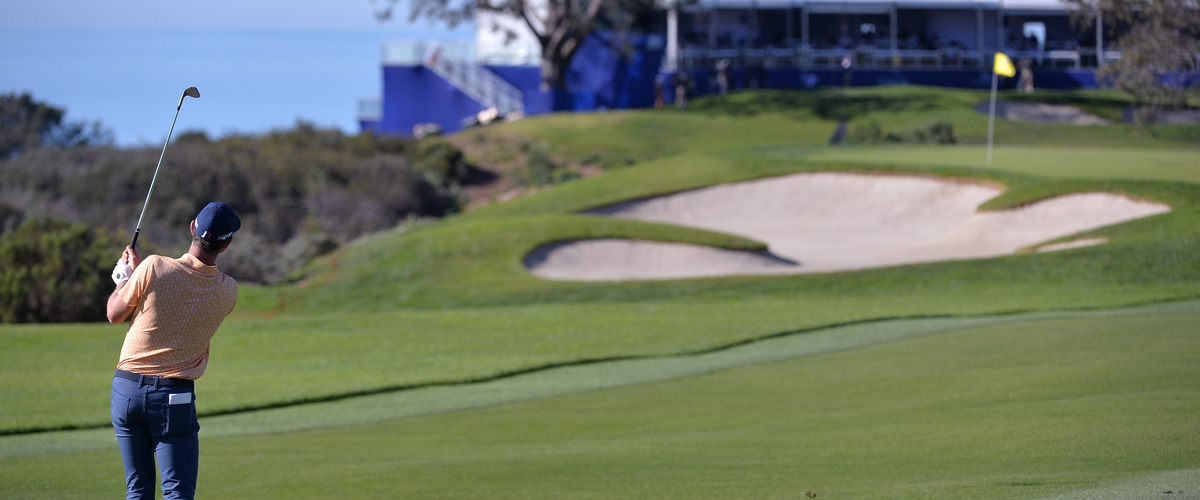 5. Torrey Pines never disappoints.
I've never seen the fairways as green as they were this past weekend (several days of rain just prior to the tournament didn't hurt). Course conditions were pristine and no doubt contributed to the low scoring. But it's more than a diligent grounds crew that makes this course great. Year after year, Torrey just seems to get better.
What is it exactly that makes Torrey Pines so special? Is it the breathtaking views? The way you can look across the fourth fairway and see so far you never know where the ocean ends and the sky begins? Is it the course layout - a design that consistently tests the world's greatest golfers? Or, is it the fact it's a public course, and if you're lucky enough to get a tee time you can walk in the footsteps of the pros the very next day?
Perhaps it's all of these things. San Diego on the last weekend in January. San Diego at its best.
---