Week 2 Power Rankings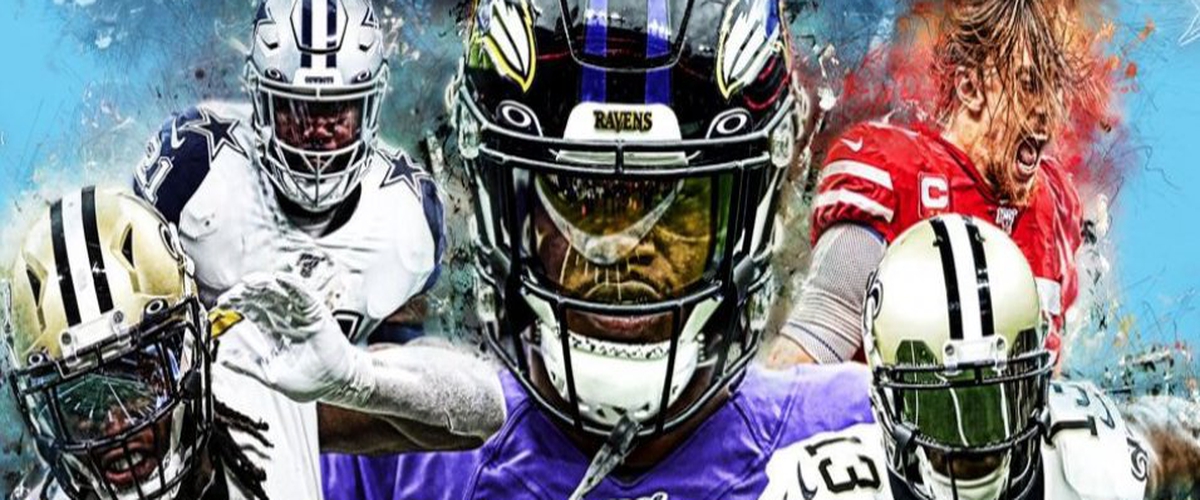 Two weeks into the season and we already see a gap between teams who legit contenders and teams who don't stand a chance. Now before we get too carried away there's been so many injuries to premier players that can keep shifting who will stay contenders. The best teams are not just safe yet, there's a long road ahead but this is our rankings through 2 weeks.
12. Show Me Your TDs - Cz (0-2)
I want to start off by saying I don't care if GM Cz waited 7 rounds before drafting another RB. That analysis came and went, this team was doomed for failure. We had a 2 year stint of Cz flashing greatness but now it's back to his old ways. Being stubborn of trade value x injuries has ruined his season. Last week his #2 overall pick, Saquon Barkley, tore his ACL and his RB2 Tevin Coleman was put on IR. He is getting Kenny Golladay back this week, but he'll be facing star studded Team Googles. There's been word of an 0-13 season coming but genuinely I think this team can still kill some hopes for other franchises. He's still got weapons to have a random pop off week. Overall, this team won't go any higher than 10 on the Power Rankings.
11. Permian Panthers - Jer (0-2)
After a 2 year hiatus from the league this isn't really the start you want. GM Jer made some big moves this past week letting his Julio Jones and Dak go for OBJ, Kittle, and John Brown. He'll now put his team in the hands of Rookie QB Justin Herbert. I still think can turn it around but it has to be fast. I'm okay with this team, it'll struggle but it has potential. I know this team can win games but the biggest question is if the GM won't run this team into the ground. Some have said he's the Bill O'Brien of the league.
10. Corona Quaranteam - Saul (0-2)
This could be the first year Saul doesn't make the playoffs. I don't think this is a terrible team, but now it's going to get rough for him. CMC and LevBell are on IR, but he did just acquire Julio and Dak. The issue comes in now, is his schedule over the next 4 weeks. He'll face Competitive Bones, Kmet the Frog, GVG, Permian Panthers, and the Chiraq Beans. I can only see him actually winning one of those match ups. The rest will be a miracle type performance. He could easily prove me wrong, this is a team that always contends but for now Dion Lewis and Jeff Wilson aren't going to cut it.
9. Kmet The Frog - ZJ (0-2)
Looking at this now I could easily swap ZJ and Saul but does it matter? I'm writing this post-TNF, so we've seen the Minshew and Preston Williams performance. WOW. What a dud. I'm already predicting he loses this weeks match to make him 0-3. This team showed some actual talent but it's looking bad now. This was a GM who GUARANTEED a championship season. He did have a chance to win last week, but he's just that type of team. Has a chance to win... loses. Has a chance to make the playoffs.... chokes. Some teams are just scripted to not be leaders in this league.
8. Green Valley Governors (1-1)
Before I begin going in on this team. I literally clapped for the fight this team has in it. I realistically want to rank this team one spot higher. Do not sleep on GM Sammy Holder and the GVG. Now i do think they'll lose this week due to average performances on TNF. He faces a tough opponent in Jack Jax, so he probably needed one of his WR to go off. There's still hope in this team tough. Sammy Holder could've easily been like any other GM in this league and sat players out for higher waiver picks but he kept fighting. He did lose Courtland Sutton for the year but he'll eventually get Michael Thomas back. I really don't know if this is a playoff team but if he makes it, it's well deserved.
7. The Minion Administration - Aaron (1-1)
GM Aaron was so close to a 2-0 start and making the North Division that much more difficult. Unfortunately came up short, BUT he did acquire Miles Sanders, Amari Cooper, and DeAndre Swift this past week ! All of that happening while being able to face Permian Panthers sets him up perfectly to get back over .500. He'll need to keep winning to keep up with the rest of the division but there's alot of promise in this team.
6. Team Pinal - Mr. P (2-0)
Mr. P is coming off strong this with a 2-0 start. Only question is if he can keep up the play. Last week he scored the most fantasy points with Russell Wilson and Aaron Jones combining for 79 points. He does come up on a tough match up this week v. the Chiraq Beans. I think he'll be able to hold is own but this is a crucial matchup in the North Division who only has one team under .500. My biggest issue is Michael Gallup and whoever he throws in as another flex. Mr P's team is made up of big play type players but there's a chance those players don't get that big play. It's been a while since Mr. P has been competitive in this league. I don't think this is just an early season BS run he's having. He's a legit team to make the playoffs.
5. Team Googles - Andy (1-1)
A VERY tough loss last week, but like I said on last weeks Power Rankings it was going to go 50/50. I can tell you right now though, this team is basically 2-1. He goes up against Show Me Your TDs and word is GM Andy has been saying it's his bye week. I'll say this though, he may be ranked 5 but he can easily be back in the championship if the team holds up. Will Fuller shit the bed last week and if that play continues I don't know how you don't make a move. My biggest issue with this team is I hope TY Hilton gets shot and Derrick Henry learns how to catch a ball. In a world full of points per reception neither of those guys are helping him. I seriously just hate TY and about him getting shot ... I'm sorry i just don't like seeing Andy have to start him. Moves will be made.
4. Chiraq Beans - Jay (2-0)
Remember when I said top teams can't get too carried away because injuries are hitting everybody right now. After a brutal year last season the Chiraq Beans have a chance to go 3-0, but it'll have to be without Davante Adams and Raheem Mostert. He dodged a bullet trading Courtland Sutton but he's stuck. GM Jay has minimum depth and is depending on Logan Thomas to fill in at flex. This is still a lethal team but will need to pull off a huge W this week and pray no one gets hurt.
3. My Keep Trading My Teams Names - Zt (1-1)
There was a lot of conflict where to rank this team. He was really my #2, but divisions came into play. GM Zt has three 2-0 teams ahead of him and couldv'e easily been 4 teams but Aaron choked. There's no doubt he will be in a conference championship game this year. You can Freezing Cold Takes Expose me if he isn't but just the team is stacked. I even think it'll get better as we've seen Diontae Johnson can be a huge breakout then things can get scary. He faces ZJ this week and in my book that's a W. Depending how Jack Jax do this week there's no doubt this will be a #1 overall team in the next upcoming weeks.
2. Jack Jax - Brandon (2-0)
Talk about a brutal divsion. It's a one man show up there with Andy tailing behind him. Even without the garbage division i think think this team is damn good. I still think he can upgrade his flex position of Daruis Slayton or Marquise Brown, but we'll see. GM Brandon is known for not making any moves an although it has paid off once, it's not a route you want to take.
1. Competitive Bones - Peyton (2-0)
There's rumors of wanting to ban this team from the league. Is it his involvement in the players league or him dominating too much? His team is loaded with talent and it'll only get better once DJ Chark is back. He did regret trading Jonathan Taylor and it could be the key player who stops this team from taking it all. I don't see much this team can do to improve besides maybe more comfortable play at flex. As usual this is your go to team right now. Not much to critique
---