New Jersey Devils Sign Nine Year Old Fan to One Day Contract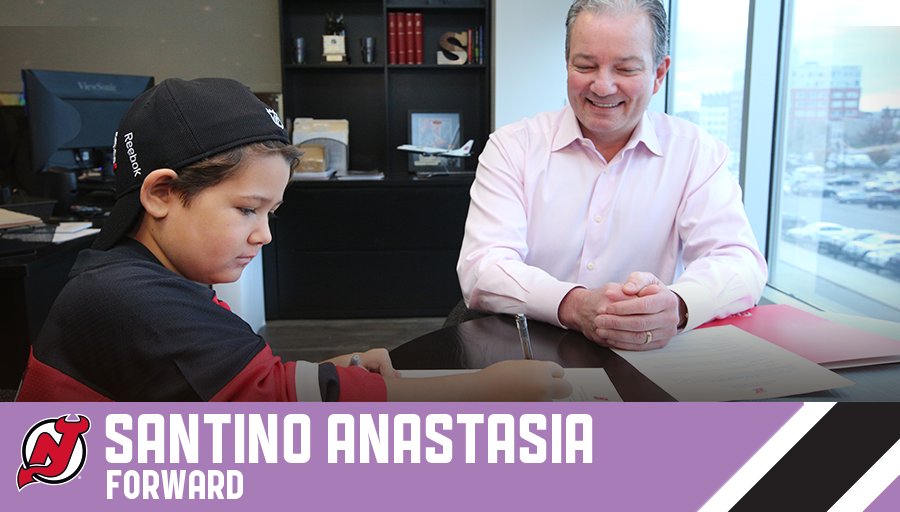 Santino Anastasia, a nine-year-old New Jersey Devils fan, signed a one-day contract with his favorite team on Friday October 28.
Anastasia, from Kinnelon, New Jersey, was diagnosed with Acute Lymphoblastic Leukemia, two years ago. After signing his one-day contract with the team, he was given a tour of the locker room and showed off his new stick to the rest of the players around the room.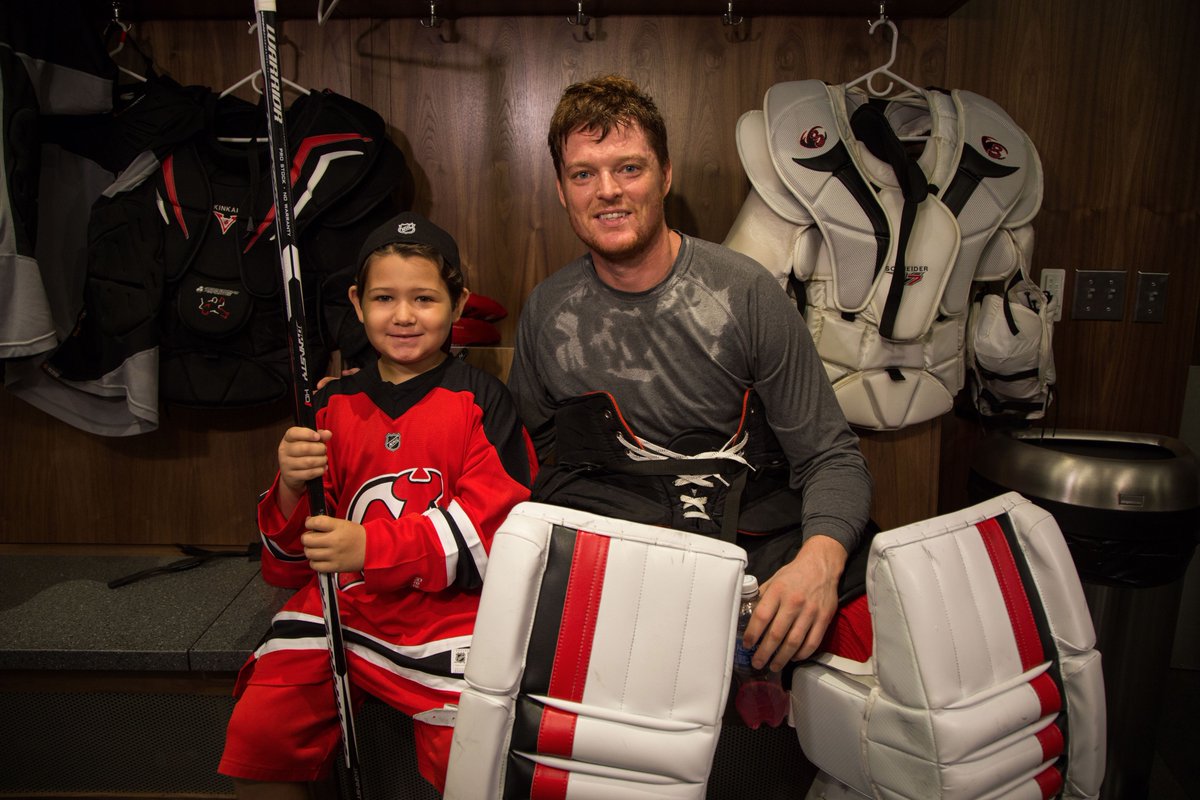 In addition to the photo opportunities with the team and autograph sessions, Anastasia will participate in the pregame warmups as the Devils prepare to battle the Chicago Blackhawks. The Devils will also be wearing special lavender jerseys during the pregame skate as part of their Hockey Fights Cancer efforts.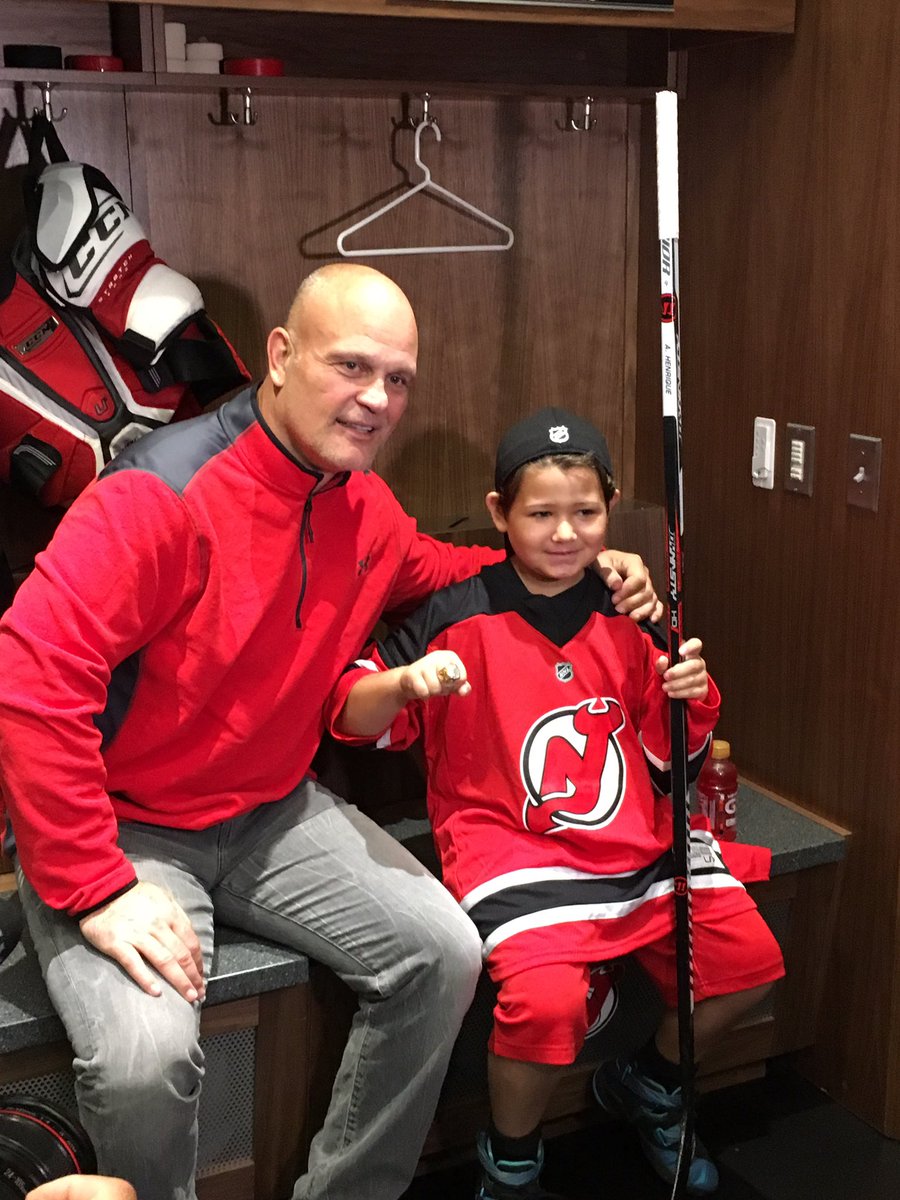 Before the game, he will also drop the ceremonial first puck. Anastasia also took part in head coach John Hynes morning press conference with the local media. Devils players from Adam Henrique to Cory Schneider to Devils broadcaster and longtime defenseman, Ken Daneyko posed for photographs with their new teammate on Friday morning as well.
In talking about the National Hockey League's Hockey Fights Cancer week, Devils head coach, John Hynes said, "It is an opportunity for us in sports where you have an opportunity on a public stage to support great causes. Hockey Fights Cancer is something that is a great cause and helps with a deadly disease. It is nice to be part of it, and it is our job as players and coaches in the league to be able help people in need."
Hynes added that Anastasia could help the team out by stepping into the lineup. The coach told, nj.com, "He definitely has a lot of character, so you can make all kind of room for those guys."
The special warm-up jerseys will be auctioned off after the game and the players' wives and girlfriends will be on the concourse, as soon as the doors open, selling the Mystery Pucks and T-shirts. Proceeds from the sales will benefit; The Valerie Fund Children's Center for Cancer and Blood Disorders at The Children's Hospital of New Jersey at Newark Beth Israel Medical Center.
Several Devils players will also Tweet, messages on their personal accounts stating who they fight for. For each retweet, they receive they will donate one dollar towards the cause. The Devils Care Foundation will also match each dollar received by the players.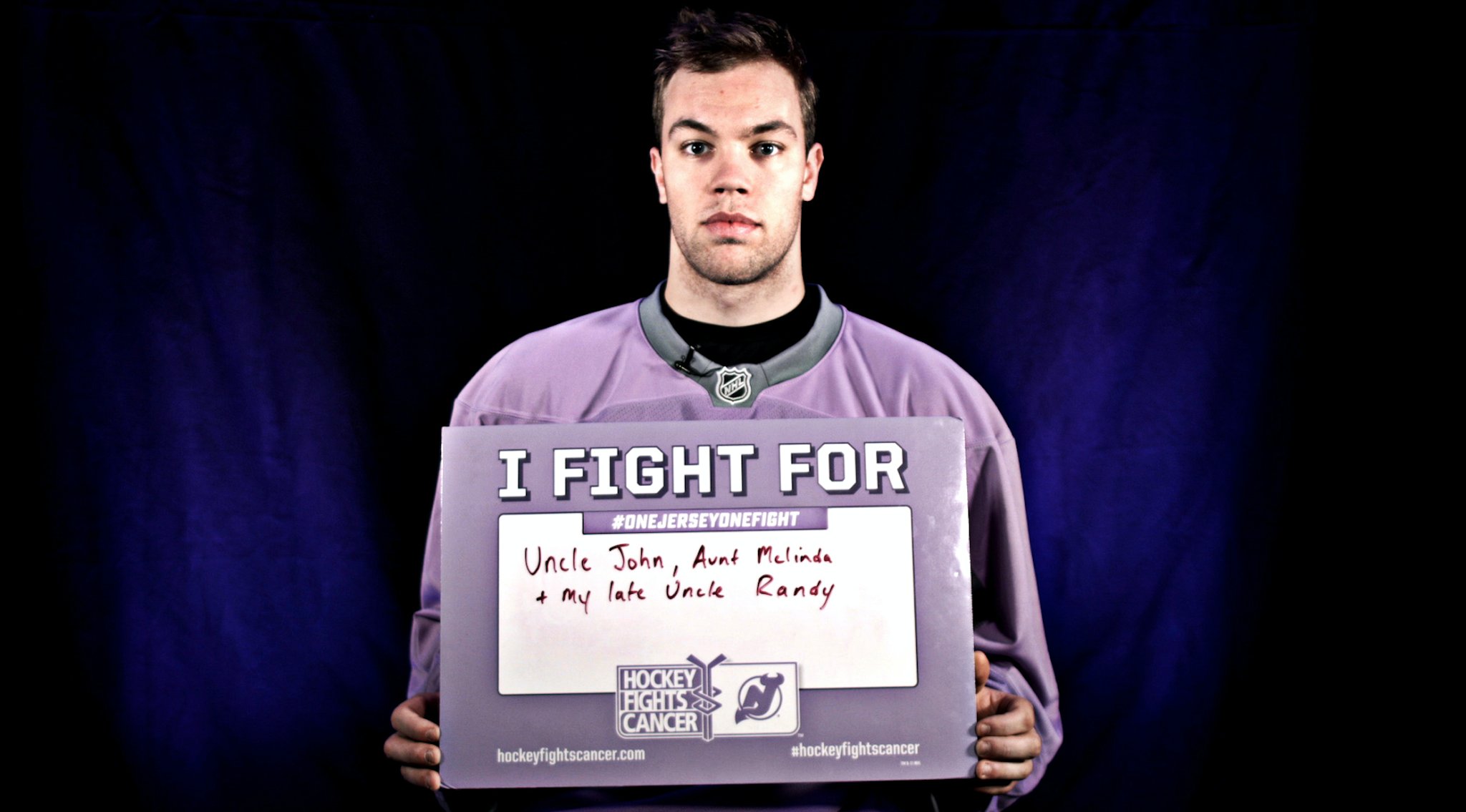 ---