Sharks Extend Brent Burns for Eight Years & Hockey Community Prays for Craig Cunningham
The San Jose Sharks announced on Tuesday that they have signed defenseman Brent Burns to an eight-year extension.
The terms of the deal were not officially released by the organization, but it is believed to be worth about 64 million dollars over the eight seasons. The 31-year-old defenseman would have become an unrestricted free agent on July 1st if the Sharks were unable to reach an agreement before then.
Burns told the Sharks website, "This is a great group and we had a special year [in 2015-2016] and it is exciting to build on that. This is a great place to come and play, and when you are having fun it is easier to work."
He added, "I do not even think of it as coming to work; the people here are great and they love their Sharks. We a taste of last year [reaching the Stanley Cup Final] and now you just want to win, so it is exciting."
Last season Burns was one of the three finalists for the Norris Trophy as the top defenseman in the National Hockey League. His 27 goals and 48 assists for 75 points were career highs for him. Throughout the Stanley Cup run, he added 12 goals and 24 assists in 58 games.
Sharks general manager, Doug Wilson said, "Brent is one of the most dynamic players in the National Hockey League and we are very excited to get this deal done. He has worked extremely hard to be an elite defenseman and at six foot five, 230 pounds his abilities on the ice are unique and rare."
He added, "I also want to thank Hasso Platner and our ownership group for their commitment to our franchise and the fans in San Jose by stepping forward and making this commitment to Brent."
This season, Burns has put up seven goals and nine assists in 19 games. Throughout the course of his 12-year career, the rugged blue liner has scored 148 goals and 291 assists in 816 games between the Sharks and Minnesota Wild.
Burns added, "This is a hard league, and every night it is tough and there are great teams. When you put yourself in the special group to fight for a chance, that is what it is about. We are trying to get back [to the Stanley Cup Final] and get over that next hurdle."
In Other News: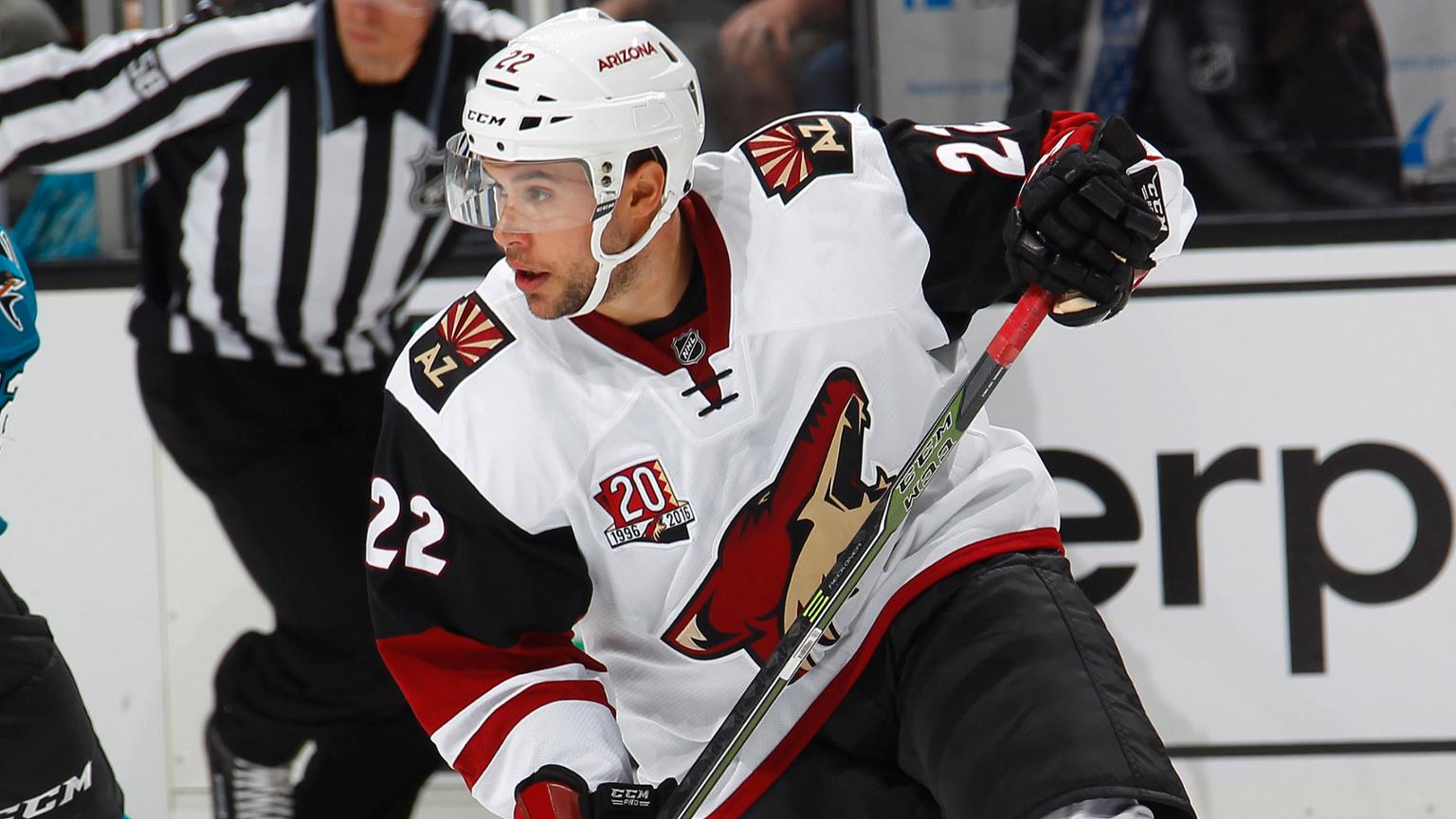 The hockey community continues to pray for Tucson Roadrunners captain, Craig Cunningham, who on Saturday night collapsed on the ice prior to their American Hockey League matchup with the Manitoba Moose.
The game on Saturday night, plus the Roadrunners, the AHL affiliate of the Arizona Coyotes, next two games have been postponed. Shortly after the national anthems, Cunningham collapsed on the ice and trainers and medical staff immediately attended to him as they even performed chest compressions before taking him the ice on a stretcher to a waiting ambulance.
On Monday, Coyotes coach, Dave Tippett announced that Cunningham was in critical but stable condition in an area hospital as he was surrounded by family getting the care that he needed.
Tippett said, "His family is with him and he is getting unbelievable care."
Last season, Cunningham skated in 10 games with the big club.
Coyotes general manager, John Chayka told ArizonaSprts.com, "Our staff did a phenomenal job in terms of their response. The care he is now receiving now is unbelievable."
Cunningham, 26 was selected by the Boston Bruins in the fourth round, 97th overall of the 2010 NHL Entry Draft. In 63 games with the Bruins and Coyotes he has scored three goals and five assists.
AHL President and Chief Executive Officer, Dave Andrews said, "Craig is a highly-respected player and team leader in our league. The thoughts and prayers of the entire AHL family remain with Craig, his family and his teammates."
As word spread on Saturday night and early Sunday morning of Cunningham's situation, many players from around the hockey world expressed their concerns and well wishes for him and his family.
Montreal Canadiens winger, Brendan Gallagher, who played in the Western Hockey League with Cunningham, through four seasons said, "If you were trying to find the one person who least deserves this to happen to them, it would be Craig. I heard about what happened [to Craig] after our game on Saturday night and I stayed up all night waiting for updates. He is a special guy. Every teammate he has had will tell you that."
Other players from Milan Lucic, to Tyler Seguin, Tyler Johnson, Landon Ferraro, Michael Hutchinson and 2016 NHL All-Star Most Valuable Player, John Scott also Tweeted out well wishes.
---