8 Best Picks Against The Spread For Round One of the NCAA Tournament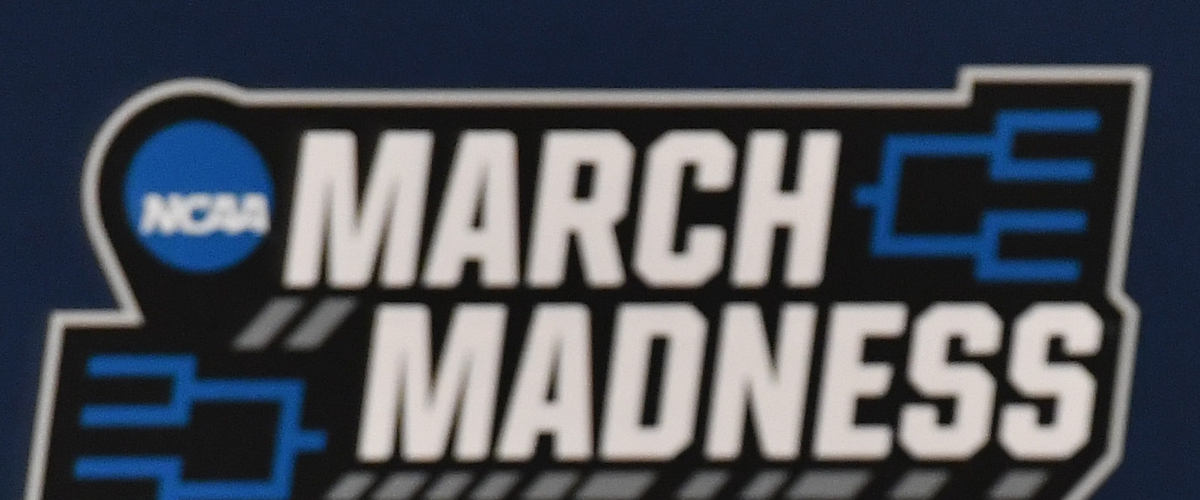 March Madness is one of the best time of the year for gambling degenerates, or even first time bettors learning how to dabble in the sport. Whether you're an expert or rookie at throwing down some cash, here's some picks that will help you earn back your bracket pool entry fee.
1. Kansas -14 vs Penn
Sixteen seeds don't beat one seeds, the sky is blue, and water is wet. These are facts of life. Lots of people think this is the year the curse of the 16 seed ends, and while I do agree that Penn is very good and was incorrectly seeded by the committee, this trendy upset pick is just gonna leave everyone disappointed. Not only will Kansas win, this game won't be close and will end up being decided by 25-30 points. The Quakers are a good basketball team, but the players on Kansas are a *tad* bit more talented than the Ivy League competition Penn usually faces.
2. South Dakota State +7.5 vs Ohio State
If you read my piece on the potential mid major stars of this tournament, you know how highly I think of Mike Daum. The Jackrabbits run at a quick tempo, score efficiently, and throw up a crap ton of three pointers. This should be a high scoring affair and if its played at a quick tempo, not only do I expect SDSU to cover, I think they can win this game outright. Maybe throw a little money on the SDSU moneyline (currently +300)
3. Virginia -21 vs UMBC
Obviously its easy to pick the one seeds, but I'm here to make money not inspire you to root for someone. This is the exact same situation as Kansas-Penn where the talent is simply too much for the underdog to overcome. Virginia should use their strong defense and slow tempo to strangle the life out of the Terriers and win by a nice 30+ points.
4. Cal State Fullerton +20.5 vs Purdue
Purdue has been up and down all year, and haven't really come to play in big spots all year. These guys are polar opposites when it comes to record ATS as of late, the Titans are 8-2 ATS in their last 10 games and Purdue is a weak 1-8-1 ATS. Purdue is widely known for choking in the postseason and while I don't see an upset here, Cal State Fullerton can definitely give the Boilermakers a run for their money and stay within 15 points throughout this game
5. Rhode Island -2 vs Oklahoma
Its no secret that Oklahoma has struggled down the stretch of the season and are quite frankly lucky to be where they. This should be a great matchup with Trae Young taking on the Rams deep backcourt. This should be a very fun, very high scoring game, but what puts the Rams into the next round is the experience they have, and having played on this stage before whilst Oklahoma is going to be carried by a struggling freshman.
6. Loyola Chicago +1.5 vs Miami
Miami doesn't have Bruce Brown available for this game and potentially the entire tournament, which is a big factor in this pick for me. Not only do I have the Ramblers covering this spread but I have them winning straight up, and in a game that I don't think will be very close. Without Bowen the Hurricanes just fall apart and Loyola plays a very efficient style of basketball on both sides of the court and you can't beat them if they aren't at your best.
7. Arizona -8.5 vs Buffalo
Arizona is my national championship pick mainly because there isn't a team in the nation that can stop DeAndre Ayton, and if there is it certainly isn't Buffalo. While the Bulls are a very good team and dominated the MAC, they don't have the talent to slow down Ayton and the Wildcats offense. I don't think this game will be very close and Zona will cover the spread easily.
8. Marshall +12 vs Wichita State
Marshall has been the most popular 13 vs 4 seed upset and I think if there is only one that will happen Marshall is the most likely to pull it off. I don't see them winning this game, but Jon Elmore should work some magic for the Herd and keep this game very close.
If you want to place bets on March Madness, there's only one place to go. Mybookie.ag. They have in game wagering and a great mobile site that make betting on the go easier than ever. Use promo code CSC and MyBookie will match your deposit up to 100%!!!!! Whether you're an expert or a rookie, you've gotta go to MyBookie.
---