TOO GOOD TUESDAY: WALLABIES' ELECTRIC BACKLINE OF THE 1990S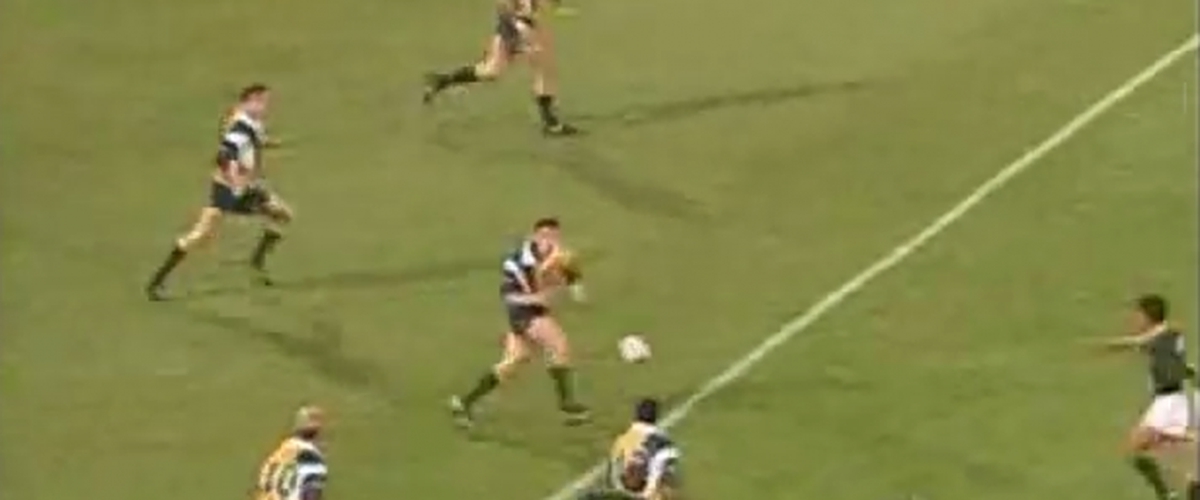 The Wallabies showed encouraging signs of turning their fortunes around in a heartbreaking loss to the All Blacks in Dunedin on Saturday, with their vastly-improved backline playing a major role in the upswing.
Too Good Tuesday is taking you back to a time when Australia possessed the most dangerous backline in world Rugby.
Featuring the irrepressible George Gregan at halfback, David Knox at flyhalf, veteran Jason Little at centre, Joe Roff and Ben Tune on the wings and a young Stephen Larkham at fullback, the Wallaby backline lit up the international scene in 1997.
There was no better illustration than this cracking long-range try against the Springboks in Pretoria, kick-started by Gregan and Knox, and including two deft touches by little-remembered No.12 James Holbeck, a beautiful out-ball from Little, and a sweet interchange between Larkham and Roff, who then backed up Holbeck to score.
Read More on commentaryboxsports.com Website.
---