Early Returns: New-Look Cavaliers top Celtics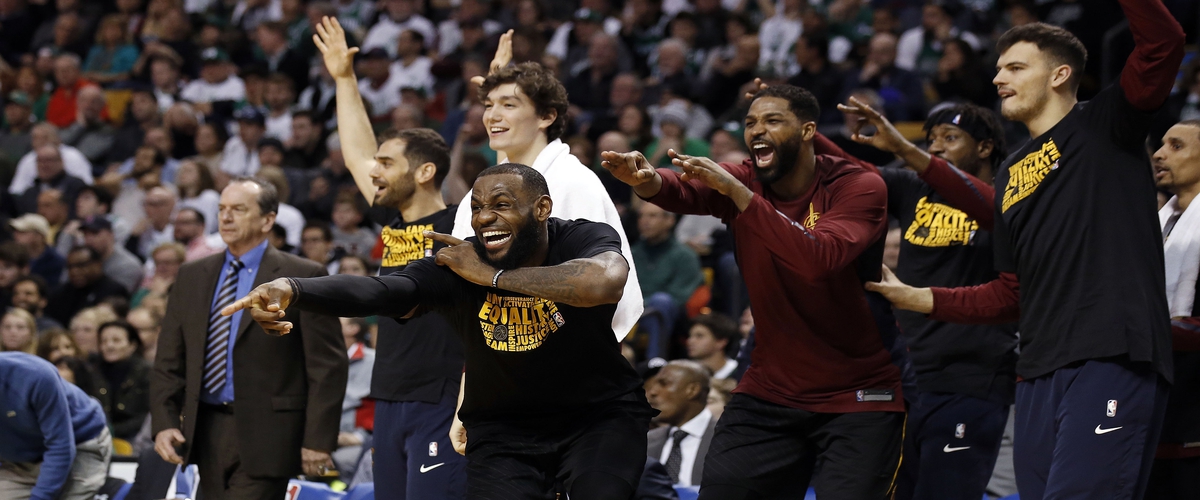 It didn't take long for the Cleveland Cavaliers to get results out of the roster they made following a whirlwind of a trade deadline. In their first game with new members Jordan Clarkson, George Hill, Rodney Hood, and Larry Nance Jr., the Cavs picked up a win against Eastern Conference powerhouse, Boston Celtics.
LeBron James put up another statistical gem, but notably looked to be playing with more energy and enthusiasm, two things that were missing from the King in the recent rough patch his team hit.
More importantly, however, were the contributions seen from the aforementioned new Cavaliers.
Hill got the start at point guard and put up 12 points, including going two for four from three point land.
Clarkson continued to make his case for Sixth Man of the Year, stepping in to direct the offense when Hill went to the bench. In his 23 minutes of play, Clarkson scored 17 and had two steals, showing that defensive prowess the Cavs were hoping to get out of him.
In his first game with the wine and gold, Hood played noticeably less than he had with the Jazz. Despite logging just 19 minutes compared to his season average 28, the fourth year man out of Duke dropped 15 points on six of 11 shooting, including three of six from downtown.
Last, but certainly not least, was Nance, who didn't score in double figures, but more than made his presence felt. He filled the stat sheet with five points, four rebounds, three assists, and a steal to top it all off. His physical play on both ends of the floor were something that the Cavs desperately needed, especially with Kevin Love being out eight weeks with a broken hand.
It seems that Cleveland's deals at the deadline could spark a turning point for them this season. This might be just one win, but it is a big one. They marched into the TD Garden, hung 120 points on the top defense in the league, and put their name right back in the conversation for top dog in the East. Only time will tell if these additions are truly enough.