Josh McDaniels Staying in New England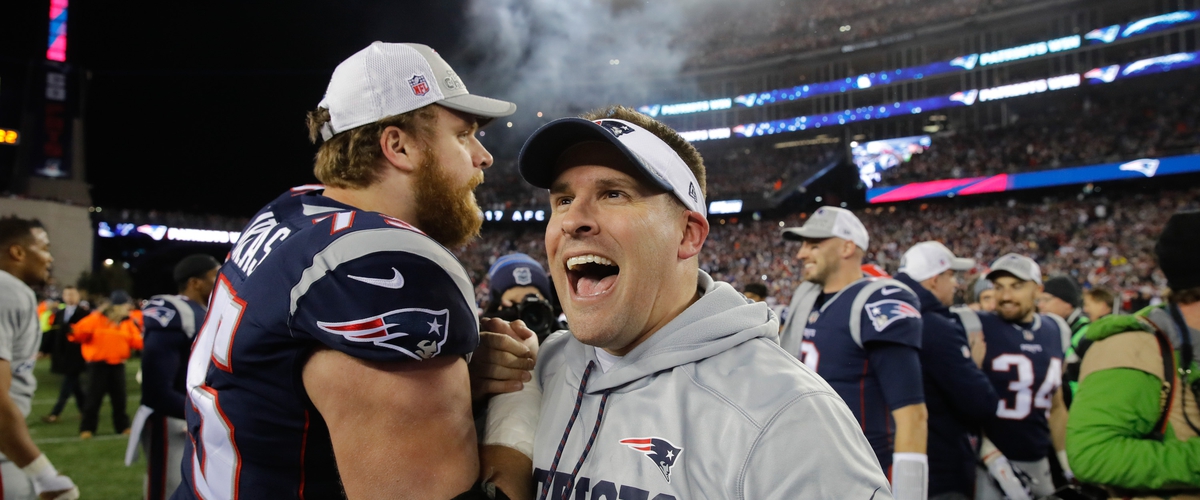 In a stunning turn of events, New England Patriots offensive coordinator, Josh McDaniels, has rejected the Indianapolis Colts' offer to be their head coach, despite weeks of reports indicating the contrary.
A last minute, hard push by Robert Kraft ultimately convinced McDaniels to stay with the team he has called home since the 2012 season. This move for the Patriots is huge, considering they already lost long time defensive coordinator, Matt Patricia, to the Detroit Lions, where he will be the new head coach. Even more importantly, the return of McDaniels ensures that the Patriots offense can pick up right where they left off in 2017, leading the league in both yards and points per game.
Tom Brady and Co. won't need to go through any of the typical growing pains associated with a new offensive coordinator as they look to rebound from this year's Super Bowl loss at the hands of the Philadelphia Eagles.