Fantasy Football Waiver Wire Week 3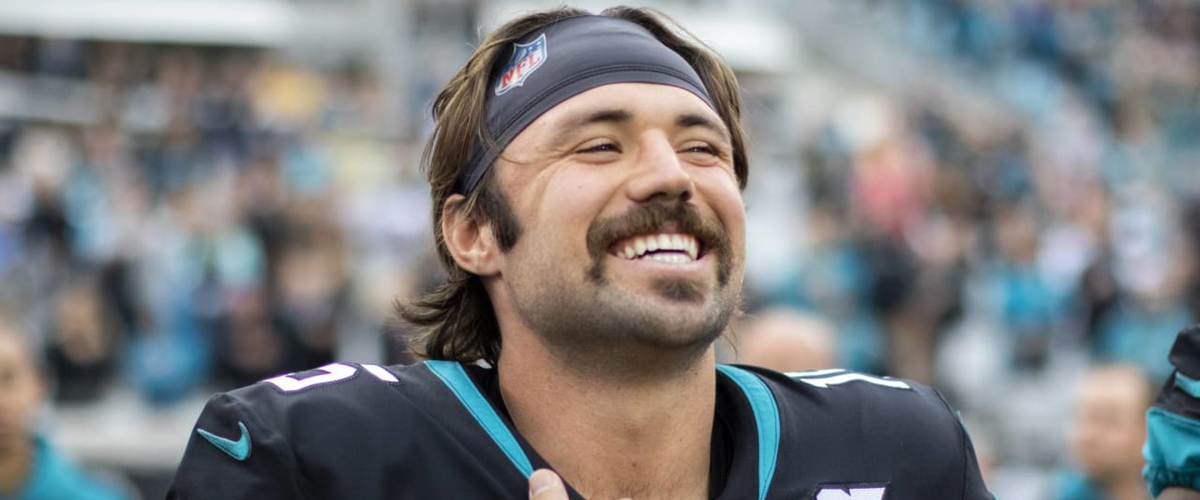 I don't remember a week with this many injuries. It seemed like my phone was blowing up with notifications of someone being carted off the field every few minutes. Saquon Barkley is out for the season. Christian McCaffrey, Raheem Mostert, Jimmy Garoppolo, Devante Adams, Cam Akers, Drew Lock, David Montgomery, Jerry Jeudy, Courtland Sutton, Malcolm Brown, Sterling Shepard, Breshad Perriman, and Parris Campbell all left and didn't return to their games and seem doubtful for next week.
So who in the world is available to play in Week 3!? Take a look at my favorite waiver wire targets. All these players are available in at least 50% of ESPN leagues.
QB:
Gardner Minshew: Jacksonville Jaguars, 19.5% owned
Minshew has scored over 44 fantasy points through 2 games this season, and he plays the Miami Dolphins in week 3. The Dolphins just gave up 400 passing yards and 4 touchdowns to Josh Allen and the Buffalo Bills. Minshew should be able to chew up this defense. He already has 6 touchdowns this seasons to 5 different receivers. The combination of his ability to spread the ball around and playing a bad defense, Minshew will be a top 10 QB in Week 3.
Joe Burrow, Cincinnati Bengals, 45.1%
Burrow has looked every bit like a number 1 overall pick. He has had great moments through 2 games, but also a few rookie mistakes. So far this season, he has thrown 97 times for 509 yards, 3 touchdowns, 1 interception, 65 rushing yards, and 1 rushing touchdown. Next up, the Bengals face the Philadelphia Eagles defense, who gave up 250 yards and 3 touchdowns to Jared Goff and the Rams.
Ryan Tannehill, Tennessee Titans, 34.5%
Tannehill is showing that last season was not a fluke and he's actually an above average starting quarterback in the NFL. In 2 games this season, 488 yards, 6 touchdowns and zero interceptions. The Titans play the Minnesota Vikings in week 3. That defense has given up 578 passing yards and 5 touchdowns. Tannehill will continue to play well against that defense and is a quality starting fantasy option.
Justin Herbert, Los Angeles Chargers, 1.7%
Head Coach Anthony Lynn says that Tyrod Taylor will still be the starting QB when he's healthy, which would be a major mistake. Herbert didn't find out he was starting against the Chiefs until right before the coin toss, and he still had a good game, throwing for 300+ yards and a touchdown (and rushed for another). The Chargers play the Carolina Panthers in week 3. That defense has given up 65 points through 2 weeks and looks to be one of the worst defenses in the NFL. If Herbert is slated to play this week, he'll be an excellent stash candidate.
RB:
Darrell Henderson Jr., Los Angeles Rams, 45.3%
Cam Akers and Malcolm Brown both left week 2 with injuries and are questionable or doubtful for week 3. If either or both miss week 3, Henderson will be a good option to start. He rushed 12 times for 81 yards and a touchdown, and added 2 receptions for 40 yards. The Rams run the ball more than most teams, especially in the red zone. If he's given the playing time, Henderson will make the most of his opportunities.
Joshua Kelley, Los Angeles Chargers, 27.9%
I liked Joshua Kelley coming into the season, but he's getting more work than I expected this early in the season. He rushed 23 times for 64 yards and had 2 receptions for 49 yards. Somehow, he had more touches than Austin Ekeler, who had 16 rushes and 4 receptions. If he's going to get 25 touches per game, Kelley will have a great season.
Jerick McKinnon, San Francisco 49ers, 19.1%
Raheem Mostert and Tevin Coleman both left this game with knee injuries and seem to be doubtful for week 3. If they both miss week 3, McKinnon becomes a must start. The 49ers rely on the run game and their run blocking has been excellent so far. He only rushed 3 times in week 2 but gained 77 yards and a touchdown.
Devonta Freeman, Free Agent, 7.9%
With the injury to Saquon Barkley, the New York Giants are bringing in Devonta Freeman for a workout. He's been waiting for the right opportunity to sign with a team, and this seems like the right time. He should take over as the starting running back quickly and be the work horse in this offense. If he signs with the Giants, sign him to your fantasy team.
Dion Lewis, New York Giants, .9%
As I mentioned above, Saquon Barkley is out for the season. For the time being, Dion Lewis looks to take over that role but the Giants are likely to sign someone to help out. Lewis is a solid option for week 3 since it'll likely take a week for an incoming player to go through covid testing and begin learning the playbook.
WR:
Mike Williams, Los Angeles Chargers, 49.5%
Mike Williams only had 2 receptions for 14 yards in week 2, but he had a deep touchdown go through his fingertips. He's still the number 2 option for the Chargers and we'll see him bounce back against the Carolina Panthers and their weak secondary.
Laviska Shenault Jr., Jacksonville Jaguars, 13.1%
One of my preseason favorites, Laviska Shenault has not disappointed. In 2 games, he has 72 receiving yards, 47 rushing yards, and 1 touchdown. His workload increased from week 1 to week 2 and it's obvious the Jaguars want to get him more touches. He's great in space and can make defenders miss. He takes on the Miami Dolphins in week 3. The defense will focus on DJ Chark, helping Shenault to get open downfield or take handoffs on end-arounds.
Russell Gage, Atlanta Falcons, 20.2%
Julio Jones had a terrible week 2, and it's obvious he's dealing with a hamstring injury. Russell Gage has dominated the middle of the field with defenses focusing on Julio and Calvin Ridley on the outside. In 2 games, Gage has 15 receptions, 160 yards and a touchdown. As long as Julio is not 100% and defenses focus on the outside receivers, Gage will be open down the middle.
Kendrick Bourne, San Francisco 49ers, 1.6%
Deebo Samuel is still out and George Kittle looks doubtful for week 3. Bourne should be the top receiver for the 49ers now. He's a big receiver with good hands and it seems like every catch for him is a first down or touchdown. He had 4 receptions for 67 yards in week 2. The 49ers play an equally bad defense in week 3 in the New York Giants. Look for him to have a big game and score a touchdown.
TE:
Jonnu Smith, Tennessee Titans, 40.3%
I'm not sure how Jonnu Smith is still only 40% owned. Through 2 games now, he has 8 receptions, 120 receiving yards, and 3 touchdowns. He's the focal point of the Titans passing attack without AJ Brown, and is the number 2 option when Brown is playing. He'll see plenty of targets and get work in the red zone. Jonnu is a must own in fantasy football leagues.
Mike Gesicki, Miami Dolphins, 47.7%
Gesicki will be a boom or bust tight end. In week 1, he had 3 receptions for 30 yards. In week 2, he had 8 receptions, 130 yards, and a touchdown. He will be a good option against weaker defenses, like Jacksonville in week 3.
Jordan Reed, San Francisco 49ers, 6.7%
As long as George Kittle is out, Jordan Reed is a top streaming option at tight end. The 49ers offense depends a lot of the receiving tight ends and Reed is that guy without Kittle. In week 2, he had 7 receptions on 8 targets, 50 receiving yards, and 2 touchdowns.
Dalton Schultz, Dallas Cowboys, 1.0%
Schultz is getting opportunities in the Cowboys offense with the injury to Blake Jarwin. He had 88 yards and a touchdown in his first game as the starting tight end for the Cowboys. The opposing defenses will focus on taking away the outside receivers (Amari Cooper, Michael Gallup and CeeDee Lamb) which will keep the middle of the field open for Schultz.
---