David Price should get one more rehab start before joining the Sox rotation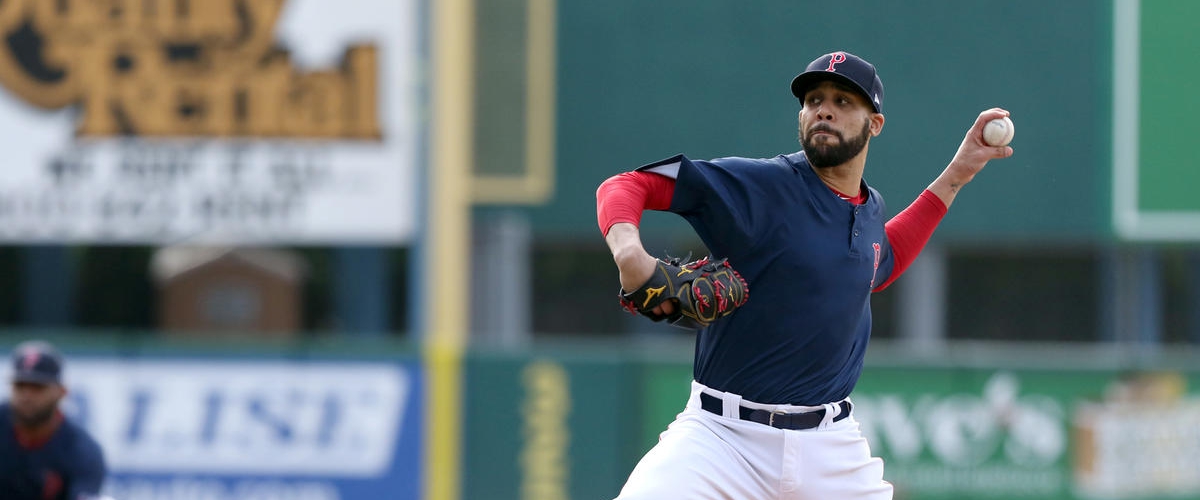 Photo Credit- The Boston Herald
The struggles for David Price since joining the Sox, both on the mound and with injuries, has followed him even to Pawtucket. The $217 million ace was scheduled to pitch in two rehab assignments in hopes that he will be able to return to a Sox rotation that is desperately looking to add to its depth. But after the results we have seen from him at McCoy Stadium, you got to think that he's not as close to returning to Fenway Park as we thought.
In two starts with the PawSox, Price has an ERA at 9.53 in 5.2 innings of work. He's given up a homer and 6 earned runs to go along with 8 punch outs. You would think he would make strides in his second start yesterday, but it that didn't happen. Price pitched through a shaky 3.2 innings on 89 pitches thrown. He gave up four runs in the 1st inning and another two in the 2nd inning. Only 3 of the 6 runs were earned, but Price still surrendered 7 hits. He clearly wasn't too happy with the results either when after the game he dodged reporters on his way out of the stadium.
Manager John Farrell told reporters after the Sox' 9-4 win over the Texas Ranges last night that he's not ruling out that Price will make his next start for Boston. Word is that Price felt good physically despite the results and now the team will sit down with him to map out what the next step is. This feels like either the team or Price is rushing to return to the rotation as fast as possible. I think Price should get one more rehab start to see how he feels and performs. If he performs better, then give him a shot in the rotation on a pitch count.
I could see why the team wants him back sooner rather than later. The teams hanging around in 3rd place and hasn't got anything from the back end of their rotation. Both Kyle Kendrick's and Hector Velazquez have given the team nothing, losing all three of their starts. And Drew Pomeranz has been a complete bum, pitching with a 6.06 ERA in the month of May.
Price has yet to start a game for the Red Sox this season. He was shut down in Spring Training after experiencing elbow soreness and even took a trip to see Dr. Andrews to decide if he would need season ending Tommy John surgery. He then had a series of bullpen sessions, had a set back along the way, and is now two rehab starts into his quest to return to the rotation. I wouldn't rush this guy if I'm the Red Sox. It's too early in the season and although the team is underachieving so far, they are still contending and are 3 and a half games out of first place. Give Price the time to get ready for the long haul and not make things worst than they already have been in the former Cy Young award winners early career in a Boston uniform.