IS FULMER THE NEXT JV?
It's almost like a case of Deja Vu. In 2016, we witnessed a crafty 23 year old right handed rookie carving up batters with the absolutely nasty and wicked movement he has on his slider, sinker, and changeup. And when he felt ballsy, it wasn't uncommon for Fulmer to catch someone off guard by blowing a 96 mph four seam fastball at the buckle right past them. This electric arsenal coupled with the Art of Pitching (yes, I did have to toss in a mandatory Jim Priceism or two) often left batters baffled as the did the Walk of Shame back to the dugout bench.  He ended up winning the AL Rookie of the Year.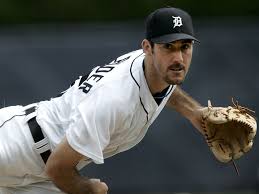 A baby-faced Justin Verlander in 2006
A decade ago, it was the 23 year old Verlander who was the rookie sensation in the Tigers rotation, delivering like an experienced ace every five games and supplying the velocity behind Detroit's late-season run. His arsenal included a fireball of a four-seam fastball capable of hitting triple digits, a slider in the high 80's-low 90's, a curveball, and a circle k changeup ranging 85-88 mph. In his first full Major League season, Verlander went 17–9 with a 3.63 ERA, striking out 124 batters in 186 innings. He allowed one stolen base in 2006 and picked off seven baserunners. In 2006, he became the first rookie pitcher in the history of the game to win 10 games before the end of June and was named AL Rookie of the Year at the end of the season.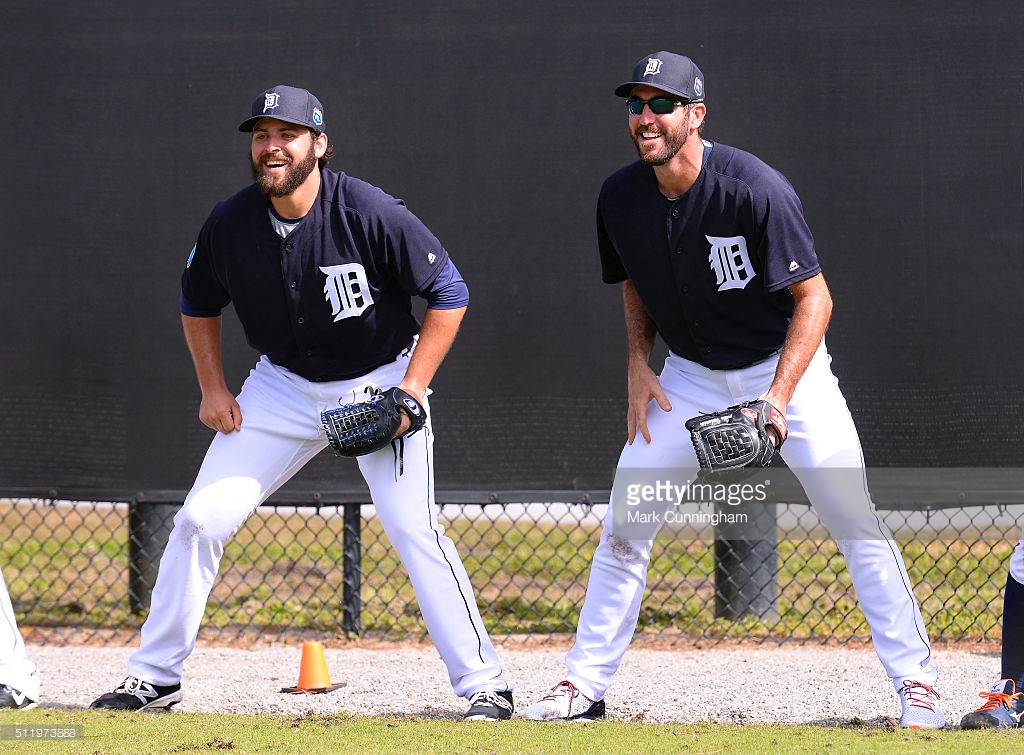 Verlander has been Fulmer's Obi-wan Kenobi mentoring the young Jedi...er, uh, pitcher in the ways of the force...I mean Art of Pitching.
When the Tigers called up Fulmer near the end of April, he pitched two games after Verlander in the rotation order. When they faced the same opponent, Fulmer would study the way Verlander approached particular hitters, note what worked for the veteran, then take that into his outing. After all, they have a somewhat similar pitch selection.
"If we're pitching against the same team, I'll go back and watch his stuff because of his fastball, slider, changeup," Fulmer said late in the season. "I'll see when he uses it to guys and how their swings look against it and stuff like that, see if I can maybe pitch a guy somewhat similar.
"It's been a big help when we've pitched in the same series -- just to watch a guy like him and how he takes pitch calling into consideration. He thinks a few pitches ahead with what he's trying to do. Every pitch he throws has a purpose. I'm trying to get to that point, setting up a pitch."
By the first weekend in June, they were pitching back-to-back in the rotation, and the two would exchange ideas after games. Fulmer also watched the way Verlander adjusted to hitters as the game went on, sometimes as at-bats went on. Verlander has a well-honed ability to read hitters' swings and apply his observations into what he wants to throw. Fulmer doesn't have nearly the experience to go as strongly on that yet, but he's trying to improve. Verlander hopes he has helped Fulmer -- not to mention fellow youngsters Daniel Norris and Matt Boyd. He's the reigning veteran in a rotation that ended the year with three starters with less than a full season in the Majors.
It's a new role for Verlander, even though several other promising young starters have come through Detroit over the past 10 years. Verlander was still putting his game together when Rick Porcello cracked the Tigers' rotation at age 20 in 2009. Max Scherzer is just a year younger than Verlander, and Scherzer had his own routine when he joined the Tigers from Arizona in '10. Now is the time for Verlander to be that source of wisdom and that wisdom paid off for Fulmer with eerily similar stats that JV had his rookie season 10 years ago.  Verlander 2006 23 years old: 17-9, 3.63 ERA, 30 G, 0 CG, 0 SHO, 186.0 IP, 75 ER, 124 SO, 60 BB, 1.328 WHIP, AL Rookie of the Year. Fulmer 2016 23 years old:  11-7, 3.06 ERA, 26 G, 1 CG, 1 SHO, 159.0 IP, 54 ER,132 SO, 42 BB, 1.119 WHIP AL Rookie of the Year
Will Michael Fulmer be the next Justin Verlander? Not if you ask him. All he wants to be is the one and only Michael Fulmer...with JV-like results. Hopefully, we'll get to enjoy this young gun in Detroit for years to come. 
---