The Dallas Mavericks Can Be Scary(Both Ways)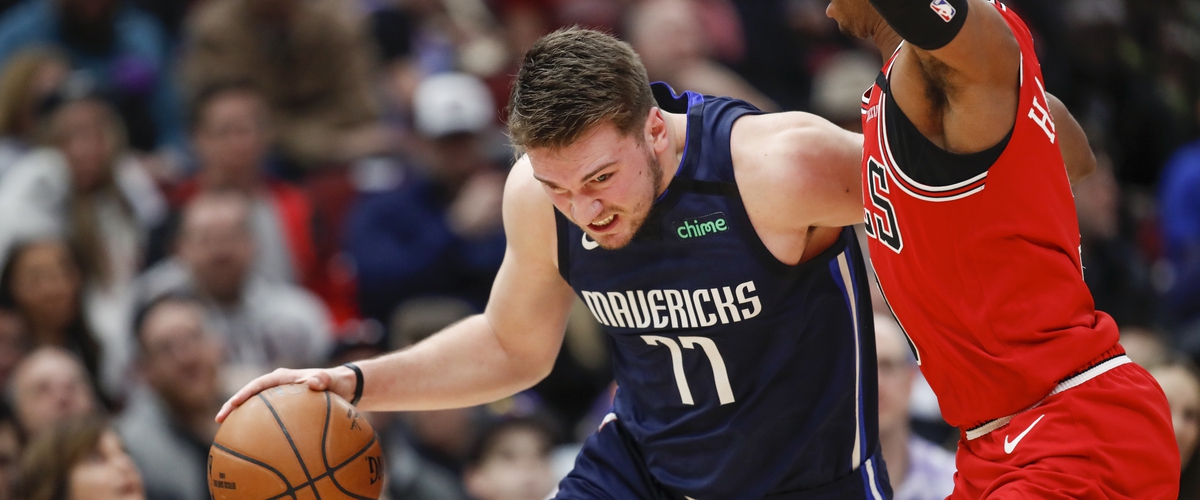 The Dallas Mavericks are 37-25 thanks to Luka Doncic and Kristaps Porzingis gelling together like white on rice and making the guys around them better. Tim Hardaway Jr. was looking like one of the most overpaid guys in the NBA while he was in New York, but now that he has teamed up with Luka and KP, he is looking like a legit third threat on a YOUNG Mavs team. Rick Carlisle can take a bunch of no names like Maxi Kleber and Dorian Finny-Smith and make them great role players to supplement the play of the two superstars that are on the team.
All the pieces are starting to fall into place around these guys. Their offense is THE most efficient in NBA HISTORY. Not just one season BUT OF ALL NBA HISTORY. That is saying something since the Warriors have been lighting it up for the past 5 years. (More on this in another story)
The Mavericks are on the brink of their franchise breakout moment. One that Dallas hasn't seen since the Cowboys owned the 90's. Sure, the Mavs got cheated out of the '06 Finals and actually finally won their first Finals in '11, but they haven't had a dynasty like the Cowboys had. Dallas needs this since the Cowboys can't seem to win but that's for another story.
This story starts out amazing, however, there are dark, looming problems the Mavs have to deal with, and it starts with their clutch and late game situations. The Mavericks get the lead and can keep the lead the entire game... until that five minute mark in the fourth. Things start to go south. Turnovers start to happen. Silly misses and mistakes start to happen. Communication breaks down and they let the momentum shift to the opposing side. Doesn't happen ALL the time but it happens enough that it makes you think what would happen if this continues into the playoffs? Can you score enough points to fend off the late game rally? Can you get enough stops to secure the game? Defense, defense, defense....
Another chink in their armor is that they can't seem to win at home. Dallas have been road warriors this season with a road record of 25-11 while only having a 16-14 home record. It would make sense if they were doing well at home and decent on the road but this season it's looking like the complete opposite. That bodes well for them in the playoffs at it looks like Dallas will not get home court advantage and most of their games will be on the road. Can they close out a series this year? Can they close out a game seven on the road? Find out on the next episode of Dragon Ball Z.
Tonight, Dallas fell to Chicago 107-109 after Luka tried a half court winner that just bounced of the rim. KP and Seth Curry were both held out of tonight's game. KP was load management as this game came on a back to back. Curry was out with a back injury. Luka and KP look to bounce back as Zion comes to Dallas for what looks to be a great showdown Wednesday night.