Klay Thompson aims to improve on pull-up treys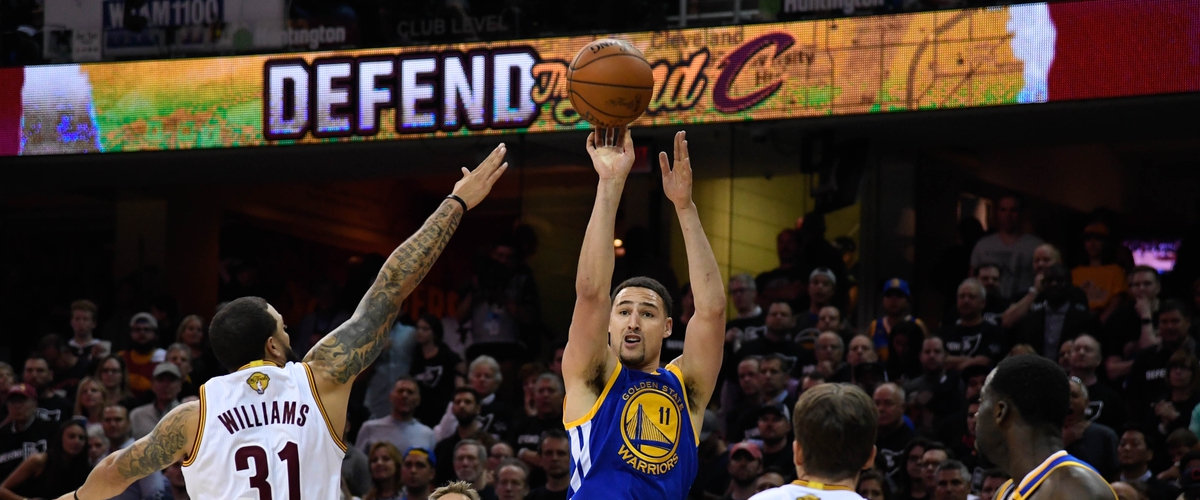 The other half of the Splash Brothers, Klay Thompson, says he worked hard over the summer to improve his off-the-dribble shooting from 3-point land.
Last season Thompson shot 43.3 percent (244-for-563) on his catch-and-shoot 3-pointers, compared to just 28.9 percent (24-for-83) on pull-up shots from beyond the arc.
It was a noticeable drop off from the previous two seasons, when he shot 35.8 percent in 2015-16 and 39.9 percent in 2014-15. He had stretches when he struggled dramatically with his 3-point shot, including a woeful 20.7 percent (11-for-53) in the first seven games of the season. In the playoffs he had stretches of 1-for-10 and 2-for-10 over several games.
On Monday Thompson told NBC Sports Bay Area's Drew Schiller:
"I'm just trying to tighten my handle as much as I can. Play within tight spaces, because my catch-and-shoot ability will always be there. Trying to tighten up other parts of my game."
As any Warriors fan knows, Thompson makes up for any dip in shooting efficiency with his ability to take the ball to the rack, his mid-range shooting and his outstanding defensive play.
---