Top 3 Duos heading into the 2019-20 NBA season
The NBA rosters have changed dramatically since the 2018-19 season because of many trades and free-agent signings. This is my prediction for the Top 3 Duos going into the 2019-20 NBA season.
1. Lakers (Lebron James and Anthony Davis)
Last season was underwhelming for the Lakers, who went 35 - 47 and missed the playoffs, even with Lebron James as their leader. This past season, Lebron averaged 27.4 points, 8.5 rebounds, and 8.3 assists per game. Also, Anthony Davis averaged 25.9 points, 12 rebounds, and 3.9 assists per game. Davis and James both had off-seasons as a team, but they had outstanding seasons as individual players. James has won MVP four times and this year could be another repeat since Davis has been on the All-Star team and All-Defensive team three times. Davis is an outstanding defensive player averaging 2.4 blocks and 1.6 steals per game. James is, also, known to pass the ball around to allow his teammates to find holes in the defense and score a lot.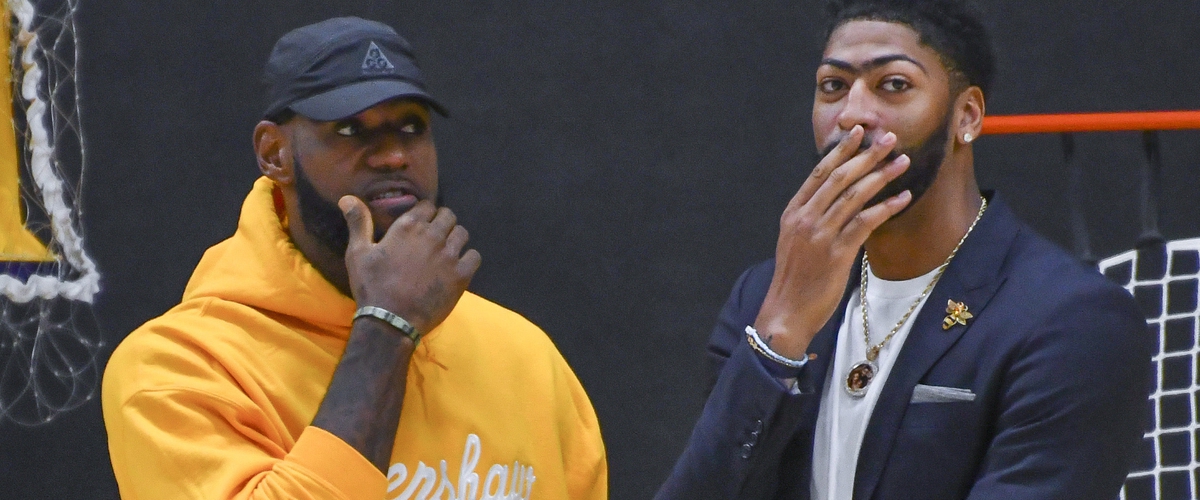 2. Clippers (Paul George and Kawhi Leonard)
Last season the Clippers went 42 - 40, just missing the playoffs. This past season, Paul George averaged 28 points, 8.2 rebounds, and 4.1 assists per game. George was an MVP candidate because of his scoring abilities in-game, which he finished 2nd in the NBA in his 2018-19 season. Last season Kawhi Leonard lead the Raptors to an NBA championship but then signed with the Clippers in free agency. Kawhi averaged 26.6 points, 7.3 rebounds, and 3.3 assists per game. Kawhi is a skilled scorer because he finished 7th in the NBA in points per game. Also, Kawhi is a skilled defensive player since he won Defensive Player of the Year in 2015 and 2016. Last season Kawhi had 1.8 steals per game and George had 2.2 steals per game. This defensive duo will wreck the league and make teams play a third or even fourth option to get around this defensive duo.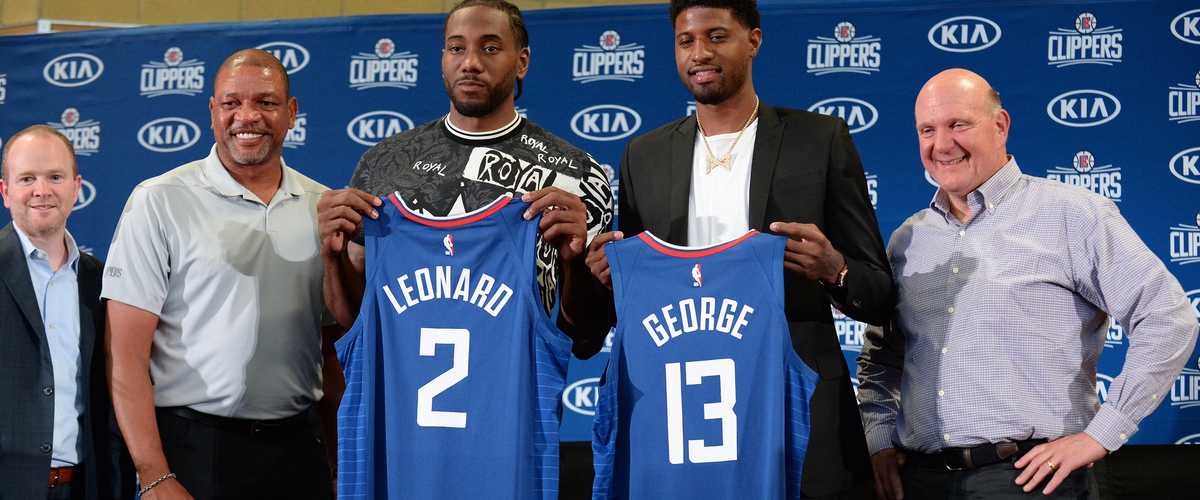 3. Warriors (Steph Curry and Klay Thompson)
Last season the Warriors went 58 - 24 making it to the NBA finals but falling short to Kawhi Leonard and the Raptors. This past season, Steph Curry averaged 27.3 points, 5.3 rebounds, and 5.2 assists per game. Curry is an efficient scorer and shooter in the NBA since he finished 6th in scoring in his 2018-19 season. Curry is a two time MVP in the 2015 and 2016 NBA seasons. Also, Klay Thompson averaged 21.5 points, 3.8 rebounds, and 2.4 assists per game in his 2018-19 season. This duo has been known as the "Splash Brothers" and they were the beginning of the Warriors Dynasty. Even though they lost Durant in the off-season, they are still playoff locks and possibly Championship contenders in the 2019-20 season.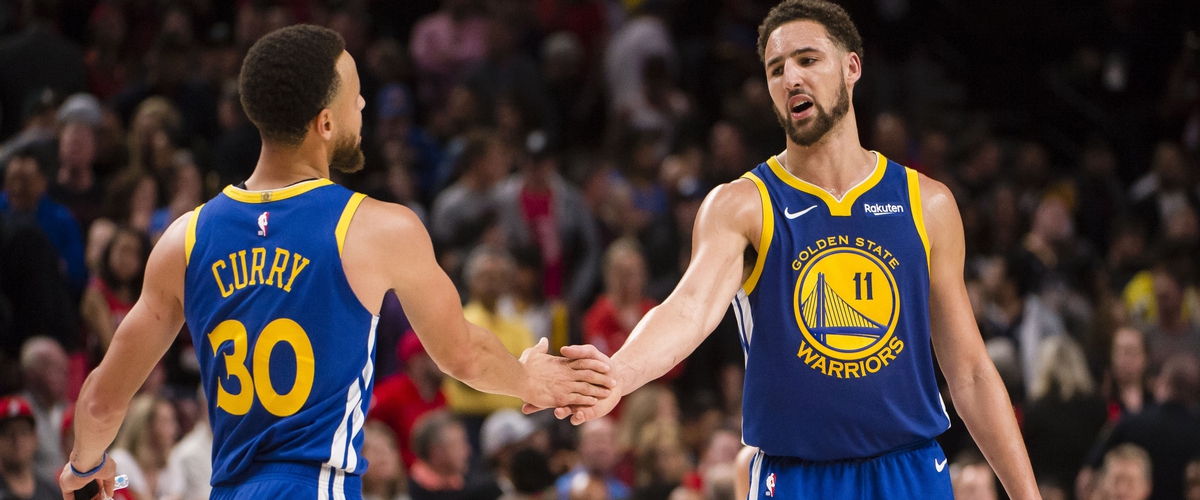 Stats - Espn.com