Reds - Cardinals Saturday Game Postponed, Sunday Should Be Good To Go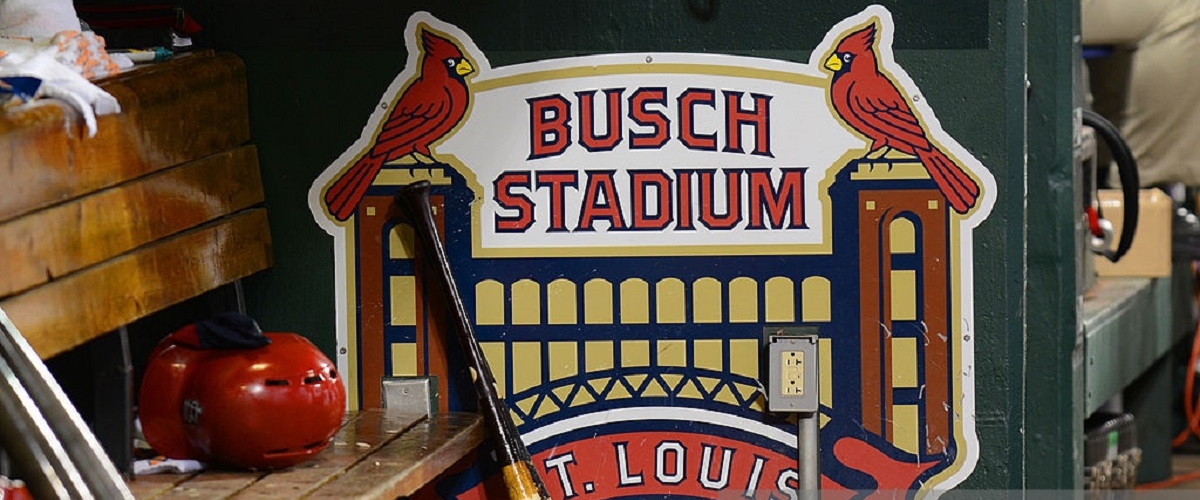 Today, the final game between the St. Louis Cardinals hosting the Cincinnati Reds.
No, I'm no meteorologist. I'm just holding faith with Mother Nature in that the worst of her blustering was yesterday in the St. Louis area which gave way to the announcement: Cardinals - Reds Game Two postponed. Rescheduling of the game has yet to be announced. Guesstimate, will be September 11, when both teams have a day off and the Reds returning to Busch Stadium.
FOR TODAY ~ 'MY' WEATHER PREDICTION
This Sunday morning, looking at the hourly report; yes, probably raining at the moment in St. Louis. However, hold the faith baseball fans, clearing is in the near future. The last of the rain around 11:00. By all indications, all looks to be well by 1:15 (CST) first pitch. The afternoon is to be cloudy; but, giving way to sunshine later in the day.
"Game Three" should be good to go. So, we'll see if I'm right for the final game between the Cardinals and the Reds.
STARTERS REMAIN THE SAME
Both teams announced they would stay with their starters from Saturday's game. Keeping their rotations as is.
This afternoon it will be Mike Leake (3-1/1.32 ERA) will face Reds Bronson Arroyo (2-2/6.86 ERA).
Leake, who has been tremendously solid to begin this season, has only given up four earned runs in his four starts, and logged 20 strikeouts. April 7, Leake's season debut facing the Reds at home, he only allowed one earned run on six hits, during his eight innings pitched.
Arroyo, 6 HR/16 ER/16 SO in his four game starts. He faced the Cardinals, April 8, in their previous series. He only went four innings giving up two home runs and six earned runs.
Leake will be looking for this fourth win. Arroyo will look to have a better outing than his last to improve his early record.
LHP TYLER LYONS STARTING DEBUT PUT ON HOLD
Cardinals reliever/starter LHP Tyler Lyons, (knee surgery) was activated from the DL on April 20. The last he had pitched was July 30, 2016. He made his season debut (April 27) against the Toronto Blue Jays, following Carlos Martinez in the day game of the "emergency doubleheader", and logged 2 IP/1 ER/1 BB/2 SO.
Since Lyons debuted with the Cardinals in 2013, he has made 20 game starts. Due to the two-game day this past Thursday, he was scheduled to make the start in Game One against the incoming Milwaukee Brewers.
With the postponed game yesterday with the Reds, this has given C Martinez and Adam Wainwright an extra days rest from the doubleheader.
Presumption is that today's game will be played. Therefore, the Cardinals rotation will hold with Leake today against the Reds. Cardinals rotation will make their starts their usual order. Michael Wacha will start the series facing the Brewers in their four game series. He will be followed by C Martinez, Wainwright and Lance Lynn.
Lyons did not make any game starts in 2016. For this season, what was to his first start since September 30, 2015, it is not to be.