Cardinals surge brought to an abrupt halt in Pirates 11-6 win.
St. Louis Cardinals on a 'surge', charging on a forward path towards the 2nd NL Wild Card bid. Tommy Pham sails a two-hole shot to put the Cardinals on the board in the first facing Pittsburgh Pirates Gerrit Cole. Cardinals Lance Lynn, listed as a switch hitter these days, never makes it to the batter's box.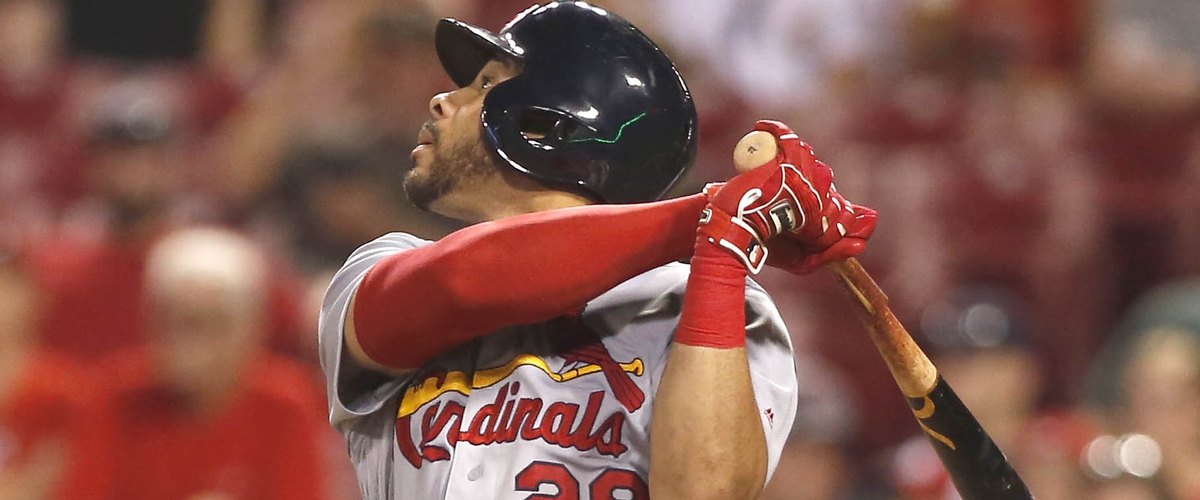 Matter-of-fact, Cardinals Lance Lynn was blindsided by the Pirates; and, did not see a full inning pitched in his start in Game Two.
Tommy Pham had given Lynn a two run lead, with a two-run homer, before he began his start in yesterday's game. An encouraging beginning for the Cardinals, which would be very short lived.
Last night at PNC Park, Lynn logged his second career 0.2 IP start. He issued two free passes, only one strikeout, 42 pitches used. He allowed eight earned runs, no home runs; but, put the Cardinals in an 8-2 hole.
Lance Lynn, for the most part throughout this season, has been solid on the hill for the Cardinals, holding a 3.09 ERA coming into Game Two. However, last night, an old ghost came back to haunt him. A repeat performance facing the Pirates. An outing in which he only saw 0.2 IP with one home run and seven runs given up. A stand long forgotten regarding Lynn's performance of August 13, 2015, which was against the Pirates in their 10-5 win.
This season, Lynn facing the Pirates at Busch Stadium, June 24, he went 5.2 innings, giving up two homers for seven earned runs in the Pirates 7-3 win. But, in his defense, he brought in a 4-0 shutout win in his 6.1 scoreless innings at PNC Park, July 15, this season. Even though, I believe I would be safe in saying, the Pirates have no fear facing Lance Lynn.
The Pirates 11-6 win last night was the first home win for Gerrit Cole since June 13. The last Cole gave up seven runs, home or away this season, was June 30. The Cardinals offense tried their best to cut into their deficit with one home run for five earned runs on the seven hits he allowed in his 5.2 innings. All of Pirates runs were scored on hits into the open centerfield green keeping CF Dexter Fowler quite busy. No two-seamers flew outside the park.
Lynn's postgame interview, he pretty much stated it was what it was and he'll regroup for his last stand this season. That will be Thursday, September 28 facing the Chicago Cubs.
Adam Wainwright, following rookie Josh Lucas, made his debut out of the Cardinals bullpen since returning from the DL (right elbow); and, stayed on the hill for two innings. He got through the second with a double play and fly out by Elias Diaz. In his third, he would give up yet another earned run to the Pirates on three hits allowed.
CARDINALS TOMMY PHAM NOT A HAPPY CAMPER
Pham was 2-4/1 HR/3 RBI/1-2B/1 Run in last night's game just shy of a possible cycle. He has been another difference maker for the Cardinals holding a .312 BA/.411 OBP/.530 SLG/.941 OPS.
Cole began his third with a two singles allowed. One to Adam Wainwright and Matt Carpenter. Pham slugged out his third RBI on a single, bringing Adam Wainwright around for the run on the board. Two runners on, Cole proceeded to take down the next three Cardinals he faced. Pham was not pleased with being stranded, leaving the bags as the Pirates still held a healthy 8-3 lead.
Pham is a highly competitive player, playoffs on the line and found this series of events just "terrible". He saw the potential of really making a dent in the Pirates lead, but Cole stopped that vision from becoming a reality. Pham plays with all that he has, full throttle; and, expects no less from his teammates. As he took the field in the left corner, he was still quite heated. I enjoy seeing this kind of dedication by a Cardinals player. It has been much needed this season.
A BRIEF WINDOW OF CARDINALS HOPE - IN THE SIXTH
Cardinals did come within four runs in their sixth; and, the last they would face Cole. Aledmys Diaz punched out a double, two outs and Cole issued his one walk to Greg Garcia. Cole retired and reliever A.J. Schugel followed issuing a walk to load the bases. Next up, Randal Grichuk hits for a pinch-hit RBI single. Cardinals added another run, by G Garcia, on an error charged to CF Andrew McCutchen. Pirates lead cut in half.
Rookie Harrison Bader, pinch hitting for Carpenter, slugged out a RBI single to bring the Cardinals within four runs and two runners on the corners. A third pitching switch by Pirates manager Clint Hurdle. Daniel Hudson to face Tommy Pham. What transpired, as much as Pham plays the game with his heart and expects his teammates to follow suit, he needed a bit of humble pie self-attitude adjustment? I doubt highly that he did, even though would have been warranted. He hit into a fielder's choice, Bader out at second, stranding runners for the final out in the sixth.
A GAME OF "PETER PRINCIPLE"
"Peter Principle" ~ if it could happen, it would happen. And, it certainly was not Cardinals day for a win. Pirates would add one more run off Seung-Hwan Oh in the ninth inning. Two outs, a walk issued and David Freese connects for RBI single for the Pirates 11-6 win.
POSTSEASON STILL WITHIN REACH, BUT .....
With the Cardinals loss, they return to 1/2 game behind the Milwaukee Brewers. The Brewers won over the first place Chicago Cubs with their two-run homer walk-off win in the tenth yesterday. And, the Cardinals return to five back of the Cubs, once again holding in third place in the NL Central. The Colorado Rockies lost their match-up with the San Diego Padres, and Cardinals still two back of the 2nd NL Wild Card bid.
NEXT UP ~ FIRST PITCH, 12:35 CST ~ CARDINALS ROTATION SHUFFLE
Cardinals have made another shuffle in their rotation. Rookie Jack Flaherty was moved from the rotation (four game starts) after his last stand, September 19, to the bullpen.
John Gant (3.86 ERA) will make his debut start with the Cardinals, coming from the bullpen. Gant was acquired in the Jaime Garcia trade with the Atlanta Braves in 2016. In a relief role, a total of five game appearances this season, 9.1 IP, he has given up 4 HR/5 ER, issued five walks and logged eight strikeouts. This will be his second appearance facing the Pirates. In a very small sample in a relief role with only one inning pitched, Gant did hold the Pirates scoreless in the Cardinals 7-0 shutout win.
Gant is matched up against Pirates Jameson Taillon (7-7/4.73 ERA). At home, Taillon is 3-5/5.25 ERA. Facing the Cardinals he is 0-1/5.63 ERA in his 16 IP. He has allowed the Cardinals 2 HR/10 ER; and, issued five walks. But, he, also, has logged 19 strikeouts against them.
With the Cardinals hard pressed in these last eight games, they will look to take the win today over the Pirates before heading home to host the Cubs.