Cardinals move four to 40-man roster without Wisdom as the Rule-5 Draft will commence on December 14.
Yesterday, Monday, November 20, was the deadline to 'protect' prospects/players from the Rule 5 Draft by MLB guidelines placing them on their 40-man roster. Cardinals selected four to be moved. Minor league outfielders Tyler O'Neill and Oscar Mercado; along with, pitchers Austin Gomber and Derian Gonzalez.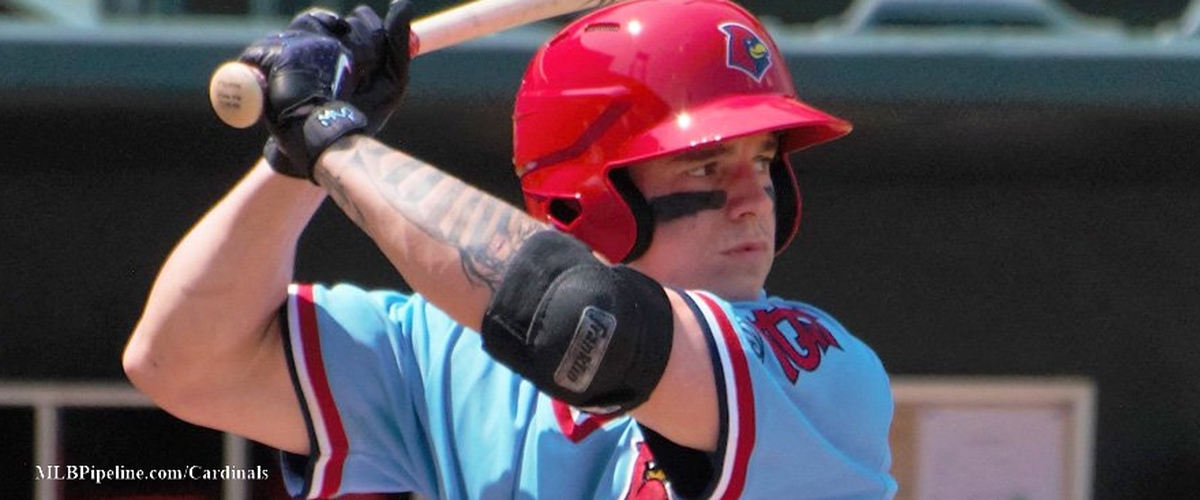 Cardinals prospect RF Tyler O'Neill, 22, obtained this past July at the trade deadline, sending LHP Marco Gonzales to the Seattle Mariners, has been impressive while with the Memphis Triple-A Redbirds. Between the Tacoma Rainiers and Memphis, he slugged out 31 HR/95 RBI in 130 games holding a slashline .246/.321/.499 in 2017. During the MiLB Pacific Coast League playoffs, he held a .295 BA in his 44 at-bats. He punched out 3 HR/10 RBI on 13 hits, with a 4-8/BB-SO ratio.
Protection was granted to a power pitcher, LHP Austin Gomber*. "Gomber, who turns 24, stands out as the Cardinals' top lefty starter and one of the more reliable pitchers in the system. The former fourth-round pick from 2014, Gomber had 10 wins and a 3.34 ERA last summer for Class AA Springfield. He tied for second in the Texas League with 140 strikeouts in 143 innings pitched." (Derrick Goold, St. Post-Dispatch)
OF Oscar Mercado*, 22, (5 seasons/minor leagues) played with Springfield Cardinals Double-A in 2017 and began a noted season after being moved to centerfield. Batting a .287 BA/.341 OBP/.428 SLG, with 37 extra-base hits, including a career-best 13 homers. In comparison to OF Magneuris Sierra, Mercado has the speed and athleticism to add to his resume. He led the Texas League with 38 stolen bases, holding a career total of 159 SB.
RHP Derian Gonzalez*, 22, promising future. In 18 games with Palm Beach High-A, he was 4-7/4.33 ERA. He struck out 78 in 82 innings for that team. Feeling he would move quickly; and, Cardinals organization learning from past experience, placed him on the 40-man roster.
Special mention for the St. Louis Cardinals affiliates, the *Peoria (IL) Chiefs Single-A, three of the four " now protected" played full seasons with the Chiefs. Gomber and Mercado in 2015. D Gonzalez in 2016. Unfortunately, Cardinals prospect Allen Cordoba (now with the Padres) was not afforded the chance for further development.
CARDINALS LIVE AND LEARN
San Diego Padres had taken advantage of the Cardinals past decisions 'not to protect' their minor leaguers. Two seasons ago, Padres were able to obtain RHP Luis Perdomo in a trade with the Colorado Rockies, who snapped up Perdomo up during the December draft. Perdomo, now 24, worked hard and was placed in the Padres 2017 rotation.
Last season, once again the Padres took advantage - OF/IF Allen Cordoba, (21 yr old from Panama) was pole-vaulted to the Majors from the Johnson City Single-A (2016) where he did hold a .362 BA. The young prospect saw a great April-May in 2017 closing the two months with a .292 BA. But, after sustaining a left hand contusion in June, the rest of his season took a spiraled downward closing his rookie season with a .208 BA. He probably will remain on the bench as a utility player. Fair? I don't believe so. But, baseball is a business.
CARDINALS PREPARE FOR THE MLB WINTER MEETINGS
The Cardinals have made their choices this off-season, leaving one spot open on their 40-man roster. For possible trade? Possible free agent signing? Or both. For the moment, they have their roster in place, save one.
Even though protecting the above mentioned, Cardinals chose to leave another power hitter on the 'open market', so to speak.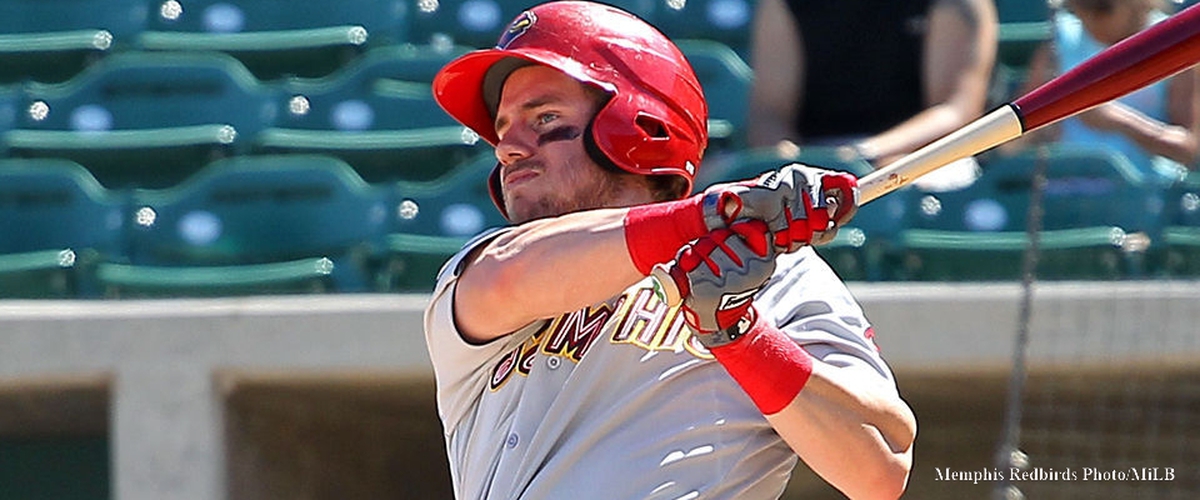 Third basemen Patrick Wisdom, 26, once again was left off Cardinals list to move leaving him available for the upcoming Rule 5 Draft.
Wisdom slugged out 31 HR/89 RBI during this past season with the Triple-A Memphis Redbirds. He only held a .243 BA; but, powered a .507 SLG for his season. With his strength at the plate, Wisdom added 2 HR/9 RBI on 10 hits of his 38 plate appearances to help the Redbirds win the MiLB Triple-A Pacific Coast League Championship in 2017. However, as Cardinals fans have seen from OF Randal Grichuk, he logged a 38-149/BB-SO ratio in 127 games played. Even though I was hoping to see Wisdom with the Cardinals at some point, that single ratio in my opinion, was the red light in adding him to the 40-man roster. Cardinals feel he will be picked up during the upcoming R-5 draft. At least he would be on a team's roster, and hopefully, an eventual call-up to the Majors. Defensively very solid, and overall offensively, holding his own.
MLB WINTER MEETINGS, December 10.
RULE-5 DRAFT, December 14
The Rule-5 Draft will be held at the end of the MLB Winter Meetings in Orlando FL, which begin December 10 for four days. A lot of conversation will transpire between organizations and player agents. Cardinals fans are pretty much past the Stanton Hype, even with the Cardinals making their 'an official offer' to the Marlins. They await to see what decisions will be made in early December.