Cardinals Dexter Fowler Injury Update
St. Louis Cardinals played their final game without CF Dexter Fowler. Playing without their one-two punch at the top of the line-up against the Philadelphia Phillies.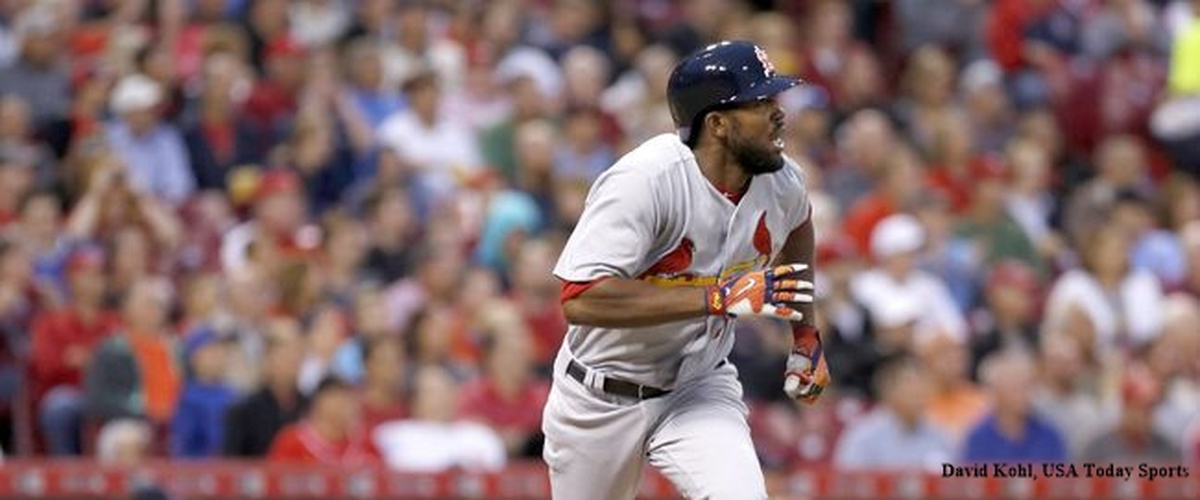 Fowler exited the second game of the series, in the tenth inning, with quad tightness. He has been placed on the Day-to-Day injury list. A blow for the Cardinals offense.
With two players going down, former Cardinals Matt Holliday and Matt Adams, two seasons ago which eventually required surgery for both, the Cardinals are keeping Fowler on the bench as precaution. He has been a very intricate piece of the line-up behind re-established lead-off Matt Carpenter.
The top-of-the-lineup duo, they have proven to be very strong, very solid for the Cardinals. Fowler, as lead-off from the beginning of the season until the switch on June 7, he held a .216 BA. Carpenter in the #3 spot was only hitting a .226 BA.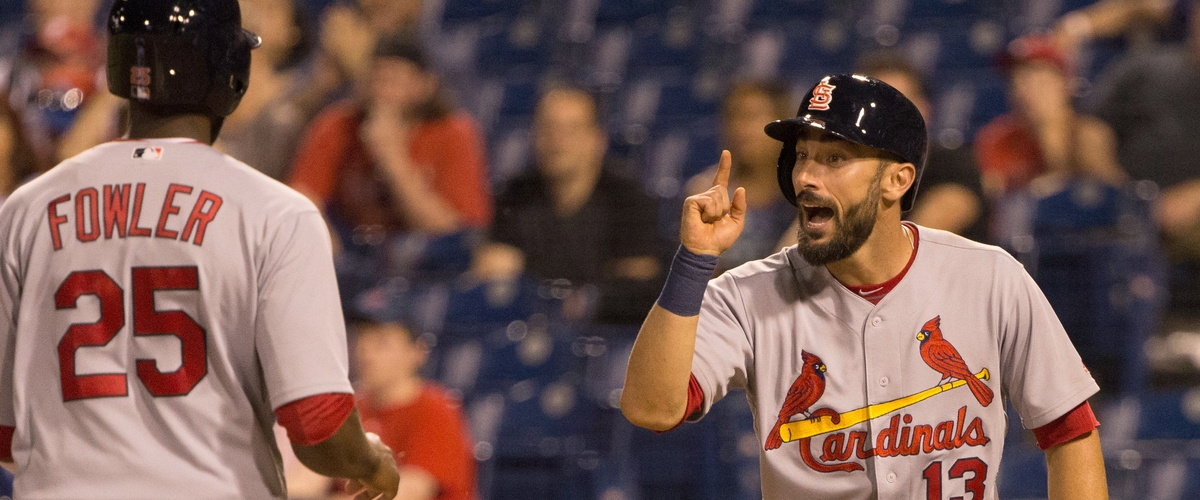 Since back in the lead-off role, Carpenter has had 46 hits and holds a .340 BA/.485 OBP/.717 SLG/1.202 OPS with 4 HR/12 RBI, drawn a 14-11/BB-SO ratio. Fowler, in the #2 spot, 15-46 AB has logged 5 HR (four in as many games played), 13 RBI/7 BB/9 SO for his now healthy .326/.415/.717/1.132 slashline. The two seem to feed off of one another with their encouragement and 'challenge' to do even better.
OF rookie Jose Martinez took Fowler's place in centerfield in the final game against the Phillies yesterday. And, Tommy Pham (.285 BA) was penciled into his line-up spot behind Carpenter.
The Cardinals won the series over the Phillies; however, were held to a 5-1 loss with only four hits by Aaron Nola in the final, regulation nine innings. Cardinals rookie Paul DeJong blazed out the one run for the Cardinals with a solo home run in Nola's eighth inning.
That laid to rest Nola's possible first shutout for his season. In his 7.1 IP, he fanned ten Cardinals batters, and only issued two walks. Cardinals Carlos Martinez was handed his sixth loss in 6 IP/2 HR/2 ER/3 Runs/2 BB/6 SO, allowed six of the seven hits by the Phillies.
The Cardinals won the first two games - 8-1/11 Innings and 7-6/10 innings, in which to Cardinals came back, in both games, in the extra inning play to get their wins. Nola and Phillies did not allow a third.
It will be doubtful that Fowler begins in their next series at home. As indicated, he will be day-to-day.
CARDINALS TRAVEL BACK TO BUSCH STADIUM
The Cardinals close their road trip 3-3 as they traveled back home to host the Pittsburgh Pirates. One of my Cardinals fan friends was so disappointed they did not get the sweep over the Phillies. However, I still contend, if the Cardinals begin to win every series, they will be in postseason contention. Sweeps are great; but, I would rather see series wins from here on out. A string of wins would be great, also, which should result in a sweep or two.
Coming home, the Cardinals did sweep the Pirates in their first series against them, April 17-19. The goal for St. Louis is at least two game wins, if not all three, beginning tonight.
NEXT UP ~ 7:15 CST FIRST PITCH
Cardinals Adam Wainwright (7-5/5.75 ERA) will face Pittsburgh Jameson Taillon (3-2/3.38 ERA).
Wainwright is 4-3/3.17 ERA against the Pirates in his last three seasons. This will be his first appearance facing them this season. He will look to erase his last start, career worst, only going 1.2 IP/9 ER allowed against the Baltimore Orioles. As much as Cardinals were looking to Wacha to go deep in his last start, only seeing 4 IP; they look to Wainwright to be on the hill for at least six innings. He is 5-1/2.88 ERA at home thus far this season. Pirates past history have slugged out a .287 BA against him - with 51-178 AB/5 HR/19 RBI/12-2B/2-3B, while drawing 10 walks, as Wainwright logged 31 SO.
Taillon, in his second season with the Pirates, is holding steady with his performances last season. In 2016, he also closed his season with a 3.38 ERA. He was 5-4 in his rookie season. The last he faced the Cardinals was September 7, 2016. He went 5 IP/2 ER/1 BB/5 SO for a no-decision in the Pirates 4-3 win. The two Cardinals that tagged him with RBI, are no longer with the Cardinals - Matt Adams and Jhonny Peralta. The rest of the team, he has held to a .231 BA/3-13 AB.
Neither the Cardinals (33-38), nor the Pirates (33-40) are burning up the standings in the NL Central; or, the MLB on the whole. So we will see if the Cardinals can, once again, begin a new series with a win and continue on a positive note. Cardinals come home with one loss. Pirates come to Busch with two consecutive losses.