Boston In-Coming To Busch Stadium, Lynn Facing E Rodriguez in Game One
The St. Louis Cardinals will be hosts to the Boston Red Sox today and Wednesday for a split series. They will travel to Fenway Park for the remaining two games, Aug 15-16.
Cardinals Lance Lynn will face Red Sox Eduardo Rodriguez.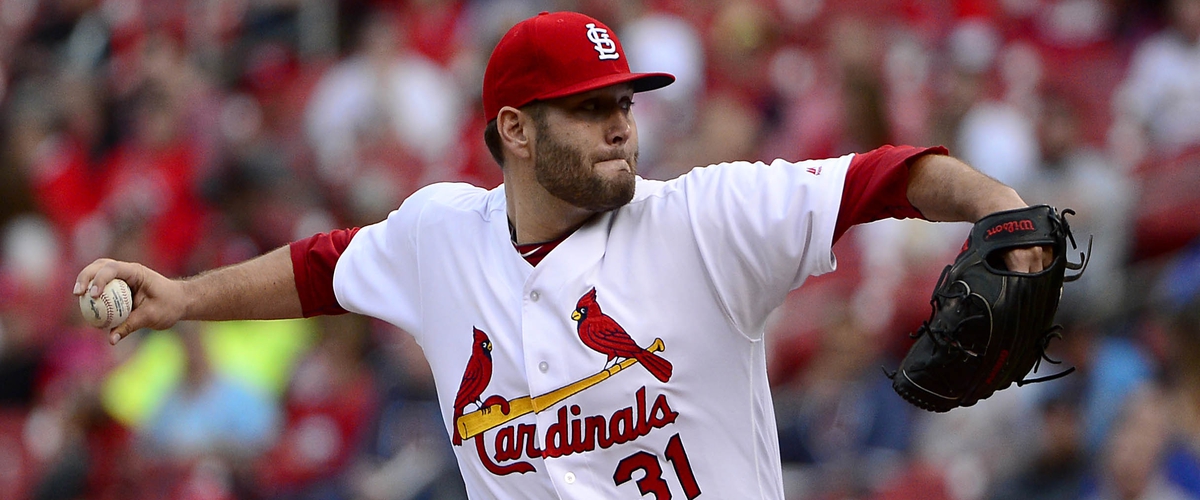 THE RETURN OF A FORMER CARDINALS
The last these two teams faced-off, after the 2013 World Series, was August 5-7, 2014. A season in which Cardinals fans; and, a couple of team members, were stunned with the announced news at mid-season.
Pitcher Joe Kelly and 1B Allen Craig had been traded to the Red Sox. And, I'm sure, just as surprising to Red Sox fans, their team was cleaning out their rotation at the non-waiver trade deadline in 2014. "Ace" Jon Lester sent to the San Francisco Giants; and, their #2 hurler John Lackey, along with minor leaguer Corey Littrell, to the Cardinals.
Both Lester and Lackey had wins in the last two games of the 2013 WS championship, handing Boston the title. But, one of Cardinals Nation's favorites, Joe "Jelly" Kelly, was gone. A Red Sox foe was now part of the Cardinals in exchange.
In that series, the Cardinals were the 2-1 series victors over Boston. The one game lost, 2-1, their former teammate was staring against them. Kelly went 7 IP/1 ER/4-BB/2 SO for a 1.29 ERA, but received a no-decision. Still, salt to the wound. Lackey did not have a start in the series against his former team.
Now, Kelly is a part of the Red Sox bullpen, not faring so well in a starting role in 2015-2016. So, Cardinals fans may just see their former pitcher in early inning relief. This season, in 19 IP, he has only given up four earned runs with ten strikeouts. He recorded no ERA in his first three games. Topped out at 3.38, April 12, but began to bring that down by the end of April. This month (0.00 ERA), he has trimmed his average down to his current 1.89 ERA. And, he has earned two wins this season.
STARTERS FOR GAME ONE ~ FIRST PITCH AT 7:15 CST
Lance Lynn (4-1/2.75 ERA) will start the first game, as he did August 5, 2014. Previous start, he went 7 IP/1 ER/2 Runs/1-BB/4 SO holding a 2.89 ERA. The one and only game he has faced the Red Sox.
He is 2-0/1.47 ERA at home only giving up 1 HR/3 ER with 14 strikeouts.
Eduardo Rodriguez (1-1/2.80 ERA), 24 years old, will make his first appearance against the Cardinals and at Busch Stadium. He was added to the Red Sox rotation in 2015. He is 1-1/3.00 ERA in his away games. 24 IP/2 HR/8 ER/9-BB while fanning 25 batters holding his opposition to a .176 BA. However, lefties have hit him with a .286; but, he has held right-handers to a .175 BA. In 2015, he was 10-6/3.85 ERA. In 2016, 3-7/4.71 ERA. This season, even though receiving five no-decisions in his seven starts, he is, by far, more solid on the hill currently. He began his season with a 7.20 in his first start, April 8.
If one goes by current ERA alone, this could be a very close match-up. So, Cardinals fans, want to make bets on our line-up facing Rodriguez?
Should be a another great game played by our Cardinals (21-15) against the Red Sox (19-18).