Cardinals Return Home With Seven Game Losing Streak. But, History States This Is Not The First, Nor Their Longest ~ LaRussa and Matheny
After the St. Louis Cardinals were handed their second series loss being swept in seven road games, they packed up to return home to host the Philadelphia Phillies. One Cardinals fan wondered, what was the longest Cardinals losing streak.
Fortunately, neither former Cardinals manager Tony LaRussa; and, current manager Mike Matheny are credited with the longest down stretch.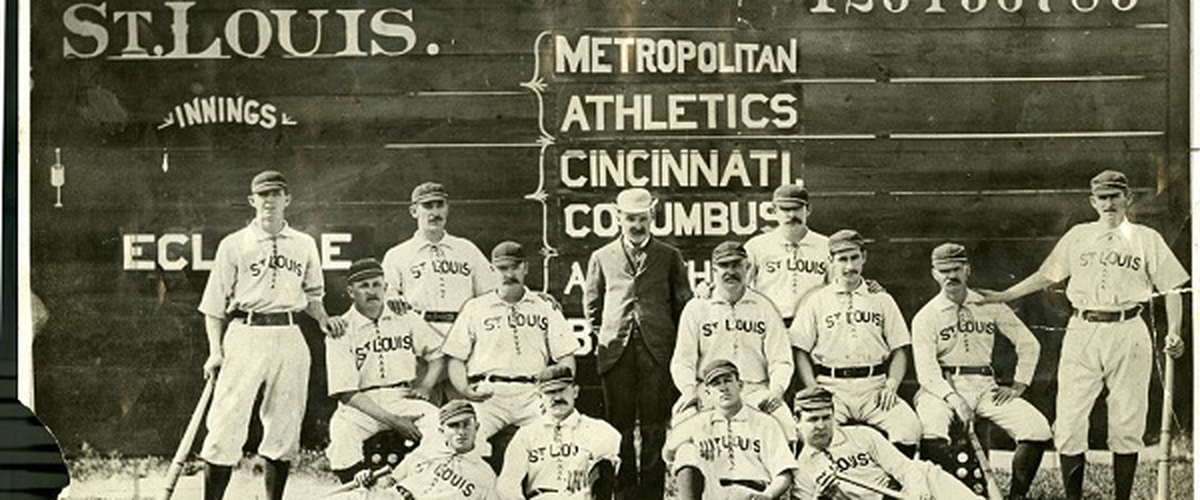 The St. Louis Browns, who eventually became the Cardinals, hold the record for most "loses in a row" in 1897 with sixteen. From September 3; and, not seeing their next win until September 27 that season. They were one of our worst teams in baseball history with a 29-102 record.
In the Cardinals 1996 (88-74) - 1997 (73-89) seasons, with playoff games included, they saw a nine game skid.
That was the the first two seasons under former manager LaRussa. However, the Cardinals did make postseason in 1996. Won the NLDS (3-0), but lost in the NLCS (4-1). It wasn't until 2000, that LaRussa's Cardinals saw postseason again. He did not see his team in the World Series until 2004, as the Boston Red Sox won with a 4-0 shutout series.
In their 2006 season, (83-78), World Series Champs, they had two eight game losing streaks - June 20-June 27; and again, July 27 - August 4. Then another lengthy skid of seven, September 20 - September 26.
The last season they had a seven game losing streak, under manager Matheny (second season), was in 2013, (97-65) July 26 - July 31. That season they made it to the World Series; but, as we know, the Red Sox (again) took the title with a 4-2 series win.
So for the Cardinals fans that are frustrated, distraught and down-right disgusted - losing streaks do happen. But, this does not mean the team can not rebound.
LARUSSA - MATHENY
And, I wanted to let the information regarding the beginning of the LaRussa era to sink in for those who compare his years with Matheny. Just seems to me, they have selective memory of his career "highlights" only.
Matheny as manager, in his first five seasons, the Cardinals have missed postseason once since he took over in 2012. Respectfully, LaRussa did earn two World Series pennants during his tenure as manager. Two World Series Titles in 15 years - let that sink in, 2 in 15. His first, 10 years after he became manager. His second followed five seasons later; and, he left on a high note.
Cardinals fans continue their campaign to fire Matheny. As I recall, it was much the same in the early LaRussa years. Save the fact we did not have social media to constantly "beat the dead horse" subject. Are they different types of managers - different demeanor's? Yes, they are. However, in my opinion, it does not make one better than the other.
Comparison of first five seasons under each ~
ST. LOUIS CARDINALS
Tony LaRussa (1996-2011): 1996 (88-74) 1st PL; 1997 (73-89) 4th PL; 1998 (83-79) 3rd PL; 1999 (75-86) 4th PL; 2000 (95-67) 1st PL.
Mike Matheny (2012 to present): 2012 (88-74) 2nd PL/Wild Card; 2013 (97-65) 1st PL (World Series Appearance); 2014 (90-72) 1st PL; 2015 (100-62) 1st PL; 2016 (86-76) 2nd PL.
Both managers have seen slumps and/or poor play by the teams through their years. However, that is part of baseball. No team to date has won 162 games in a season.
A WONG UPDATE (Cardsblog Newsletter)
In the game with the Peoria Chiefs, Kolten Wong hit a long home run in a rehab stint yesterday. [3-run homer to tie the game!] Today, he should be back with the big league club! So, he comes back ~ anyone to go back down to Memphis?