Cardinals Shutout Cubs - Molina, Carpenter Home Runs for 5-0 Win
St. Louis Cardinals Adam Wainwright facing Chicago Cubs in the final game, rubber match, of their three game series. The last Wainwright went scoreless innings against the Cubs was April 5, 2015 at Wrigley Field. The last at home, Busch Stadium, was September 28, 2013. He broke that dry spell yesterday. Even though only logging three strikeouts, he went seven innings to hold the Cubs to just four hits in Cardinals shutout.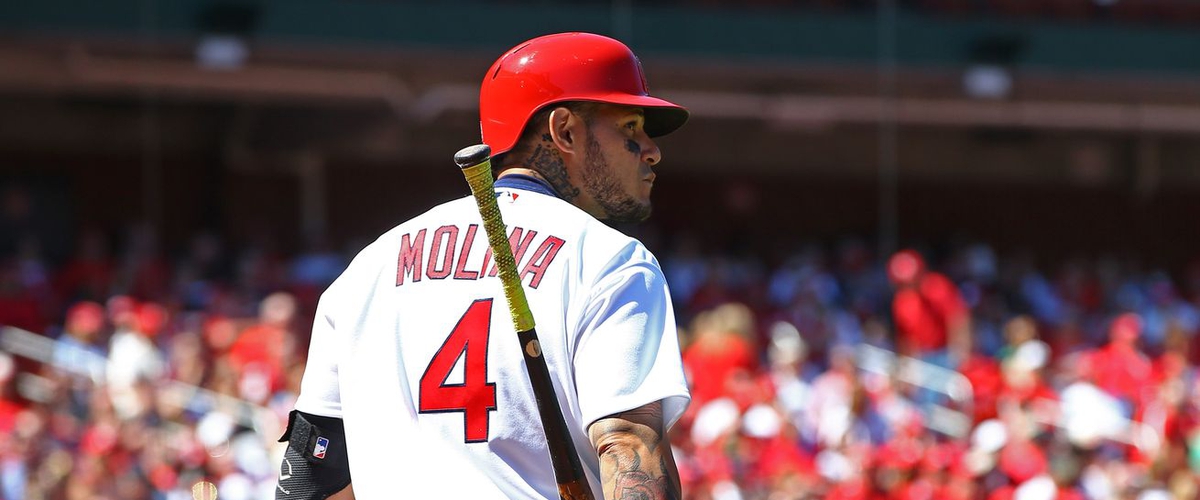 Wainwright faced Cubs Jake Arrieta. He went six innings with seven hits given up while fanning five. But, prior to yesterday, he had never allowed any earned runs to Yadier Molina or Matt Carpenter. Molina had been 5-29 at bat, Carpenter, 0-28 facing Arrieta. He had given up six home runs coming into St. Louis. The former Cy Young winner was about to see two more added to his stat.
YADIER MOLINA TWO HOME RUN GAME
In his second, one runner on, no outs, Molina comes to face him. On Arrieta's first pitch served up, Molina crunched the two-seamer out over the left wall for a two-run homer. Later in the eighth, facing Brian Duensing, he shared another. A solo-shot on a full count.
MATT CARPENTER GETS THE BEST OF BEST FRIEND ARRIETA
Both, Carpenter and Arrieta had attended TCU, played ball together; and, become life-long friends during college and after. However, baseball is business. All friendships expressed are before and after a game.
In Arrieta's third, Kolten Wong advanced to first after being hit-by-a-pitch. Pham flied out for his first out on the board. Next up, Carpenter to face him. Finally, he gets a pitch and connects for a long shot for a two-run homer out over the right-center wall breaking his drought against Arrieta.
Wainwright (3-3/5.31 ERA) and Arrieta (4-3/5.44 ERA) have both struggled in this early season. Wainwright brought on game back on-line. Arrieta continues his less than stellar pitching from the hill.
Trevor Rosenthal followed in the eighth, Kevin Siegrist was called for the ninth. Both held the Cubs hitless. Both had two strikeouts during their outing. Arrieta and Duensing, combined, gave up 12 hits to the Cardinals.
One of Wainwright's hits allowed was by Cubs prospect Ian Happ for a double. Keep an eye on this young player.
OFF-DAY FOR BOTH TEAMS
Both teams have today off. The Cardinals will host the Boston Red Sox for two games beginning Tuesday. The Cubs return to Wrigley Field to take on the Cincinnati Reds in a three game series.
FIRST UP IN GAME ONE ~ CARDINALS-RED SOX
Cardinals Lance Lynn (4-1/2.75 ERA) will face Red Sox Eduardo Rodriguez (1-1/2.80 ERA).
In Lynn's tenure against the Red Sox, he has held them to a .176 BA/1 HR/2 RBI in 6-34 at-bats. This will be E Rodriguez debut against the Cardinals.