Carlos Martinez Fans 11 In Complete 4-Hit Game for A Shutout Over Phillies
St. Louis Cardinals "Ace" Carlos Martinez finally realized a career first in yesterday's Game Two facing the Philadelphia Phillies. With 106 pitches, only giving up four hits, going nine innings. Not only a complete game; but, a shutout win handing the Phillies a 7-0 loss.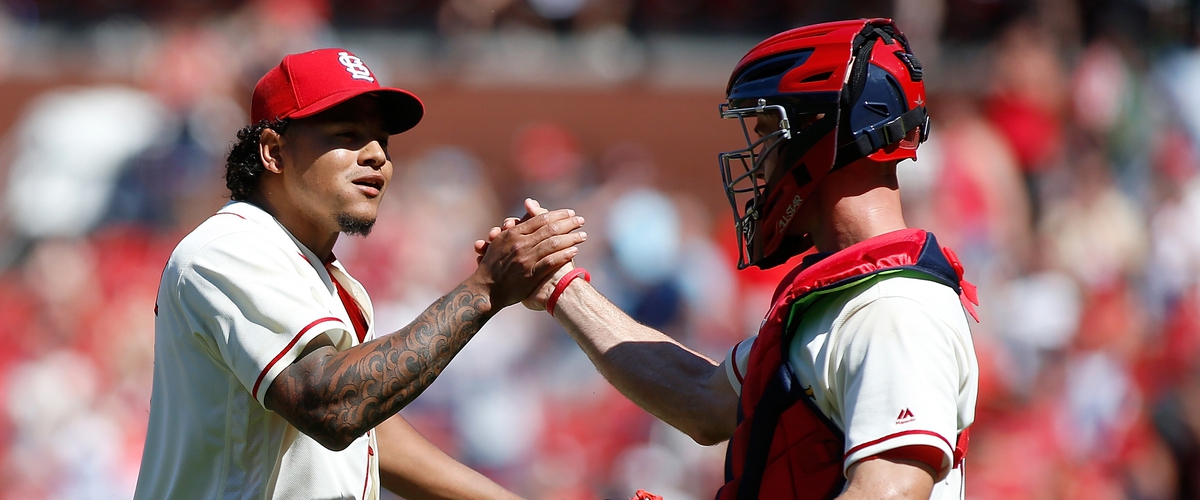 CAREER FIRST IN TREMENDOUS STAND
Thus far this season, this was his second nine inning start holding the opposition scoreless. However ~
May 20, hosting the San Francisco Giants, the Cardinals offense was held in check with no runs to support Martinez. The game that went into extra inning play. In that game, Giants Jeff Samardzija who faced C Martinez, went eight scoreless inning with the two teams in 0-0 tie at the end of the ninth. Neither strong stands received a decision. That tie was held until the 13 inning, with the Giants overcoming the Cardinals with a 3-1 win.
C Martinez' third season best was on May 31 against the Los Angeles Dodgers, going eight innings, one earned run; and, nine strikeouts in the Cardinals 2-1 win.
GAME TWO, CARDINALS OFFENSE HAD C MARTINEZ BACK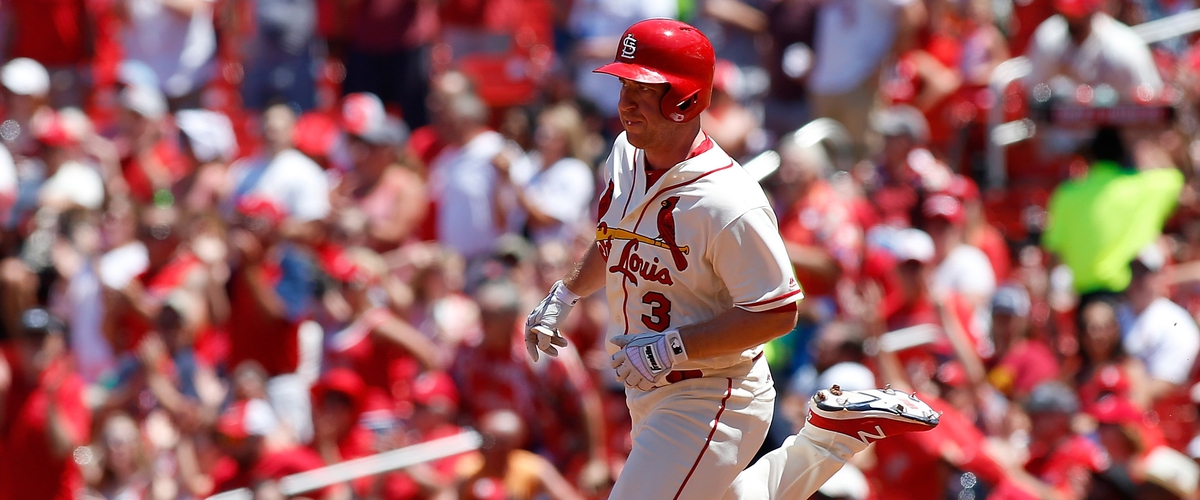 I give top offensive credit to Jedd Gyorko in yesterday's game with his 3 RBI game, in a collective effort by Cardinals hitters.
The Cardinals faced Phillies Nick Pivetta, who held them in this first three innings. That ended in his fourth inning. Gyorko slugged out the first two of his three RBI on a double deep right to open the scoring, 2-0, for the Cardinals.
Gyorko followed for his one run on a balk by Pivetta. Eric Fryer crunched out a RBI single up left-center before the fourth was closed and a Cardinals 4-0 lead.
In the seventh, facing Phillies Jeanmar Gomez, loaded the bases. Single by Kolten Wong, free pass issued to Fryer; and, C Martinez award the first bag HBP on the tip of his right finger.
He's okay, and stays in the game. No outs on the board, Matt Carpenter comes to the plate to face Gomez. Carpenter, his fourth game back as lead-off for the the Cardinals. On a 1-1 count, doubles deep for 2-RBI. Gomez is relieved by Luis Garcia, who got the first out of the inning, then issued a walk; and, Gyorko back at the plate hits a high flyer sac-fly RBI bringing in C Martinez beating out the throw to home. L Garcia would get the final out with a "K".
Between L Garcia and Carlos Martinez, no further damage by either team. Pivetta (5.52 ERA) was hand his third loss in his 5 IP/4 ER/4 BB/2 SO. C Martinez (2.95 ERA), in an almost perfect complete game, earns his fifth win.
CARDINALS 'SHAKE-UP' EQUALS MOTIVATION
Prior to the Cardinals series hosting the Phillies, Cardinals organization made coaching moves and 3B/SS Jhonny Peralta was DFA'd. Coaching replacements had not been done by the organization during the season since 2001.
However, with a very sluggish start to the season; and, a seven game losing streak on the road taking them down to fourth place in the NL Central, General Manager John Mozeliak found the need to spur reality to the team. No performance, you can and/or will be replaced. Even putting manager Mike Matheny on notice.
In my opinion, this lil' 'shake and bake' brought some motivation to the team. A realization it is time to get their game together to play smart, concentrated, disciplined baseball. Both in the field and at the plate going forward.
The Cardinals have have won the series with two wins, 3-2 and 7-0 over the Phillies. They will have their chance to seal the deal with a sweep this afternoon.
NEXT UP ~ FIRST PITCH, 1:15 CST
Cardinals Adam Wainwright (6-4/4.82 ERA) will have the start in the final game. He is 2-1/3.81 ERA in his four game starts against the Phillies in the past three seasons. At home, this season, he is 4-1/2.78 ERA in six games. In his 35.2 IP, he has given up 2 HR/11 ER with 29 strikeouts. The Phillies history facing Wainwright, a .333 BA/14-42 AB/3 HR/9 RBI.
Phillies Aaron Nola (3-3/4.28 ERA) will face Wainwright. This is his third season with the Phillies and has faced the Cardinals (May 3, 2016) for seven scoreless innings at Busch Stadium. He held Cardinals hitters to two hits. The only Cardinals to find success against Nola, is Dexter Fowler with 1 HR/1 RBI. Overall, the Cardinals, pre-Fowler, were held to a .190 BA. Not to panic, Cardinals fans. This season on the road, Nola is 2-2/3.54 ERA. In 28 IP, he has given up 2 HR/11 ER on 27 hits. He has logged 23 strikeouts. The opposition has been able to crunch out a fair-to-midland, .255 BA against him.
With what seems to be the beginning of a turn-around for the Cardinals, we will see if this new motivation follows them through Game Three for the sweep.