Fowler's Two Solo Shots To Hold A Triple 2-1 Sweep Over Pirates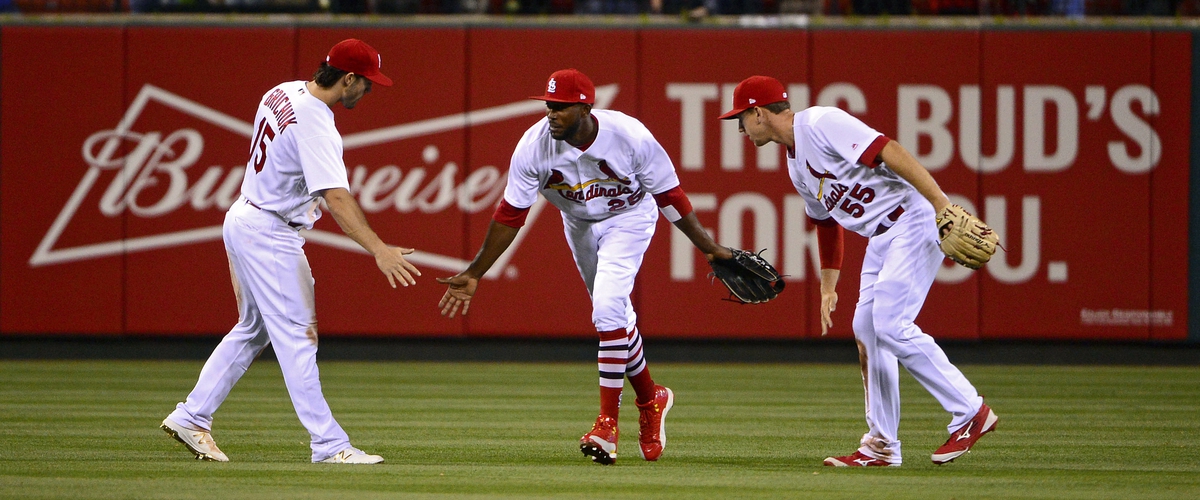 St. Louis Cardinals Dexter Fowler has brought encouragement among the team members since being signed in the offseason. He is, also, one of a few players who has had a sluggish beginning this season. Against the visiting Pittsburgh Pirates, with a minor forward adjustment at the plate, his bat came alive.
In Game Two he cranked out his first triple, to the wall, arriving at third base standing. In Game Three, he was the sole run producer for the Cardinals in their 2-1 win over the Pirates.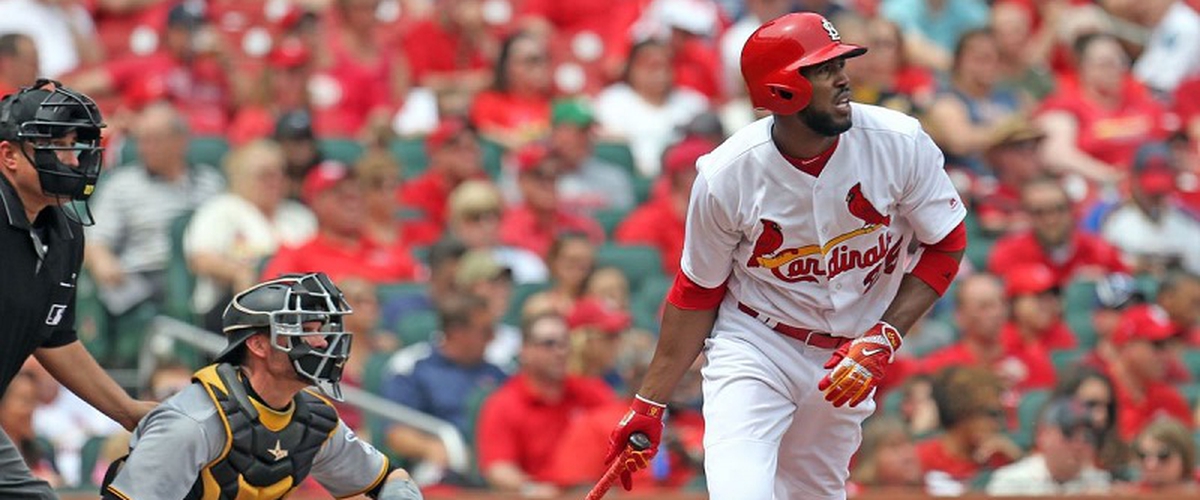 In the third, against Pirates Gerrit Cole (1-2/4.70 ERA) he slugged out his first solo home run as a Cardinals. In the fifth, he had a repeat performance adding his second long shot solo. Game Three he was 3-4 AB/2 HR/2 RBI.
It was all home runs on the board in the final game yesterday. Cardinals Michael Wacha (2-1/2.41 ERA), his one earned run allowed, was by Josh Bell, in the fourth, with his solo shot.
Wacha went 6.2 IP/1 HR/1 ER/2 BB/3 SO. Cole saw 6 IP/2 HR/2 ER/2 BB/8 SO.
Trevor Rosenthal, who got the nod for the ninth, earned his first save since June 21, 2016. He had been replaced as closer last season by Seung-Hwan Oh. Question now is, will he earn his way back into the Cardinals closing role this season?
Yesterday, he allowed no earned runs with his one strikeout to earn the save and hand Wacha a win.
STARS ALIGNED FOR THE CARDINALS DESTINY THIS SERIES?
A surprising 'record' in this series in that all three games ended in a 2-1 score to the Cardinals favor in their sweep and their first series win this season. The Pirates, started off their season being swept, had their first series win with a sweep. Then they were swept again, followed by sweeping the Chicago Cubs. And, this series - back to being swept. I don't know if this is a record for the team to begin their season; but, have a feeling it is a first.
Reported Pirates Starlin Marte will be out 80 games, suspended for PED use. Many may say it was because of his absence the Cardinals won. I, for one, don't believe so. Cardinals pitching was exemplary in the three games and held the Pirates to 3 runs (21 hits) by solid defense.
The Pirates will miss his strength in the line-up, for sure. Excellent player. However, I feel they will overcome the adversity. The hard part will be should they make it into postseason. Marte will be ineligible to play. As this is sad news for team and the city of Pittsburgh, he will lose some income because of it; but, his contract remains intact. He will be back for the second half of the season. Will he be able to put this situation behind him and return as the strong piece of the Pirates team?
CARDINALS TRAVEL TO MILWAUKEE FOR A FOUR GAME SERIES
The Cardinals packed their gear and headed north to face the Brewers. Tonight's game will be Carlos Martinez (0-2/3.57 ERA/24 SO) facing Zach Davies (0-2/8.79 ERA/11 SO). C Martinez, in his three starts, has given up 1 HR/7 ER/9 Runs/1.42 WHIP. Davies, also three starts, 2 HR/14 ER/2.02 WHIP.
First pitch will be at 7:10 CST