Leake Had No Hold On Thames; Or, The Rain In 7-6 Cardinals Loss
St. Louis Cardinals Mike Leake, among the top five National League starters, was not on his game last night. He was unable to hold a slumping Eric Thames at the plate. Nor, was he able to hold off the rain that caused two delays which halted play just shy of two hours. Hosting the Brewers, Game Three, Thames was his nemesis.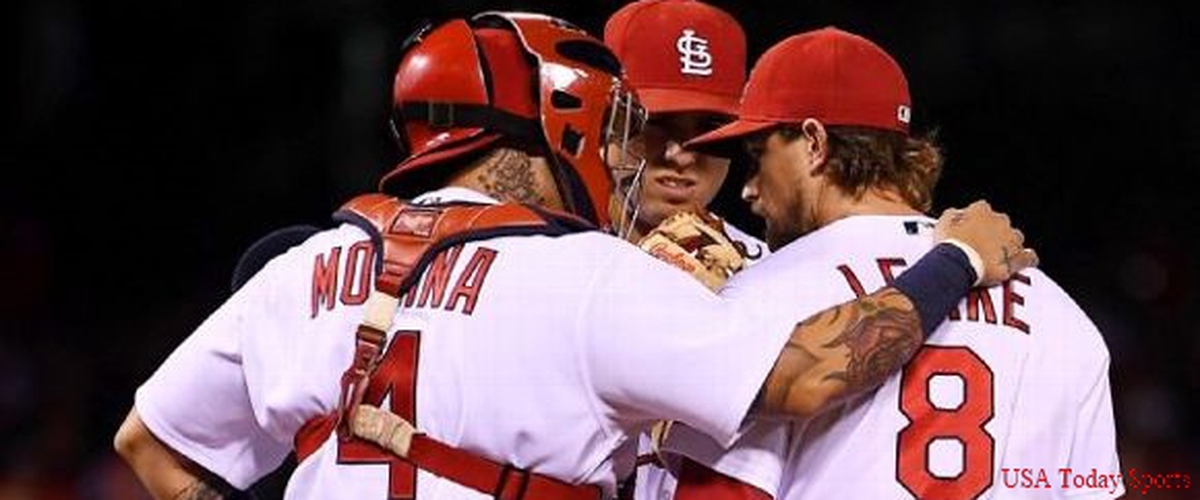 Thames ended a 1-15 skid with a two-run homer and a RBI double in Leake's first two innings. By the end of his second inning pitched, the Brewers held a 6-0 lead. However, the Cardinals, facing Matt Garza did not back away.
Garza returning from a short stint on the DL, saw the Brewers lead cut down to two before he closed his second inning.
With one out on the board facing his first hitter in his second, Yadier Molina and Aledmys Diaz connected for singles, two runners on. Rookie Jose Martinez to face Garza for the first time. He cranks out a 2-RBI triple, cutting into the Brewers lead, to open the Cardinals scoring.
Kolten Wong followed with a RBI double, shaving the lead in half. Garza got his first strikeout of his stand, off Leake swinging, to give him two outs on the board. Matt Carpenter cranks out a RBI double for the Cardinals four run inning.
Both starters settled in with no further damage allowed. But, that healthy Brewers 6-0 lead, now sat at 6-4 until the seventh inning.
Kevin Seigrist followed Leake's sixth and final inning. He had two strikeouts for his one inning pitched. However, with two outs, one of two hits allowed, Hernan Perez connects for a RBI single to extend the lead by three. Carlos Torres was up and held the Cardinals scoreless in the seventh as the first rain delay was imposed by Mother Nature. Which she returned in the eighth.
Prior to the second delay, Diaz socks out a two-out two-hole shot to bring the Cardinals within one run before the second dictated "break" in the game.
When the ninth finally resumed, Brett Cecil (yes, Cardinals Brett Cecil) and Corey Knebel stayed the course in solid innings pitched. No runs, earned or otherwise, by either. Knebel earned his tenth save, Garza his third win this season. Leake, was handed his sixth loss.
The last Leake had given up six earned runs in a game was July 29, 2016. Yes, with this outing, he has dropped to the 'Ten Spot' on the MLB top starters list. However, that does not mean he won't be able to work his way back into contention for the Cy Young Award.
Even though, getting hammered in his first two innings did not help his June numbers. For his three starts this month, 17.2 IP/3 HR/13 ER/5 BB/13 SO for a 6.62 ERA, which has earned him his three straight losses in June.
What I do like to see this season is that three of the Cardinals, including Mike Leake, are in the top ten NL starters. As of this morning, #4 - Lance Lynn (2.69 ERA), #8 - Carlos Martinez (2.95 ERA); then, Leake holding at #10. This time of the season, in my opinion, compared to our starters performances last season. This is exciting. Now, for our bullpen to begin to improve their collective 4.6++ ERA would be great.
Cardinals offense is beginning to ignite. However, there is still room for improvement, work is still to be done. I don't like to see losses. However, I do believe in "a good loss"; and, I feel, last night's was a good loss. Cardinals defense and offense did not give up behind Leake's rough start.
Had Mother Nature decided not to return late in the eighth, the Cardinals may have kept their momentum going to overcome the Brewers. But ~ is what it was.
Now, their final game to close their four game series. Brewers 2 - Cardinals 1, and St. Louis look to split the series tonight.
FIRST PITCH, 6:15 CST ... NEXT UP.
Cardinals Michael Wacha (3-3/4.50 ERA) will face Brewers Zach Davies (7-3/4.74 ERA) in the this last showdown. The big difference between the two - Davies has had run support, Wacha has not.