One Of The Regular Season's Best Series May Be Preparing For An ALCS Return
The Cleveland Indians and Toronto Blue Jays are each one win away from advancing to the ALCS, and it has both fanbases gearing up for a rematch of one of the regular season's best matchups. Cleveland barely edged out Toronto in the season series (4-3), but each and every game already had a playoff type atmosphere. Not only were the wins against Toronto some of the biggest wins of the year, several of the Indians biggest moments took place against the Jays. On July first, Cleveland extended their 13 game winning streak in a game that took 19 innings; July second, Toronto stopped the winning streak at 14 with a 9-6 win. On August 19th, Cleveland found themselves down 2-1 in the bottom of the ninth and responded with a game tying homerun off the bat of Jose Ramirez and a walk-off inside the park homerun from Tyler Naquin. Two days after the Naquin walkoff, Ramirez struck again with an 8th inning go ahead 2-run homerun to secure a 3-2 win. Postseason baseball is an entirely new ballgame, and each team still has one more game to win, but the baseball gods may just be giving us the greatest ALCS we've seen in a long time. 
Led by Marco Estrada, the Blue Jays pitching staff is shocking baseball in the postseason
Tim Heitman-USA TODAY Sports
Many believed that Toronto's downfall in October would be their lack of pitching, but they had something to say about that. Marcus Stroman and the Jays bullpen held the Baltimore Orioles to just two runs in an eleven inning Wild Card game matchup, which has been followed up by Marco Estrada, JA Happ, and more bullpen arms holding Texas to four runs over 18 ALDS innings. Neither of these offenses are easy to face, yet Toronto has used their under the radar arms to dominate both of them. The Blue Jays offense was never doubted, and they have responded with an MLB high 20 postseason runs.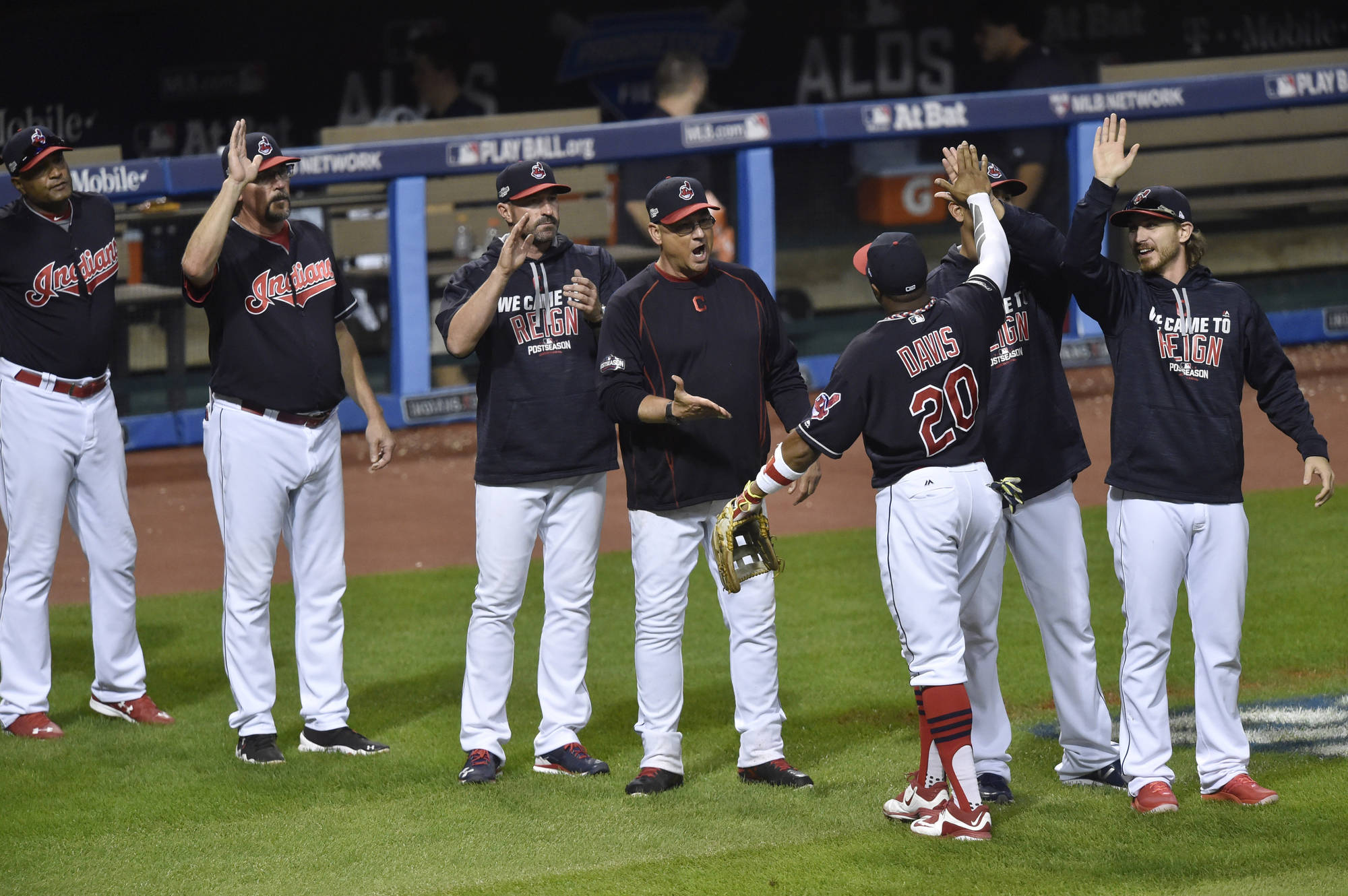 The Cleveland Indians have stepped into an incredibly difficult series with the seasoned Boston Red Sox and have entirely been unfazed by it

David Richard-USA TODAY Sports

Nobody thought Cleveland would head to Boston with a 2-0 ALDS lead, except Cleveland. In game one, Cleveland used a three HR inning, and 4 1/3 IP of one run ball from their bullpen. Game two was all Cleveland, as they tagged David Price five earned runs in just 3.1 innings, and pitched a shutout behind Corey Kluber and the bullpen. Indians pitching has now allowed just 4 runs across 18 postseason innings, and their offense has scored 11. 

Related articles - 

[Everything Baseball :: Cleveland vs. Boston ALDS Preview - As Game One Goes So Goes The Series][Everything Baseball :: Playoff Predictions and Players To Watch On Each Division Winner]
---