The New York Mets close in on the most unlikely postseason berth of 2016
The New York Mets had some of the highest expectations of any MLB team in 2016, due to their young, and incredibly talented starting rotation. As we begin the final week of the regular season, things have not gone anywhere close to plan for the Mets, yet they still are 1.0 game up for the number one Wild Card spot. The rotation has faltered, and in fact, they currently have four big name starters on the disabled list. How have the Mets done it? How can a team lose almost their entire rotation and still survive?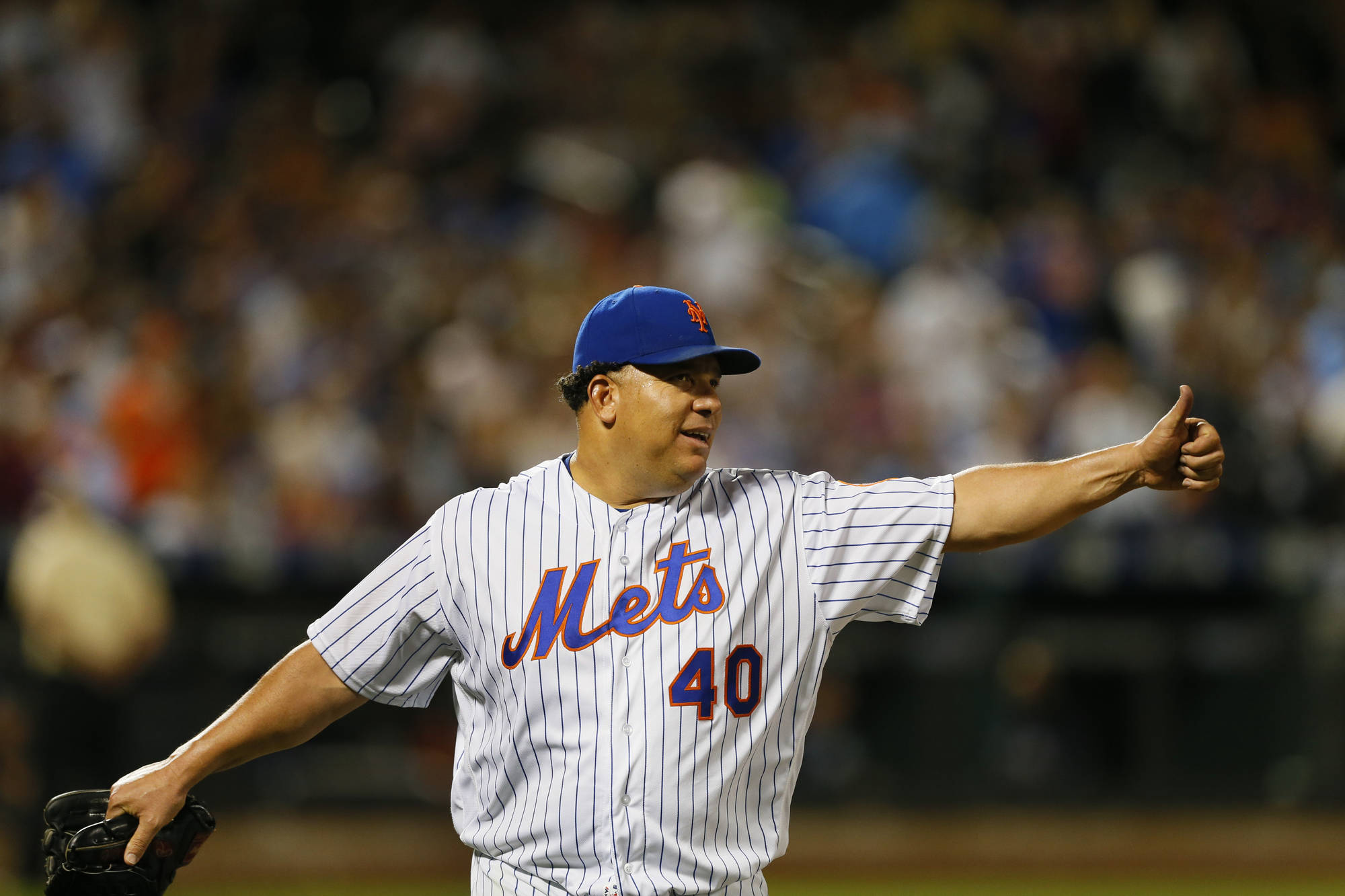 43 year old Bartolo Colon, among several other young pitchers, have stepped in to fill the gaping holes in the Mets rotation
Noah K. Murray-USA TODAY Sports
The Mets current rotation -
1 Noah Syndergaard - 13-9, 2.63 ERA (30 games, 29 starts)
2 Bartolo Colon - 14-7, 3.12 ERA (32 games, 31 starts)
3 Seth Lugo - 4-2, 2.61 ERA (16 games, 7 starts)
4 Robert Gsellman - 3-2, 2.56 ERA (7 games, 6 starts)
5 Gabriel Ynoa - 1-0, 9.00 ERA (8 games, 2 starts)
The Mets disabled pitchers
Jacob deGrom - 7-8, 3.04 ERA, 24 games, 24 starts, out for the season
Matt Harvey - 4-10, 4.86 ERA, 17 games, 17 starts, out for the season
Steven Matz - 9-8, 3.40 ERA, 22 games, 22 starts, return is possible
Zack Wheeler - Has not pitched since 2014, 2017 return is possible
The Mets have now used a total of twelve starters in 2016, and it defies all odds that they are still in the mix. New York's front office has built this team around pitching, and this season has proven how deep they are. No other team in all of baseball could have overcome this much damage to their rotation.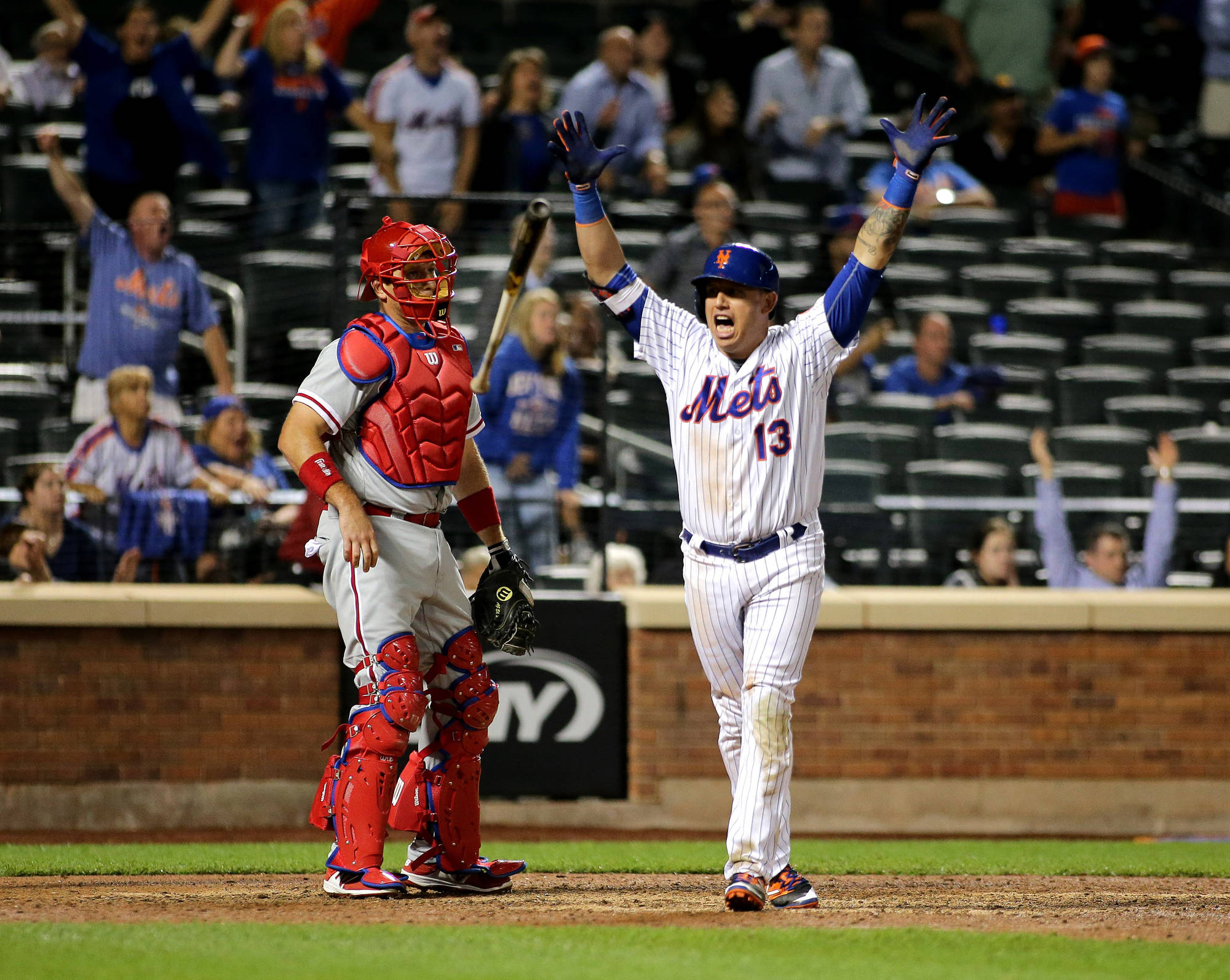 Several veterans have had tremendous rebound seasons for the Mets, which has carried them in a huge way
Andy Marlin-USA TODAY Sports
When looking for the NL Comeback Player of the Year, look no further than the New York Mets. New York has an overwhelming surplus of veteran players who have tremendous, and unexpected seasons, leading them towards their second straight playoff spot.
Asdrubal Cabrera - While everybody still respected Asdrubal was a decent shortstop, nobody expected what he has done in 2016. Cabrera was coming off what some people considered to be a bounceback year (.265, 15 HR, 58 RBI, 28 2B), and nobody expected him to top or even match that. What has Cabrera done in 2016? Asdrubal has a career high .818 OPS, to go along with a .281 average, 23 homeruns, 29 doubles, and 59 runs batted in.
Jose Reyes - Yesteryears star shortstop Jose Reyes had not been the same since being traded from the Mets following the 2011 season, so who would think he would return to form when he came back to the Mets in 2016? New York signed Reyes on a minor league pact (He had been cut by the Rockies while serving a domestic violence suspension), and called him up after 22 games in the minor leagues. Since the callup, Reyes has hit .265 with 8 HR, 22 RBI, 9 SB, and 11 2B in just 55 games.
James Loney - After Lucas Duda was placed on the DL in May, the Mets found themselves without a first baseman. Coincidentally, veteran James Loney had found himself without a job, following a release by the Rays and 43 games at the AAA level for the Padres. The Mets decided to take a chance on the first baseman, and pulled the trigger on a the low risk deal to acquire him. While Loney has not put up overly gaudy numbers, he certainly has not disappointed. Loney is hitting .263 with 7 HR, 30 RBI, and 16 doubles.
Neil Walker - Second baseman Neil Walker was still considered to be a pretty solid player, but his value somehow seemed to have dropped from what it once was. The Pittsburgh Pirates traded him to New York during the offseason and barely got anything in return, despite the fact that he was coming off of a .269/ 32 2B/ 16 HR/ 71 RBI season. Walker made an immediate impact for New York, belting nine long balls in April. Walker has since joined the list of players who are out for the year, but not before hitting .282 with 23 HR.
Addison Reed - One of the key components of any good team is a strong bullpen, and Addison Reed has been the unlikely factor in the Mets 'pen. While Reed has saved as many as 40 games (2013), he really never was that good of a pitcher until he was moved to New York. Reed posted a 1.17 ERA in 17 games with the Mets last year, and has gone 4-2 with a 2.08 ERA in 2016 (career high 76 games).
The Mets have never been in the playoffs two straight seasons, and even though their season has gone far from planned, they may just make some club history. The last week of the season could dramatically change everything, but lucky for New York, the only contending team they play is Miami (still 4.5 games out of the second Wild Card spot).
---