2017 Fantasy Football: Running Back Rankings
Running back is always a tough position to draft in fantasy because of the volatility of production and injuries. Just because a running back is being drafted in the first round, doesn't mean he will return that value. In fact, many experts firmly believe that running backs should not be drafted until the later rounds of the draft. This allows fantasy players to load of wide receivers, and address Quarterback and tight end earlier than other owners. Just look at the top ten running backs for this season, only six of my top ten ranked running backs went in the first rounds of drafts last season. That doesn't even necessarily mean that provided top 30 pick value, but that at their ceiling that is the value they should produce this season.
Now even amidst the strategies of waiting on running backs, I feel we have to continue to draft running backs highly. There are only a few running backs who are considered true bell cow backs, and they provide great fantasy value. Last season, the best wide receivers went first overall in drafts, but the outstanding production from Le'Veon Bell, David Johnson, and Ezekiel Elliott has shot them up to the top of draft boards. Because there are so few bell cow backs in the league, they are all being drafted in the first two or three rounds. Even though the position is the riskiest in fantasy, missing out on this kind of production can badly hurt your fantasy season because of the number of running back committees in the league.
Now with all this analysis out of the way, below are my running back rankings standard and ppr scoring.
Top 50 Running Backs for 2017 (Standard Scoring)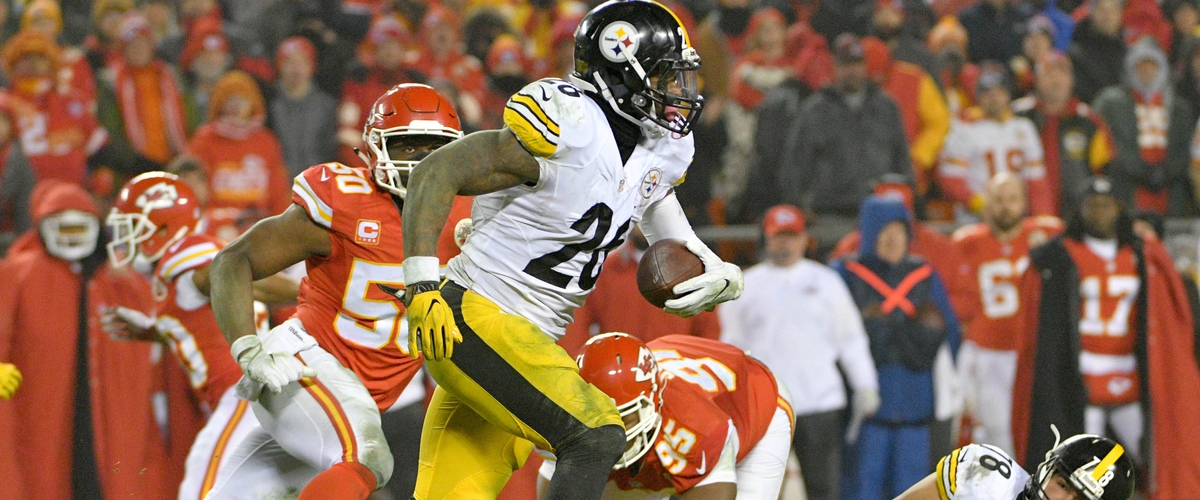 Le'Veon Bell, Pittsburgh Steelers
David Johnson, Arizona Cardinals
Ezekiel Elliott, Dallas Cowboys
LeSean McCoy, Buffalo Bills
Devonta Freeman, Atlanta Falcons
Melvin Gordon, Los Angeles Chargers
Jay Ajayi, Miami Dolphins
Jordan Howard, Chicago Bears
DeMarco Murray, Tennessee Titans
Todd Gurley, Los Angeles Rams
Marshawn Lynch, Oakland Raiders
Lamar Miller, Houston Texans
Leonard Fournette, Jacksonville Jaguars
Isaiah Crowell, Cleveland Browns
Carlos Hyde, San Francisco 49ers
Mark Ingram, New Orleans Saints
Christian McCaffrey, Carolina Panthers
Joe Mixon, Cincinnati Bengals
Mike Gillislee, New England Patriots
Ty Montgomery, Green Bay Packers
Spencer Ware, Kansas City Chiefs
Dalvin Cook, Minnesota Vikings
LeGarrette Blount, Philadelphia Eagles
Robert Kelley, Washington Redskins
Frank Gore, Indianapolis Colts
Eddie Lacy, Seattle Seahawks
Doug Martin, Tampa Bay Buccaneers
C.J. Anderson, Denver Broncos
Bilal Powell, New York Jets
Ameer Abdullah, Detroit Lions
Tevin Coleman, Atlanta Falcons
Paul Perkins, New York Giants
Adrian Peterson, New Orleans Saints
Kenneth Dixon, Baltimore Ravens
James White, New England Patriots
Theo Riddick, Detroit Lions
Danny Woodhead, Baltimore Ravens
Jacquizz Rodgers, Tampa Bay Buccaneers
Darren Sproles, Philadelphia Eagles
Kareem Hunt, Kansas City Chiefs
Jalen Richard, Oakland Raiders
Matt Forte, New York Jets
Giovani Bernard, Cincinnati Bengals
Jeremy Hill, Cincinnati Bengals
Samaje Perine, Washington Redskins
Thomas Rawls, Seattle Seahawks
Jonathan Stewart, Carolina Panthers
Derrick Henry, Tennessee Titans
Latavius Murray, Minnesota Vikings
Terrance West, Baltimore Ravens
Top 50 Running Backs for 2017 (PPR Scoring)
Le'Veon Bell, Pittsburgh Steelers
David Johnson, Arizona Cardinals
Ezekiel Elliott, Dallas Cowboys
LeSean McCoy, Buffalo Bills
Devonta Freeman, Atlanta Falcons
Melvin Gordon, Los Angeles Chargers
DeMarco Murray, Tennessee Titans
Jordan Howard, Chicago Bears
Jay Ajayi, Miami Dolphins
Todd Gurley, Los Angeles Rams
Lamar Miller, Houston Texans
Marshawn Lynch, Oakland Raiders
Leonard Fournette, Jacksonville Jaguars
Isaiah Crowell, Cleveland Browns
Christian McCaffrey, Carolina Panthers
Carlos Hyde, San Francisco 49ers
Mark Ingram, New Orleans Saints
Ty Montgomery, Green Bay Packers
Spencer Ware, Kansas City Chiefs
Dalvin Cook, Minnesota Vikings
Bilal Powell, New York Jets
Danny Woodhead, Baltimore Ravens
Joe Mixon, Cincinnati Bengals
Ameer Abdullah, Detroit Lions
Theo Riddick, Detroit Lions
Frank Gore, Indianapolis Colts
Tevin Coleman, Atlanta Falcons
Paul Perkins, New York Giants
C.J. Anderson, Denver Broncos
Eddie Lacy, Seattle Seahawks
Mike Gillislee, New England Patriots
Robert Kelley, Washington Redskins
Duke Johnson Jr., Cleveland Browns
Doug Martin, Tampa Bay Buccaneers
Darren Sproles, Philadelphia Eagles
James White, New England Patriots
LeGarrette Blount, Philadelphia Eagles
Jalen Richard, Oakland Raiders
Giovani Bernard, Cincinnati Bengals
C.J. Prosise, Seattle Seahawks
Kenneth Dixon, Baltimore Ravens
Adrian Peterson, New Orleans Saints
Chris Thompson, Washington Redskins
Jacquizz Rodgers, Tampa Bay Buccaneers
Kareem Hunt, Kansas City Chiefs
Samaje Perine, Washington Redskins
Derrick Henry, Tennessee Titans
Matt Forte, New York Jets
Rex Burkhead, New England Patriots
Shane Vereen, New York Giants