Tough Decisions Have to Be Made, But Was it the Right One?
HALIFAX, NS - On March 10th, 2020, Mooseheads goalie Alexis Gravel would take to the crease in Charlottetown for his final start as a Halifax Moosehead, likely the final of his Major Junior career, as he was expected to report to an affiliate of the Chicago Blackhawks. It was a rough season for Gravel and the Halifax team, finishing the season at an awful 20-38-5. This was to be expected, just one season out of a Memorial Cup final.
Despite the porous season for Halifax, Gravel held on. Seeing one by one his teammates shipped away to begin a rebuild, Gravel held on. He could've given up, but he stayed and gave it his all, day after day. Gravel stopped 47 of 51 shots that final game in Charlottetown, in a 7-4 Halifax win. It was a deserving way to go out for Gravel, who came just one game shy of winning the ultimate CHL prize in 2019, and put his all into the franchise during his time in Halifax.
In steps Cole McLaren. McLaren, finally ready to be the starter after years of work, his moment had finally come. Gravel, as expected, declared he was looking at pro options and would not be reporting to the team. This set the stage for all of the hard work to pay off for Cole McLaren.
McLaren had proven himself for the past several seasons as a solid backup netminder for the Herd. From a small town in the Annapolis Valley, Cole was ready to lead one of junior hockey's premier franchises and do what it takes to finally get the well-deserved starting role. This was it, all of the work had paid off, after a solid training camp, and Gravel seemingly going pro, it was finally Coles time.
After a struggle to start the season, posting a 2-5 record with a 4.39 GAA and a .882 SV%, partly due to the lack of defence Halifax has, rookie netminder Brady James would step in for a few games to let McLaren rest. Then in steps Alexis Gravel, announcing he plans to return to the Mooseheads, after failing to find pro options.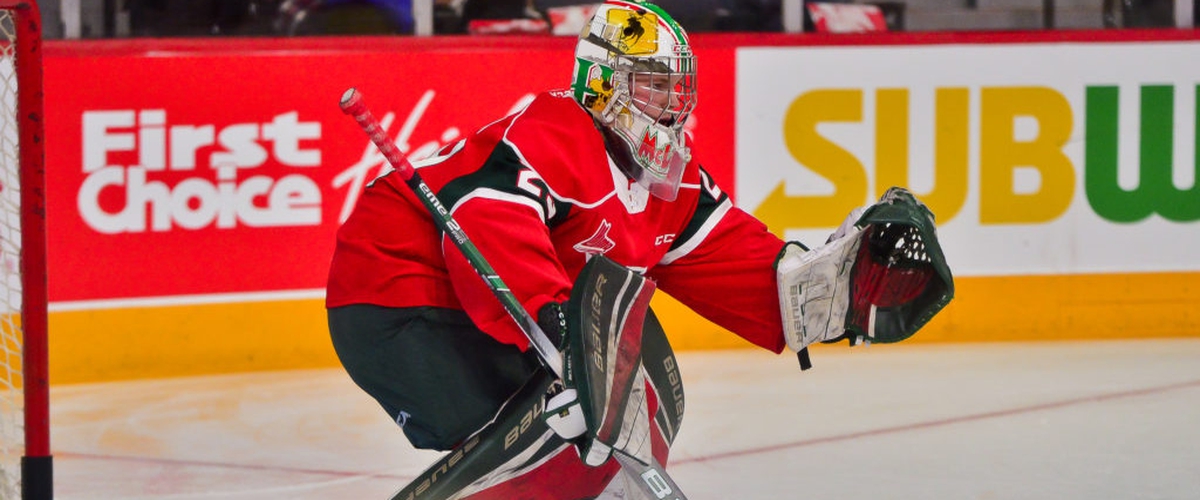 There's no way they would cut Cole McLaren, the guy who showed up to camp and gave it his all, is there? There's no way they would take the goalie who never reported, and wanted to find another option, is there? There can't be, there's no way, so I thought.
Cole McLaren, the guy who put his heart and soul into the Halifax franchise, was benched for his last 3 weeks by the team he worked so hard for. After three seasons of dedication, Halifax started McLaren just twice since October 17th. After Gravel said he was planning on a return, McLaren wasn't even given a chance to prove he belonged. Halifax just left McLaren to sit on the bench and wonder where he went so wrong. After all of these years, he was even sat on recent back to backs.
After 3 seasons, Cole just sat and watched his career go down the drain. Everything he worked for, gone. Not even a chance to start what the front office knew would be his last chance to start. After a bad start to the season, he was never given a chance to rebound, as they knew if he did the decision to let him go would have needed more justifying. Instead, McLaren will leave wondering, what if?
The guy who put everything he had, and showed up ready to go, in a pandemic, away from family, when he could've reported to his home town Valley Wildcats, is the guy whose career ended. Alexis Gravel has also put lots into this team but quit on them for pro options, meanwhile, Cole wanted to stay, he wanted to win, with his team. Even despite holding on during last season, Alexis was the wrong choice. Cole deserved a better send-off from the team he loved.
Written by: Austin DeBay
---