Sens Hope to Keep Their Season Alive, Pens Look to Advance to Second Straight Final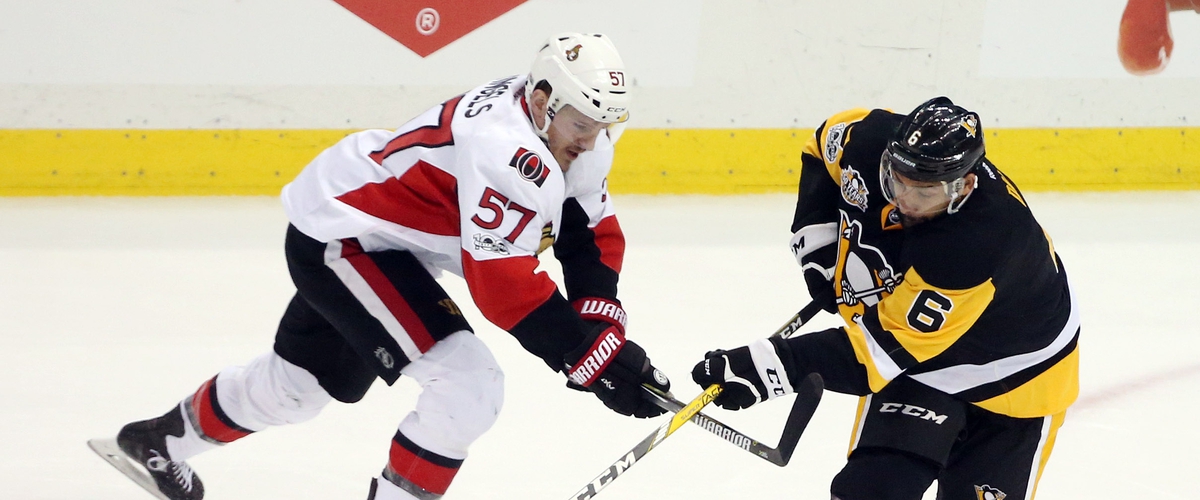 OTTAWA ON - Its do or die time for the Ottawa Senators (10-7) in game 6 of the Eastern Conference finals. On the other side its a shot for the Pittsburgh Penguins (11-6) to punch their second straight ticket to the Stanley Cup finals.
In what has been a wild series featuring a goal tending change for the Penguins, blowouts by each team, and good hockey for the fans and players.
Games 1 and 2 in Pittsburgh ended with a 1-1 series split before things shifted to Ottawa for games 3 and 4. This time the series came out in a 2-2 deadlock. In the most recent game Pittsburgh walked all over Ottawa at home, in route to a 7-0 shutout victory to give them the current 3-2 series lead.
Things have been looking nothing but good for the Penguins since making the tough decision to start the young Matt Murray over the veteran Marc-Andre Fleury. Murray has been stellar so far in 2 starts as he is 2-0 with a 1.00 GAA and a shutout.
Ottawa on the other hand has seen many ups and downs from their goaltender, Craig Anderson, he allowed 4 goals in the first period in game 5 in Pittsburgh.
The Sens will look to defend home ice to keep their Stanley Cup hopes alive. If they lose it'll be time to being the off season on the greens of the golf course.
If Pittsburgh wins they will move on to take on the already crowned Western Conference Champions, the Nashville Predators.
Keys to the game:
Ottawa needs to get the first goal and keep the crowd involved in the game, also winning the faceoff battle and firing everything they can on Matt Murray. For Pittsburgh they need to get the loud Ottawa crowd of the game early and come out of the gate strong to put the Senators on their heels.
Starting line ups:
Visitors, Pittsburgh Penguins
LW Chris Kunitz-C Sidney Crosby-RW Jake Guentzel
LD Matt Dumoulin-RD Ron Hainsey
G Matt Murray
Home, Ottawa Senators
LW Zack Smith-C Jean-Gabriel Pageau-RW Mark Stone
LD Mark Methot-RD Erik Karlsson
G Craig Anderson