Sharks Pound Oilers, Even Series 2-2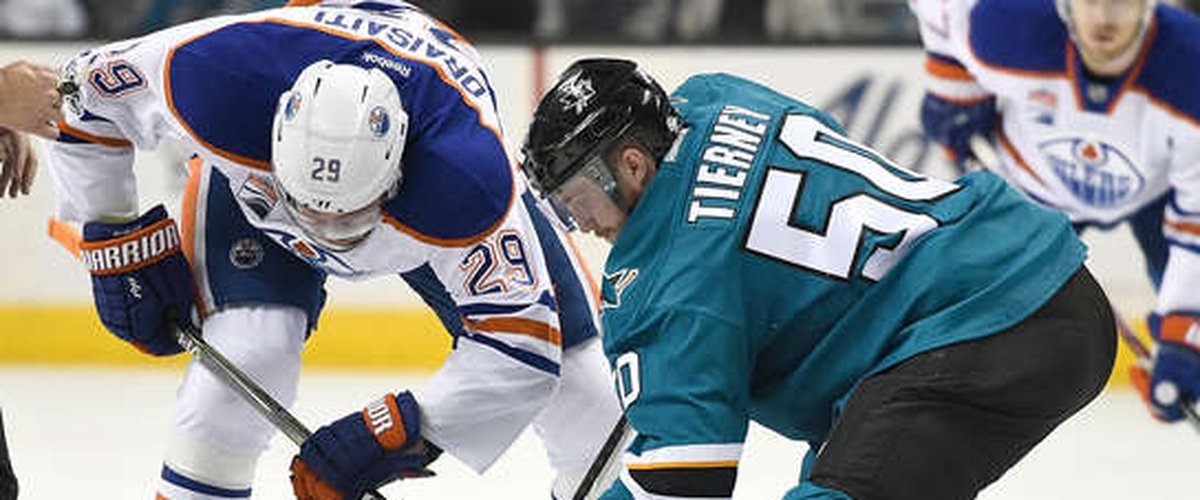 (Photo by Thearon W. Henderson/Getty Images)
SAN JOSE, CA - In absolutely dominating fashion, the San Jose Sharks (2-2) evened their first round series with the Edmonton Oliers (2-2) Tuesday night.
Things began to fall quickly for the Oilers as Joe Pavelski would score his first of the playoffs just 15 seconds into the game. Logan Couture (PP) would add to the lead at 11:02 with his first of the playoffs.
In the second frame, things kept clicking for San Jose as Patrick Marleau (PP) would net his first of the playoffs just 2:02 into the period. Marcus Sorensen would be the fourth Shark to score his first of the playoffs at the 9:46 mark to make it 4-0. Couture would add his second of the night at the 12:52 mark of the second period to make it 5-0 San Jose, and lead to Oilers goalie Cam Talbot being replaced with Laurent Brossoit. Joe Pavelski (PP) would round out the scoring in the period at 16:46 with his second of the night.
In the third David Schlemko would put the Sharks fourth power-play goal of the night in the net to make it 7-0 and round out the scoring.
Oliers forward, Leon Draisaitl, was ejected from the game in the second period after delivering a spear between the wickeds to Chris Tierney.
Martin Jones stopped all 23 shots he faced for his first shutout of the playoffs while Talbot and Brossoit would stop just 25 of 32 shots in the losing effort.
Edmonton, who entered the game with a 2-1 series lead, found themselves in a lot of penalty trouble and the Sharks made them pay going 4-8 on the man advantage. The Oilers were 0-4.
The series will head back to Edmonton Thursday night as the Oilers will look to regroup at home, while San Jose will look to continue piling on the goals.
Game time for game 5 will be 10:30 EST, the series is tied 2-2.