Top 5 Fantasy Kickers going into the 2019-20 NFL season
Some NFL kickers can last anywhere from 1 to 20+ years in the NFL. These are my Top 5 Fantasy Kickers going into the 2019-20 season.
1. Robbie Gould
Last season The 49ers had a disappointing record going 3 - 13 after losing Jimmy Garoppolo to an injury which kept him out for the remainder of the season. The 49ers will be good at making it to the red zone, but they only have a few red zone players, including George Kittle. This leaves Gould to finish the drive with another three points you can add to your fantasy league. Robbie Gould was the most efficient kicker in the league, having a 97.1 percentage of field goals made. This season will be no different since he has been a consistent kicker for many years and is respected among the NFL now. Gould made 33 field goals, which was the third most in the NFL, but none of the kickers in front of him had a higher percentage than 90. Gould was perfect from every distance except when he missed one 40-49 yard field goal, but he also made two 50 yard field goals this past season.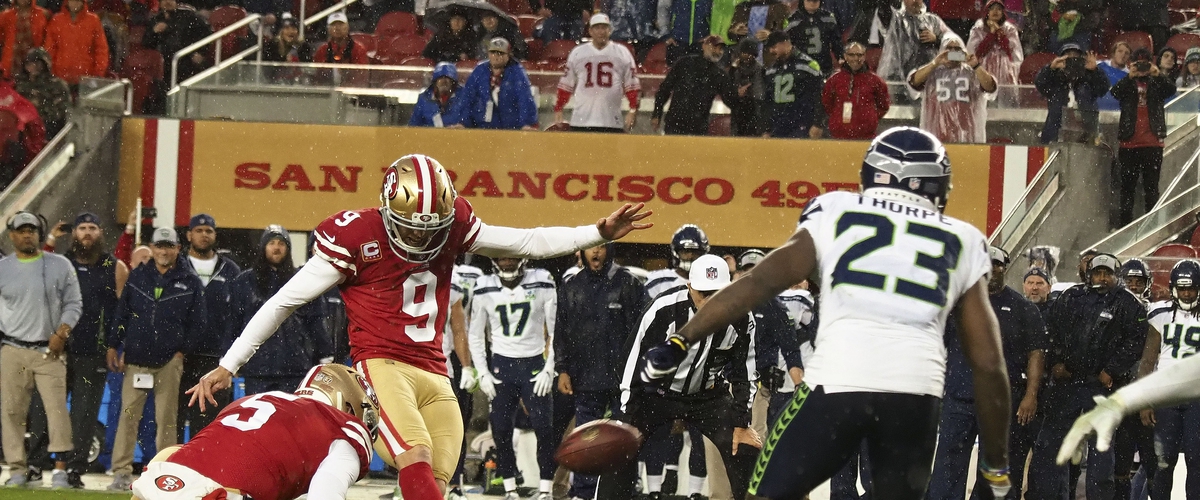 2. Ka'imi Fairbairn
Last season The Texans went 12 - 4 having the first seed in the AFC South, but they were knocked out in the first round of the playoffs. The Texans ended drives early since their offensive line was the worst in the NFL last season. This gives Ka'imi more opportunities to put points on the board and on your fantasy team. Ka'imi had an outstanding season, since he led the NFL by making 37 field goals, plus he was the only kicker in the NFL to have more than 36 field goals made. Ka'imi was 4 for 6 from 50 plus yards and 12 for 15 from 40-49 yards away. The offensive line has barely improved since last season, so it is rather obvious Ka'imi will have another high scoring season in fantasy. This means Ka'imi will gain a good amount of fantasy points per game and may save your fantasy teams some weeks.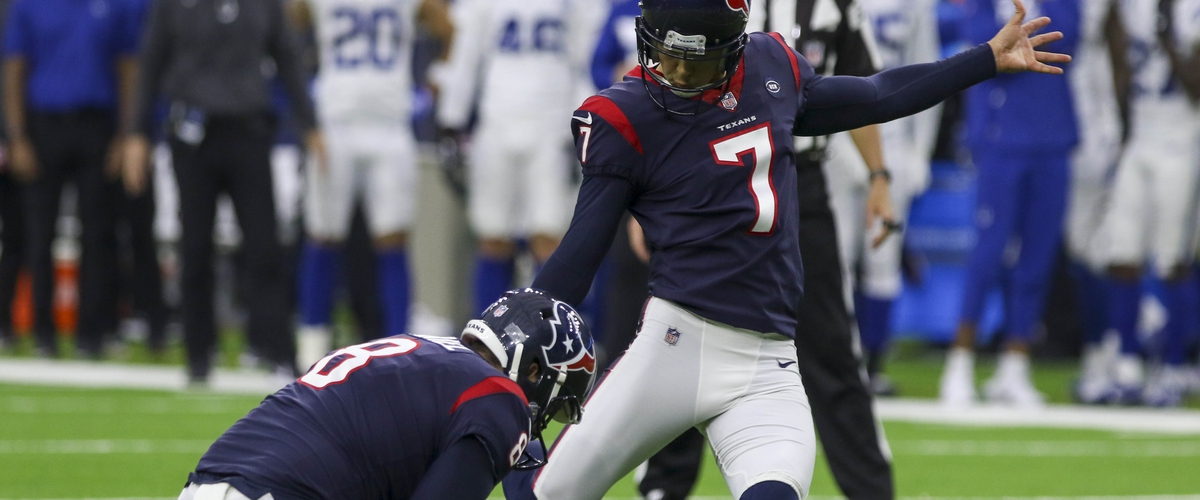 3. Justin Tucker
Last season The Ravens record was 10 - 6, which was 1st place in the AFC South. Lamar Jackson is skilled at getting down the field to the red zone, but sometimes he cannot finish the job. This gives Tucker easy chances to kick field goals from around 30 yards out. Tucker has been an elite kicker for years now, and is well known for his skill throughout the league. Tucker finished 2nd in the NFL for making 35 field goals. The more field goals a kicker makes in a season means more points a kicker can earn your fantasy team. Tucker was just under 90 percent for field goals made last season with 89.7. This past season from 20-39 yards, Tucker was perfect going 21 for 21. He, also, had a 95 percent average of making extra points this past NFL season. Tucker, in my opinion, is the 2nd safest kicker to draft in fantasy this year, since he is one of the most consistent kickers in the NFL.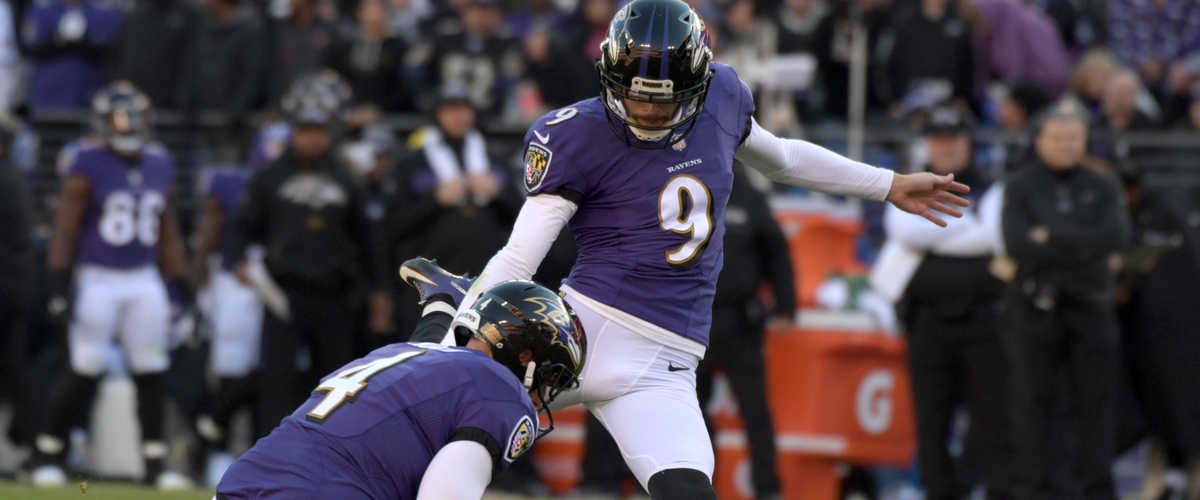 4. Aldrick Rosas
Last season The Giants had an underwhelming record going 5 - 11 which was last in the NFC East. Aldrick Rosas is one of the young upcoming kickers at just 24 years old. The Giants are weak on offense this year, but with Saquon Barkley they should be able to score and get to the red zone rather easily. This gives Aldrick Rosas many easy kicks and lots of opportunities for scoring extra points this upcoming NFL season. Just compare him to the oldest kicker in the NFL who is Adam Vinatieri, he is 46 years old and still kicking in the NFL till this day. Rosas last year had the 2nd percentage for field goals made, at 97 percent, which is outstanding for such a young kicker. He, also, had a 96 percent extra point percentage, which is top 10 in the NFL. Rosas is more of a riskier pick, but if he plays better than last season he could be even higher on the list next year.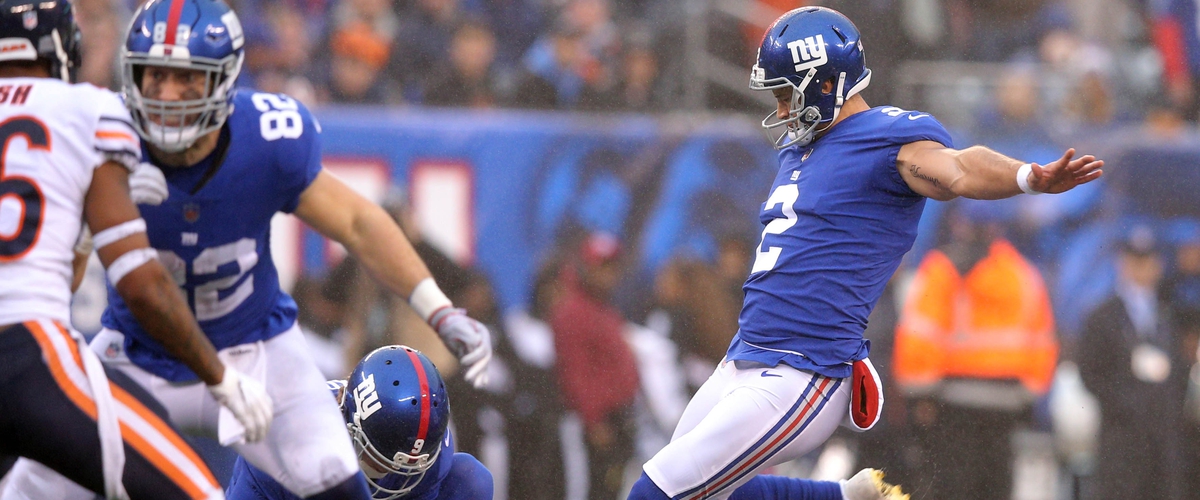 5. Jason Myers
After being signed by the Seahawks in the offseason this year, Myers will have a more successful season than last year. Russell Wilson is a highly respected and successful quarterback, but he has not been the best red-zone quarterback. This gives Myers many opportunities to get the team more fantasy points. Myers was 4th in field goals, making a total of 33 last season, and he has a 91 percent average of field goals made. He is also average for extra points made, with a 90 percent chance of making an extra point. He is still young for a kicker, at 28 years old, and may still have many seasons under his belt. He is a risky pick, but if he does as good of a job as he did last season he will be top 5 once again.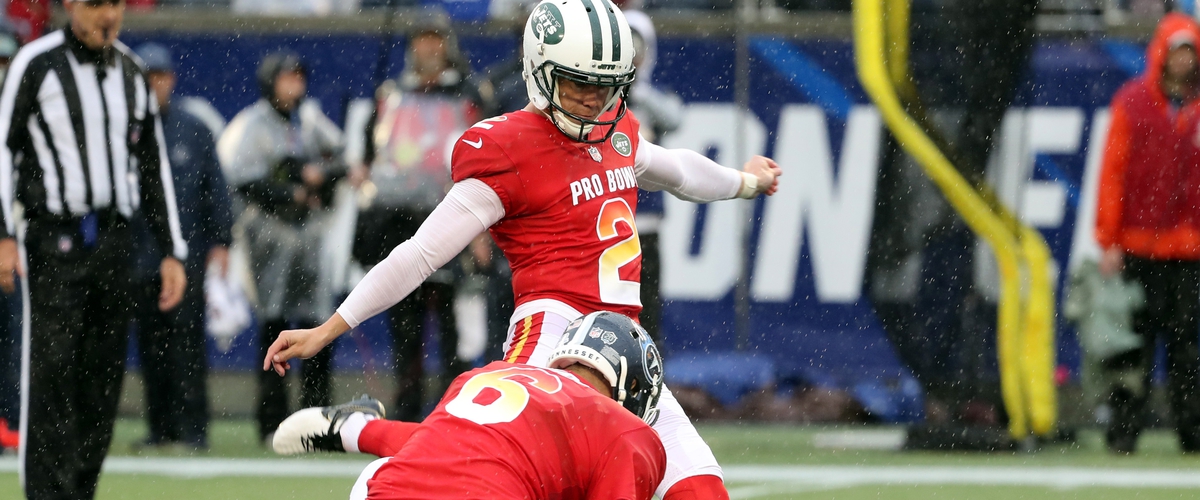 Stats - Espn.