Overreaction: Is the Windy City Hype Actually Realistic?
Twelve years ago, the Chicago Bears left -- more so "escaped" -- the University of Phoenix Stadium with the type of awe-inspiring victory that can catapult an entire season.
On that Monday night, the Bears walked into the arena with an undefeated 5-0 record, prepared to take the next step towards a potential Super Bowl caliber season. Instead, struggles in all three phases saw them attempting to overcome a 20-0 deficit deep into the second half.
Sound familiar, right?
Sure enough, Hall of Famer Brian Urlacher began to do Urlacher things, Devin Hester followed suit, and Rex Grossman played just average enough for the Bears to turn a 20-0 deficit into a triumphant 24-23 victory, a signature moment for the previous decade's "Monsters of the Midway." At the post game presser, then-Cardinals head coach Dennis Green delivered one of the more infamous declarations in league history through frustration and disbelief. In his own words:
"They (the Bears) are who we thought they were!"
As a hopeful, yet apprehensive Chicago Bears fan who experienced both sides of the 24-23 final score, it's a bit unfortunate to say. Dennis Green's words on October 16th, 2006 might just as well have been descriptive of the Bears on September 9th, 2018.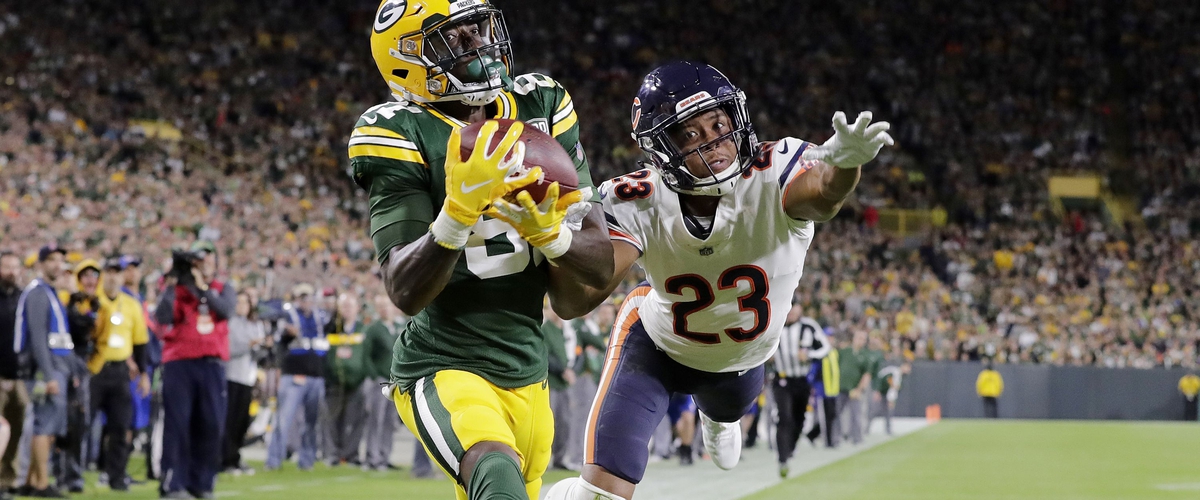 Sunday night was supposed to be a pre-coronation of sorts. The moment where the Chicago Bears officially introduced themselves to the world as contenders. After all of the offseason talk of being poised and prepared to take key steps, the final score indicated everything opposite. Three quarters worth of postseason-level football, only to have it summed into three words that we've come too all too familiar with.
Same.
Old.
Bears.
And no, this is not to be overly pessimistic, but anyone associated with professional football will tell you that while money appears to grow on trees, golden opportunities don't. Akin to Mitchell Trubisky, most of likely saw the acquisition of All-Pro pass Khalil Mack as a pleasant surprise (insert link). As evidenced by chatter around the league and the immediate update of the Super Bowl odds, this move is expected to be one that propels the Bears into the upper echelon of the NFL. With fifteen additional weeks, there's a strong chance that perhaps it does. But after a while, living on mere hope has to become exhausting.
Perhaps it's a carryover of the Cutler era, but the "we'll get them next time" mentality has to eventually run its course. By show of hands, how many times over the last decade have you heard this type of quote from a Chicago Bears personnel member?
"We've got to really have that finish mentality. We can't talk about it. We've got to do it, everybody included. Our guys need to understand that close isn't good enough, which they will. They know that, and they understand that it's a long season.
- Matt Nagy, after Week 1 loss.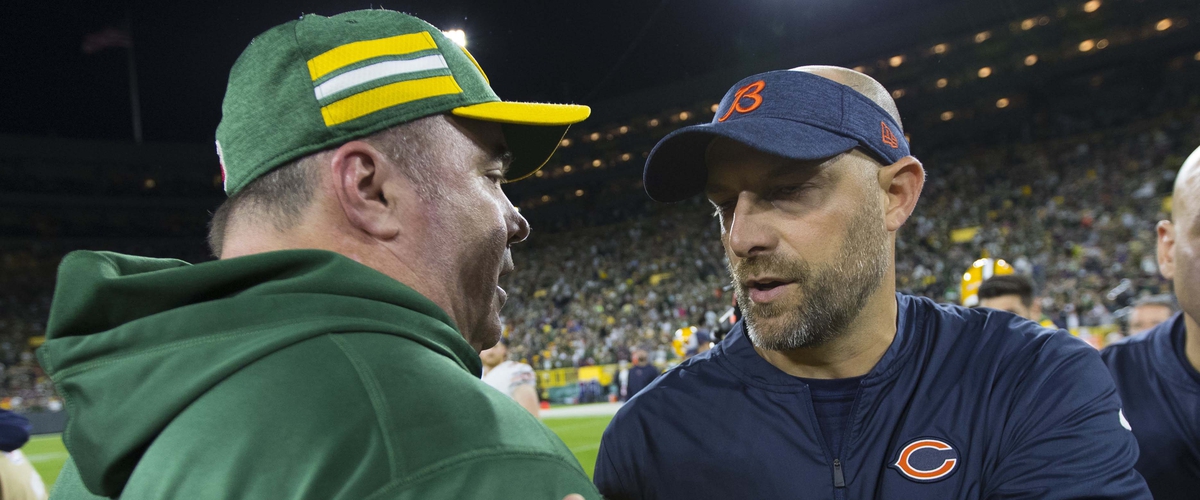 At some point during Sunday's game, it all began to make sense. In between Chris Collinsworth's barbs about how sensational Aaron Rodgers was were the mentions of how impressive Chicago Bears head coach Matt Nagy's first-half schemes and designs were; how much of an offensive mastermind he was and had proven to be. And then, who he had been an understudy for during his climb as head coach. That man was none other than Andy Reid, a legendary head coach by all means, but also the same man that near infamously orchestrated numerous "we have the lead, third and short, and time on our sides, but let's continue to pass the ball" acts that consistently proved to be of his team's demise during multiple postseasons. You look back, and you begin to recount the steps.
Jordan Howard runs the ball on a 2nd and 13, and picks up twelve. All night long, Howard has consistently turned something into nothing. Why not ride him on an ensuing 3rd and 1? At the very least, let's run the clock down.
Pass play.
That play didn't necessarily cost the Bears the game, but if all else fails, it'll likely be the one worth remembering for the Bears. For the record, I too was mesmerized at times with Nagy's exotic play calling and creativity. But at the same time, consider for instance, the situational statistics of Mitchell Trubisky. There's something problematic about the fact that of the sophomore's 35 pass attempts, pass plays were called with more frequency in the third and fourth quarter, where the Bears led by as much as 17 points. Throwing salt onto the wound is the fact that both Howard and Cohen each averaged 5.0+ yards per carry. Take a look at the Packers' coverage and decide for yourself (at the 8:38 mark).
Week One, per reputation, always generates the most knee-jerk reactions. But there's something about a 35-to-27 pass-to-run ratio that seems alarming, particularly considering the Bears led Week One's game for nearly 50 minutes. A lot of the mistakes that linger from that loss were more or less fixable, but at the same time, they were remedial. And as a certified Monday Morning Quarterback, there's simply no better way to put it.
For the record, the likelihood of the Chicago Bears working their way back into their nirvana that is "average" is still very plausible. They should be able to bounce back with a strong performance against Russell Wilson and the Seattle Seahawks. In terms of making the postseason and beyond like most analysts are suggesting? It seems a bit difficult to gauge with so many questions and so few answers. As optimists, it'd be great to see the Bears using the cliche "let's learn from this" to accelerate the development into the postseason. But as a realist, this wouldn't be the first big-name Bears that failed to match up to its paper strength. This could, of course, turn out to be an over exaggeration; a review far too critical for a young team. In either case, it'd be great to surprised.
At least in this case, it would be a positive surprise for once.
---