Fifa 17 VS PES 17 - Which should buy?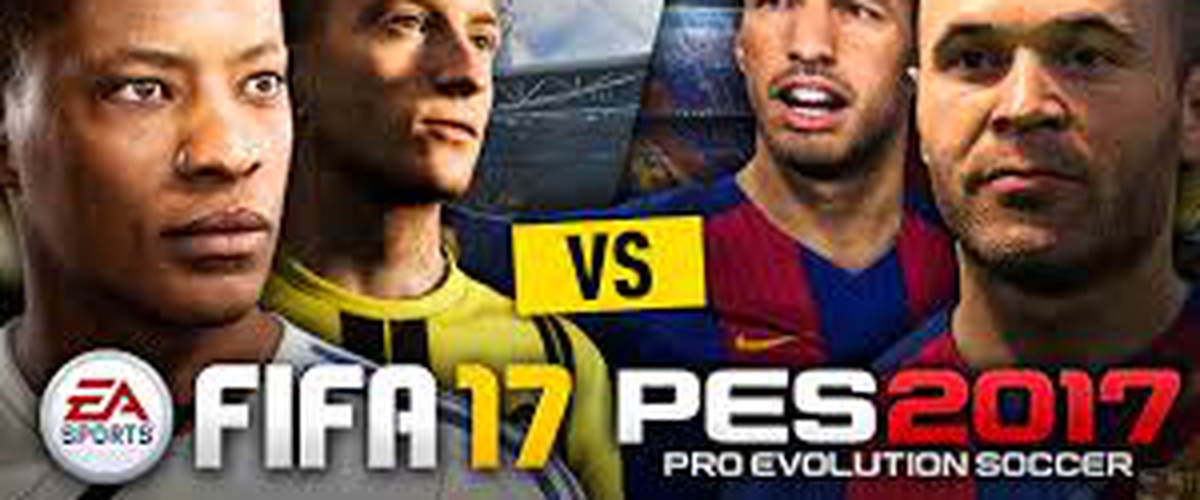 Hi sports fans!

Fifa 17 was released a couple of days ago and is already the best selling game of 2016 in the UK already and is almost the best-selling game in the world. These two have always been rivals but everyone knows that Pes and Fifa is the biggest gaming derby ever. For many, there can only be one winner of their hard-earned cash and precious free time.
But which one? Most years Fifa come out on top with all bells ringing but this year can that change? Their is only space for one winner in this derby and as Tinnie Tempah says " Tell em only winners are allowed." In this post we will be covering the key features of Soccer gaming and see who comes out on top at the end. With a copy of both games I will try my best to guide you on what game is better.
Graphics: So, one of the main reasons why all games are bought nowadays are because of graphics. Without good graphics no one would want to buy a game. So this argument is quite simple. Pes wins.

Gameplay: I would say fifa is better as it is faster paced has more options and is mor fun to play on in whatever mode.

Faces: The best thing about this game is the faces. Some players look stupid as they don't look like that whatsoever on both games. I say these two games have equally good player faces.

Celbrations: From Pogba dabbing to Griezmann with the cellphone dance Celebrations are a key aspect of the modern world of football. Make your own mind up on which game does the celebrations better.

Key features: There are so many things in this area that PES doesn't have which clearly splits the difference between the two games. Firstly Fifa has two brand new modes that have exploded the football gaming industry and have made hundreds of millions of pounds because of EA's great thinking. Last year EA announced that a new game mode will be released called fur-draft. The fur-draft was a key element of fifa 16 and is definitely a part of the fifa revolution.
A fut draft is basically a game mode that tests how well you can make world renowned players work together as a team, play well and win matches to get rewards such as packs and coins. Also this year EA told the world that it has made a game mode that will change fifa for ever. For the first time you can live your story on and of the football pitch. You can pick a team and choose your own personality. You can either be a cool, calm or a firery player and you have to navigate your ways through highs and lows.

Overall winner: There has always been only one winner in the soccer gaming industry and that has been fifa since 94. This game has a wide ranges of celebrations, Top graphics and plenty of gummed to keep the gamers happy. Hope this helped all of you!

Please share this with friends and family and Thanks for the support.
Arya
---