Closing Kimbrel Down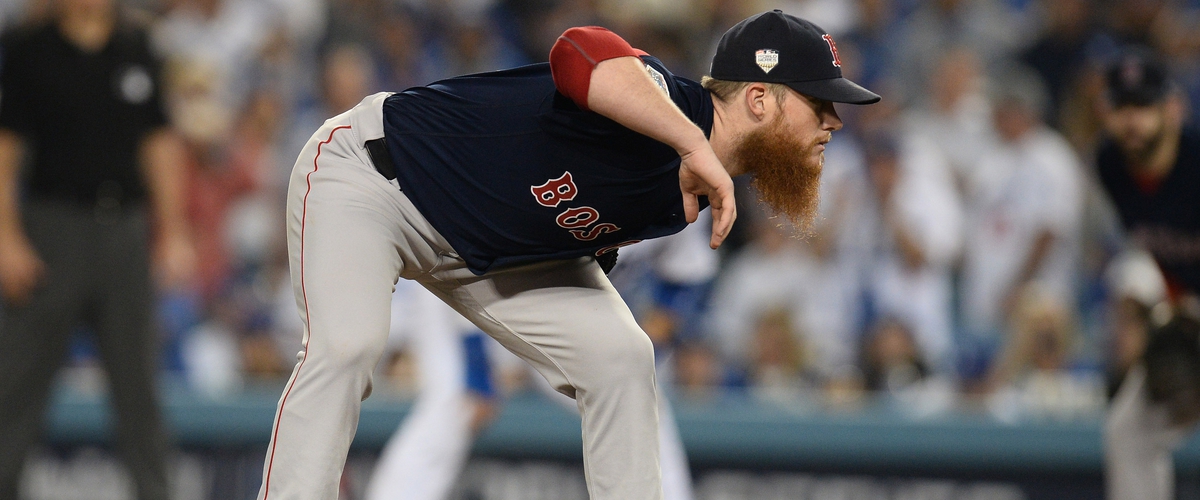 With Spring Training now in full swing and many of the highly sought-after free agent prospects now signed to their new teams, it leaves many to question what seems to be taking Craig Kimbrel so long to sign. First off he came in to free agency with a much too high asking price and was expecting a long term deal even at the ripe age of 30. Kimbrel has powered through 9 years of MLB experience and by all means still has plenty left in the tank for the upcoming seasons, but how long can this hard throwing righty keep the heat on his opposing batters?
Imagine the last time Kimbrel wore a Braves uniform. Sprinting out from the outfield bullpen of the old Turner Field while laps of flames surrounded the stadium on the bright screens the circled the field. The scream of the fans and adrenaline overwhelming all in attendance to see the hard throwing righty take his few warm up tosses before the first victim stepped in to the batter's box. It's not to say that a reunion with the Braves would be a huge lift for the fans and the organization as a whole, but the contract that comes with Kimbrel is the deal that could potentially cripple a franchise and stunt the growth of a young talented team when it comes down to having to re-sign the young talent. At this point in free agency I am sure Kimbrel's asking price and contract length has had to have come down a good bit, but if A.J Minter were not dealing with a nagging shoulder injury that could affect his play I would not even entertain the option. Minter through most of the season was fully capable of closing out a game when given the opportunity. The real issues arose for the Braves when the starting rotation could not last on the mound and the ball went in to the hands of the middle relief pitchers.
With Kimbrel lingering around the spring training destination of the Braves, it does seem inevitable that a deal will be put in to place bringing back the hometown hero. Best case scenario Minter is able to learn under a seasoned veteran, provide better depth in the bullpen for short relief work, and Kimbrel can give the Braves three more consistent seasons, as they make their push for a playoff run with their young talent.