Bearkats Football officially releases Spring Schedule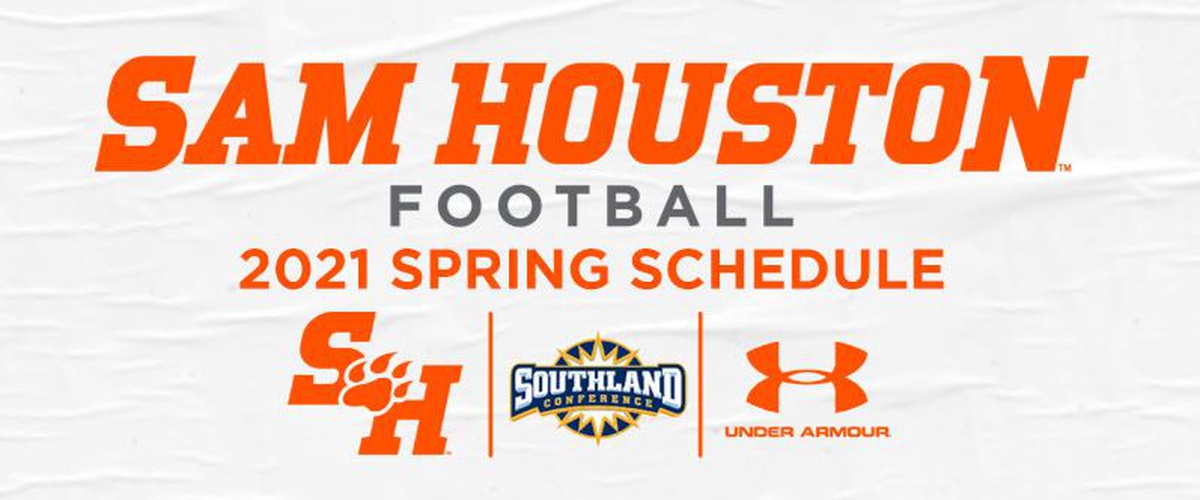 *Photo courtesy of gobearkats.com
Sam Houston State University football official released its Spring football schedule on Tuesday, giving the Bearkat faithful an official confirmation for a football season this academic calendar year.
Bearkats Athletic Director Bobby Williams put out a statement on social media regarding their decision to play football in the spring.
"When we first started looking at the difference between playing football in the fall or the spring, the priority for us was having the chance to play for a championship. With the recent decision by both the Southland Conference and the NCAA Board of Directors to hold an FCS Playoff and National Championship game the decision to play in the spring was a no-brainer for us. We have a standard in our department and that's playing for championships."
Right when this statement from Williams was posted online, the Bearkats home and away schedule was released on the Bearkat Athletics' website, gobearkats.com.
Bearkats head coach K.C. Keeler talked about the opportunity to play for a championship in the spring.
"Our kids are really pupmped," Keeler said. "They see there's a path to the playoffs- win the conference. You get an AQ [automatic qualifier] so you get automatically in and then also there is going to be six at-large bids too. So again I think when we decided to not play in the fall there was dissapointment. But when our players understood there was a path to a national championship in the spring I think that got them pretty excited."
The start to the official football season will be held on Feb 20 in San Antonio at Incarnate Word. Time is TBD.
---