The Writing Was On The Wall For Doc Rivers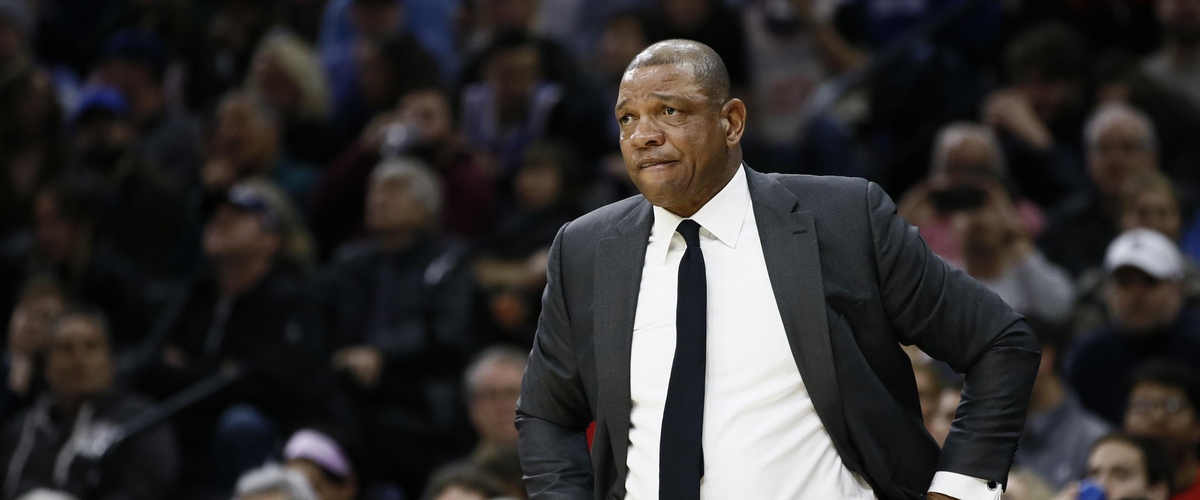 The 2020 NBA season has proved so far that no player, team, or even coach is safe.
The Los Angeles Clippers and head coach Doc Rivers decided to part ways in a shocking but expected move.
After blowing a 3-1 series lead to the Denver Nuggets in the conference semi-finals, we all knew that some kind of change in the Clippers organization was going to be made. Doc Rivers was clearly going to be the first domino to fall and for obvious reasons. The Clippers delivered one of the most epic and historic meltdowns in NBA history and heads were obviously going to roll as a result.
In his seven seasons with the Clippers, Rivers went 356-208 (.631) and led LA to six playoff appearances. But with all of that regular season success, the Clippers failed to make it out of the 2nd round of the playoffs and never made it to even the conference finals.
After winning a title in 2008 with the Boston Celtics, Rivers failed to bring his championship winning ways to LA and he's had numerous opportunities to do so.
He inherited the "Lob City" roster with Chris Paul, Blake Griffin and DeAndre Jordan all in their primes and still couldn't get it done. He's had a supporting cast that included Jamal Crawford, J.J Redick, Eric Bledsoe, Darren Collison, Matt Barnes, Danny Granger, Lance Stephenson and Luc Mbah a Moute and it wasn't good enough. Then he assembled the superteam of all superteams with Kawhi Leonard and Paul George and still couldn't get out of the 2nd round. Doc Rivers pretty much wrote his own ticket out of town and it couldn't be avoided.
Nobody is knocking Doc's ability to coach a team. He won the 2000 Coach of the Year with Orlando Magic and has 943 career coaching wins, which ranks 10th all-time. Despite the success that he had with the Clippers, Doc was going to be the scapegoat. This wasn't about the Clippers underachieving after one season with Kawhi Leonard, this was 7 seasons of built up frustrations and disappointing playoff losses that led up to his departure and it couldn't be avoided any longer.
I personally think that coached catch too much heat when teams underachieve. It wasn't Doc's fault that Blake Griffin couldn't stay healthy and never elevated his game to the next level. It wasn't Doc's fault that Chris Paul couldn't stay healthy and never showed up in the playoffs when they needed him to. It wasn't Doc's fault that Kawhi Leonard and Paul George collapsed in game 7 against Denver, and that both Montrezl Harrell and Lou Williams each averaged 10ppg. The Clippers have failed Doc Rivers the last 7 years and not the other way around and that's not fair.
The good news is Rivers shouldn't be without a job much longer, as rumors circulated that both the Philadelphia 7ers and New Orleans Pelicans reached out to him within an hour after his release. Keep an eye for the Houston Rockets to get into the mix too.
What happens with the Clippers from here on out remains to be seen, but their coaching search shouldn't last long because they have two replacement already on the bench with Tyronn Lue and Sam Cassell.
---