Who will win it all in the bubble?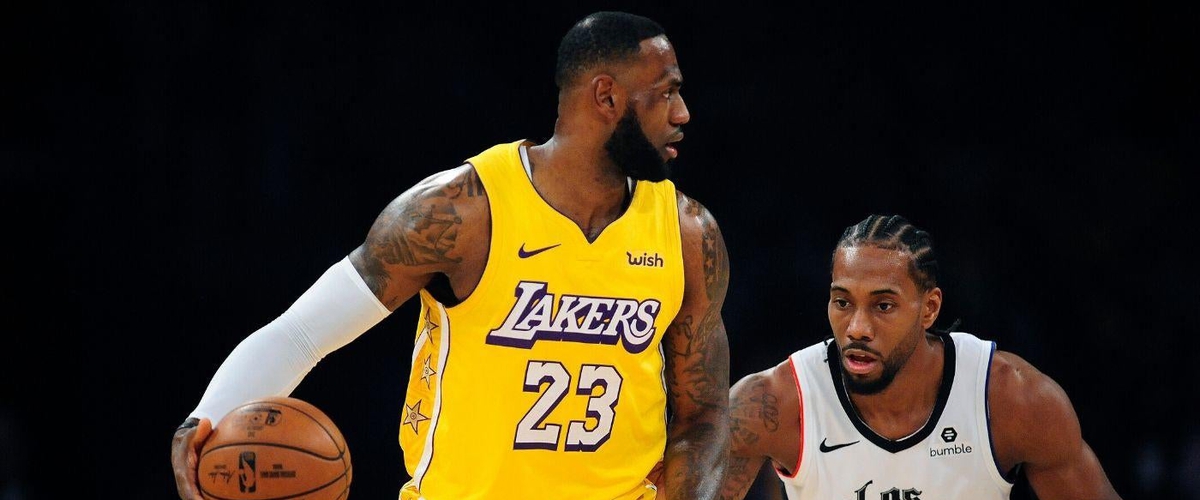 The wait is over.... The NBA restart is just 1 more day away.
The last round of scrimmage games have been played and it's back to business for the remaining 22 teams in Orlando.
For those unfamiliar with the new format, the NBA will continue with the usual 16 playoff teams and 6 teams that were on the verge of an 8th seed in the playoffs. There will be 8 regular season games played including the playoffs, and if the 8th seed is more than four games ahead of the team in 9th place then no play-in tournament games will need to be played, but if the team in 8th place is four games or fewer ahead of the 9th place team then a best-of-two game series will be played for the final spot.
I know it sounds difficult right?
Now that we have all of the logistics out of the way, let's look at how the standings shape up going into opening night on July 30.
Western Conference:
1. Los Angeles Lakers (49-14)
2. Los Angeles Clippers (44-20)
3. Denver Nuggets (43-22)
4. Utah Jazz (41-23)
5. Oklahoma City Thunder (40-24)
6. Houston Rockets (40-24)
7. Dallas Mavericks (40-27)
8. Memphis Grizzlies (32-33)
9. Portland Trailblazers (29-37)
10. New Orleans Pelicans (28-36)
11. Sacramento Kings (28-36)
12. San Antonio Spurs (27-36)
13. Phoenix Suns (26-39)
Eastern Conference:
1. Milwaukee Bucks (53-12)
2. Toronto Bucks (46-18)
3. Boston Celtics (43-21)
4. Miami Heat (41-24)
5. Indiana Pacers (39-26)
6. Philadelphia 76ers (39-26)
7. Brooklyn Nets (39-30-34)
8. Orlando Magic (30-35)
9. Washington Wizards (24-40)
The restart of the season will be played without fans in attendance which will be a little weird to watch , especially during the playoffs when the intensity is at an all-time high and fan support is vital. Home court advantage and road travel won't be a factor either since all 22 teams will be playing in the same arena, which feels more like an AAU travel ball situation.
With all the new rules in place and after more than four months of inactivity, who takes home the Larry O'Brien this season? I'll break down my Conference Finals, NBA Finals, and Finals MVP predictions ahead of tomorrow's opening.
Western Conference Finals:
Houston Rockets vs. Los Angeles Lakers-
It was tough not to pick an all LA Conference Finals out west, and I'll probably take criticism for it, but I think that the Houston Rockets pose a big threat to the Clippers in the 2nd round. The Clippers are a great defensive team, but the Rockets are a better shooting team and that always plays a factor in the playoffs. Plus the Clippers have shown problems with containing Houston's star backcourt of James Harden and Russell Westbrook.
On the Lakers side the only real threat of an upset is if the Portland Trailblazers can creep into the 8th seed, which is going to be tough considering the Blazers are currently 3.5 games behind 8th place leading Memphis. Neither Utah or OKC pose a real threat to the Lakers in the 2nd round so LeBron and company should punch their ticket to the WCF.
Eastern Conference Finals:
Toronto Raptors vs. Milwaukee Bucks-
The Milwaukee Bucks could face a tough matchup between the Miami Heat in the 2nd round, but barring some kind of miracle on the Heat's end Milwaukee should have a smooth road to the ECF.
The loss of Kawhi Leonard hasn't been too much of a factor for the Toronto Raptors as they have been one of the surprise stories of the season. They are well coached, they have championship experience, and their toughness and defense could give the Milwaukee Bucks problems.
NBA Finals:
Los Angeles Lakers vs. Milwaukee Bucks-
LeBron vs. Giannis... what more could you ask for?
The two best teams in the NBA all season will clash for an NBA title in Orlando. Giannis Antetokounmpo looks for his 1st title, as Lebron is chasing his 4th in a matchup between the top 2 MVP candidates.
The two teams faced off twice this season with both teams splitting a game apiece. Both LA and Milwaukee have rosters full of depth and shooting, but this series will come down to two things- defense and rebounding. The Bucks and Lakers are both top 10 statistically in those categories, so this should be a very entertaining series to watch.
Giannis is a great player and a one of kind talent that appears hungry for a championship, but at the end of the day experience matters and the Lakers have too much championship experience on their roster (LeBron James, Danny Green, Rajon Rondo, Javale McGee, Quinn Cook, J.R Smith)
The Lakers have more size and inside scoring than the Bucks and they can match Milwaukee's outside scoring. When it all boils down you can't count out LeBron James in the Finals, especially now that he is playing on the deepest team in his career so I have the Los Angeles Lakers taking down the Milwaukee Bucks in 6 games to win their 17th NBA championship.
NBA Finals MVP:
LeBron James
---