Kyle Busch wins All-Star Race for first time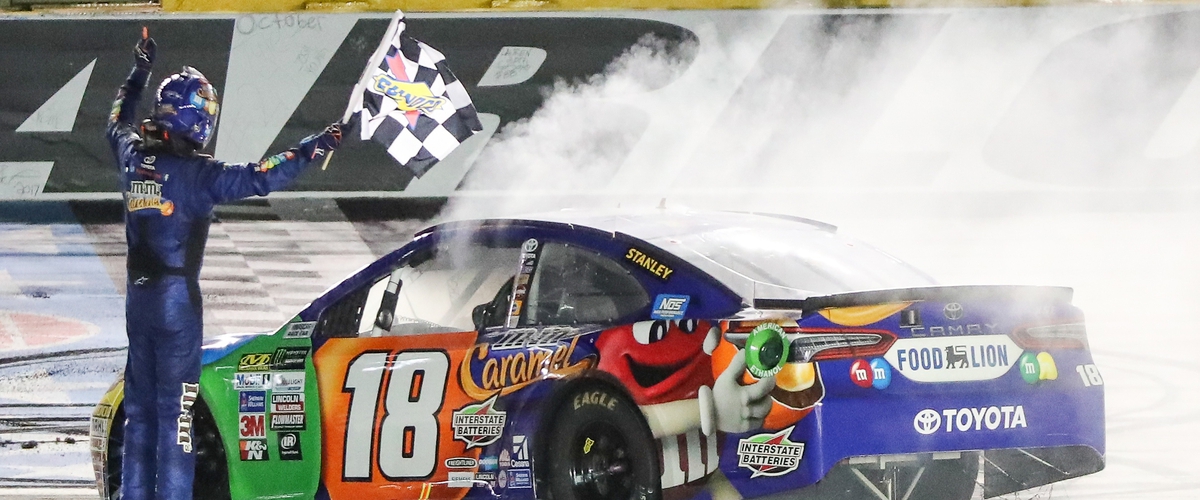 As the night draws to a close on another All-Star race in NASCAR (Monster's first all-star event), all eyes are on Kyle Busch, as "Rowdy" took home his first All-Star race victory in his career.
The Las Vegas native has tried to capture that elusive crown 12 times prior, but came up empty every single time. This year proved to be the difference maker, as Busch took home the victory and the $1 million.
Not only was this his first All-Star win, but this is Busch's first victory at Charlotte Motor Speedway in his career. Technically, this win won't even count because it's not a points race, but the feat still counts in the No. 18 team's eyes.
The race tonight was completely dominated by pole-sitter Kyle Larson who took home the first two segments of the race, but was unable to be as dominate in the later stages of the race like he was from the very beginning.
In last season's edition of this very race, Larson raced a good one, but crashed into the wall on the final lap. So unfortunately for Larson, this season's race didn't bode well for him either.
Next week is a new week however, and Larson can look to erase his bad luck, as Busch goes for an actual victory in the Coke 600.