Is Paul George Going to the City of Angels
Over the weekend, Paul George, gave the Indiana Pacers some bad news. When Paul George's contract is up next spring, he's planning on moving out west. His goal is to play for the Los Angeles Lakers. We all know Larry Bird must be sweating right now.
The Pacers are officially done if this is true. If Paul George leaves either now or later the Pacers will be left with nothing, but his memories. Seriously why would the Lakers or anybody want to trade for PG13 now if he's going to leave? The Lakers aren't going to move D'Angelo Russell, or Julius Randle, because those are the players Paul George is interested in playing with. There could be a chance Julius Randle gets traded to either Philadelphia or Boston on draft night. There has been talk between the Cleveland Cavilers and Pacers about working out a trade, yet do the Pacers really want Kevin Love or whoever the Cavs would be willing to offer? My gut feeling is, Paul George is going to leave the Indiana Pacers, yet he will not join the Lakers. Paul George might be demanding a trade now, so the Pacers will find a suitable spot to move him later on. Boston seems more likable than the Lakers to me at least. The Pacers would be wise to find some team to trade Paul George to, yet still get some talent back instead of letting him walk for nothing. Trade him to Orlando or Phoenix. Basically steal a top ten pick away from a franchise that would beg to have him for one season. It's worth a shot. Overall this is a really bad sign for the Pacers who were inches away from reaching the NBA finals a few years ago.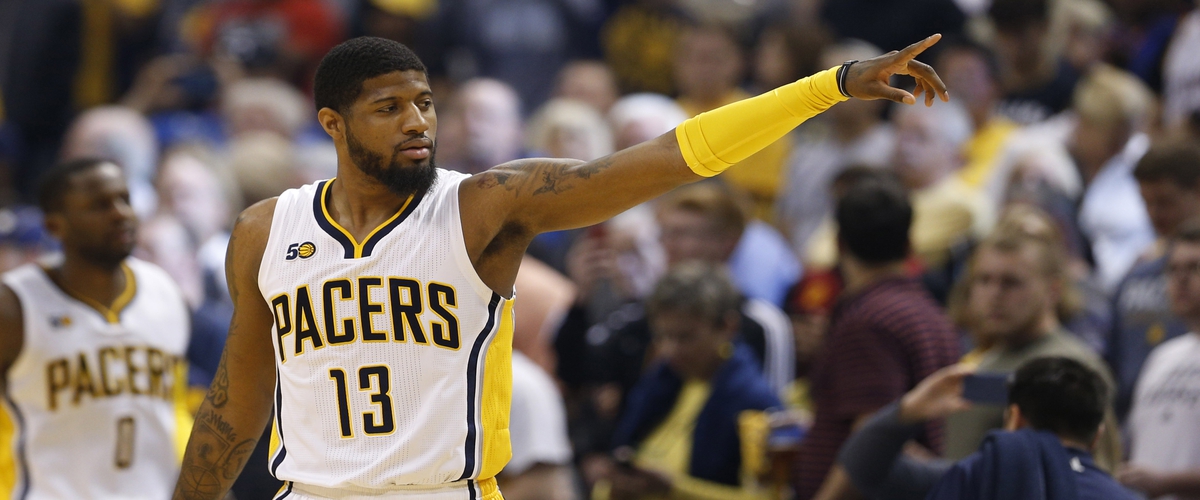 ---