NBA Picks #4 10/27/17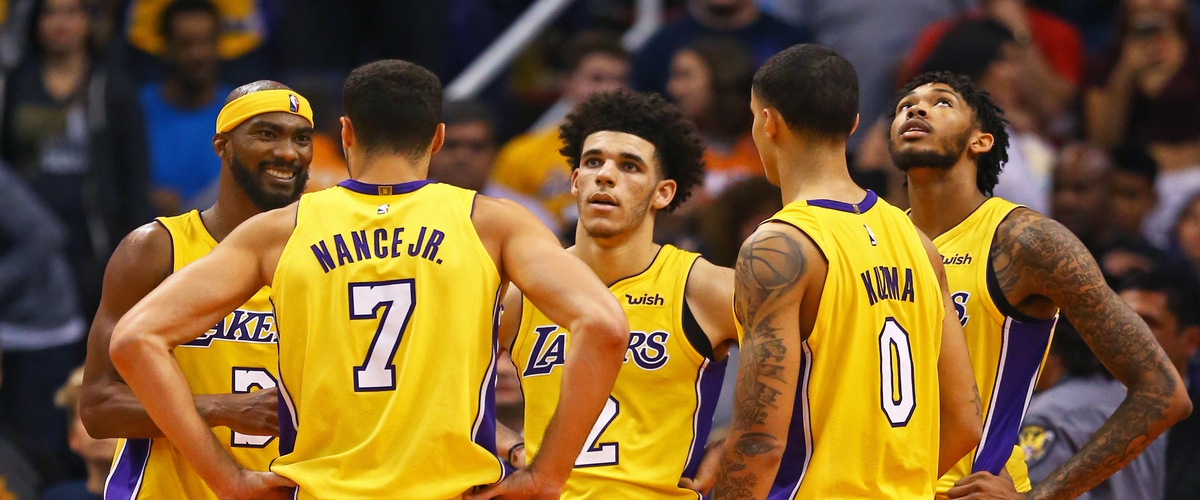 13-8
I've bounced back. After dropping 6 of 10 games on Wednesday night, I showed up ready to play Thursday, selecting every single game right. I've still not gotten over the basketball player Blake Griffin has become. He used to be a guy that would jump over people to get the few baskets he could, now Doc Rivers is running plays for him to shoot threes at the end of games, and he's knocking them down! Through four games, Griffin is shooting 43.5% from three point land, making at least two every game. I think this Clippers team is going to be better than they were during the Chris Paul years. Get this, Patrick Beverly is essentially Paul's replacement and is that really a downgrade? Sure Paul is one of this generations best point guards, but he also has the ball in his hands 90% of the possession (over exaggeration). Beverly is not looking to score but can if there is an opening. Paul is also on the decline when it comes to the defensive end while Beverly might be the NBA's best on ball defender for point guards. Lou Williams replaced Jamaal Crawford. Each is a walking bucket, but Williams is the younger version with less miles. Sure J.J. Redick left as well, but is Austin Rivers not a better all around player than Redick was. Rivers is nice in isolation and can really create his own shot, a skill Redick didn't possess. Rivers doesn't have to run around three different screens to get open, set him one on ball screen and let him go. The loss of Paul also relieved the pressure of not winning, when the cornerstone of the team is still intact. Don't sleep on these Clippers.
Spurs at Magic (+4.5)
The Magic aren't awful, as many predicted they would be this season. They already dismantled the Cavaliers and their one loss came when they didn't have Aaron Gordon. Gordon, like Griffin, has shown an increase in volume for his three point attempts. It's easy to shoot three pointers at a high rate, but it becomes increasingly more difficult to make them. Gordon is your league leader in three point percentage shooting 6-7 in two games. If the Magic are going to win this game they need to find production besides Gordon, who won't keep this streak up. The Spurs have not lost a game this season with out their MVP candidate, Kawhi Leonard, and the main reason is because of LaMarcus Aldridge. Aldridge looks like he's playing with Portland again, averaging 26 points and 8.8 rebounds this season. The Spurs lock down Gordon and the Magic are unable to put up with Aldridge's rapid scoring.
Spurs
Rockets at Hornets (+4)
I'm interested in this Hornets team because they have a lot of decent players, but not really any superstars or even all-stars. Kemba Walker is the best player on the team, but how much better is he really going to get. Dwight Howard has reached his peak years as a player. Is Jeremy Lamb going to get any better, Frank Kaminsky, Marvin Williams? Is Malik Monk going to be a stud like he was in college? This team is going to be intriguing to watch develop because their ceiling is probably the fourth best team in the East and their floor is picking in the lottery, which I don't think any other team in the league has a season that can turn out that differently. The Rockets are coming off a buzzer-beater win in Philly, where they should have lost, but I think they ride that momentum and try to take it to their old teammate Howard tonight.
Rockets
Nuggets at Hawks(+4.5)
The Nuggets were a couple of games away from making the playoffs last year and they have started this season sluggish, with a 1-3 record. I think their main problem is they don't know who their point guard is. Is it Jamal Murray or Emmanuel Mudiay for the future? Right now, Murray is getting the majority of the minutes and is starting, but Mudiay is averaging more points and rebounds. I find Nikola Jokic too inconsistent to be a franchise player, but it's hard to be picky when you have a guy who can bust out 40 and 15 any night. Last night the Hawks gave the Bulls their first win of the season and looks like it may be impossible to win without Dennis Schroeder.
Nuggets
Nets at Knicks(-1)
I feel like the Knicks are only favored because they are the home team but I still don't think they should be given the credit. Brooklyn is the better team. They have beaten good teams because they play hard and together. I don't think Brooklyn is the laughing stock of the NBA anymore and they will prove that when they take care of the Knicks tonight.
Nets
Thunder at Minnesota(+1)
Both these teams are underachieving at this point in the season. The Timberwolves have lost all their games without Jimmy Butler, but he is expected to play tonight. The last time these two teams met Andrew Wiggins hit a half-court shot at the buzzer. I just find it interesting how long it takes teams to finally figure it out and if they don't before the season ends, will they give it another chance the next season. The same thing happened with the Warriors last season, everybody wrote them off after one game, and then again once Kevin Durant hurt his knee. I'm not saying the Thunder are going to win the championship this season but let's give this team a little room to breathe. This is a revenge game for them and up until this point they have beaten the team that did their players wrong in the past (Knicks, Pacers). The last two times I've picked the Wolves they've let me down and I truly think the Thunder are on the road to riches and this is just the beginning.
Thunder
Wizards at Warriors (-11)
The Warriors are about to go into cruise control. It always takes them about 10-15 games to get into their grove for the season but after that they are nearly unbeatable. If you are going to beat the Warriors at anytime in the season the best chance to do it is early. The Wizards just lost to the woeful Lakers in overtime, fulfilling the Lavar prophecy, and I don't think they have what it takes to come into Oracle Arena and leave with a victory. I don't think they are going to lose by more than 11 but I don't think the game will be as competitive as the Raptors game on Tuesday. The Wizards would have to be stroking their three ball at a percentage of 60 to get the dub.
Warriors
Raptors at Lakers (+6.5)
I'm not completely sure if the Lakers are awful or not. Their losses came to one of the two undefeated teams left in the NBA and a Pelicans team that has size over them. I'm not crowning them as champions just yet, but can we pump the breaks before we hate on the Lakers. The Raptors played the Warriors tough and had the opportunity to come out of Oakland with a win. Now they come to Staples Center to play a team that everyone has written off already has being one of the five worst teams in basketball this season. They may lay an egg here and everyone will jump onto the Lakers bandwagon again, praising Lonzo Ball as their savior. This is my game of the night because what can happen if the Lakers either: a) win the game b) lose but by one possession or c) get blown out. If the Lakers win hell is going to break loose. Back to back wins against Eastern Conference contenders, the only other thing they need is another Lavar prophecy that comes true. If they lose close the narrative will be " these kids got what it takes to compete in the next few years. Maybe we won't make the playoffs this year but next year that trophy is ours!". And finally if they get blown out everyone will just say I told you so. I don't think they win. I think they lose close, because I am under the belief that this Lakers team will be nice in a few years. They have all the pieces to win a championship, now they just have to develop into what they are meant to be.
Raptors
---