Everything You Should Know About Nürburgring Race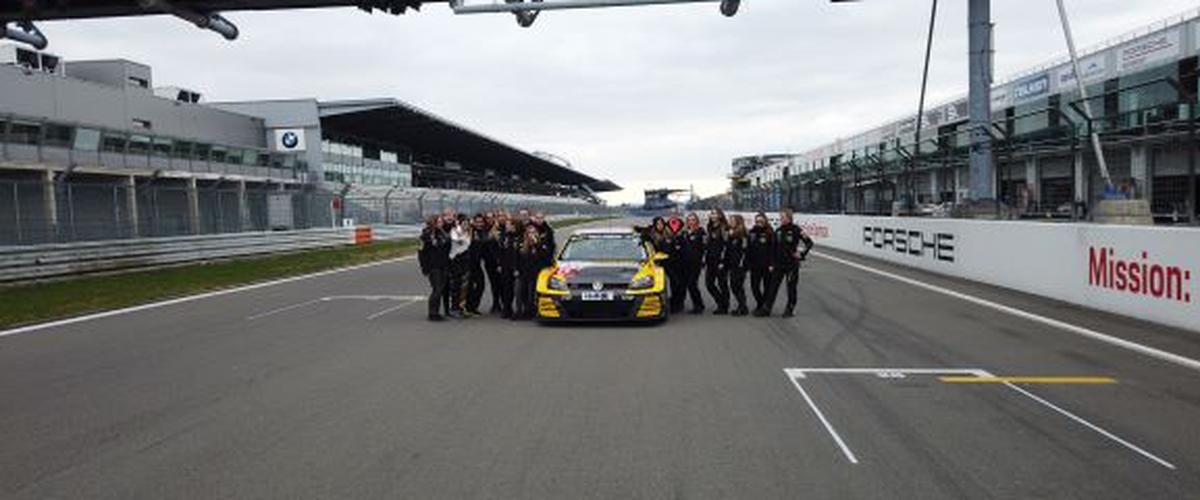 Nürburgring in Germany which is also known as Green Hell among professional F1 racers is one of the riskiest in the world. Nürburgring was established back in 1984 as a Grand Prix racing track and from then on it has been a reliable racing track for the automobile industry. Dedicated for the best drivers and skilled racers, Nürburgring is home to a few world-famous racing events including the 24-Hour Endurance Race.
About the Fame of Nürburgring Race
People who have been living under a rock are supposedly the only one who has never heard of Nürburgring racing track in Germany. The 'Green Hell' has been open for Grand Prix racing, automobile testing for some of the industry leading cars since ages. This innovatively engineered racing circuit includes Nordschleife and the total area is around 23.8km.
A Bit of History of Nürburgring:
The first official opening of Nürburgring racing circuit occurred on 18th June 1927 for Eifel Race for Motorbikes.
Due to World War II, Nürburgring racing track was closed down in 1940 and then reopened after its end.
Motorsport in Germany started at Nürburgring when the first formula 1 races were hosted in 1951 and attracted a sea of motorsport enthusiasts.
Not too long ago, in 2007, Nürburgring was transformed into a business and leisure centre where racing fans can do much more than being a spectator.
Being the most notorious racetrack in the world, Nürburgring is famous for its dynamic weather conditions which present the ultimate challenge for racers. Every performance car racing fan is familiar with Nürburgring and its testing grounds. For 100 years, Nürburgring has been the centre of motorsport milestone in Germany.
Difficulty Level in Nürburgring
The major reason for Nürburgring being the most complex racing track in the world is thanks to its extended area which surrounds it. Currently, Nürburgring track is 20.6-kilometre long and the number of corners, as well as the speed required to drive throughout this track, just adds to the difficulty. When a performance car racer practises on a track, they tend to memorise the various corners, turns, highs and lows of it. But as complicated as Nürburgring racing track is, it's nearly impossible. The current track has an approximate of 154 turns which are too many to remember by a racer whose driving at record speed. This lengthy track also includes various elevations all across its surface which makes it the toughest racing track for any performance car.
Regarding Nürburgring Racing
All the best racing drivers make a display of their abilities at the annual series of racing events. Some of the world-famous races which take place every year at the Nürburgring tracks is the 24-hour endurance race and other VLN racers. These are a high-level professional endurance race which is not open for amateur racers. The Nürburgring 24-hour race attracts several experienced-level racers from across the globe who have fulfilled the following criteria;
The minimum age for a racer participating should be no less than 18 years.
There are up to 4 drivers allowed in the race.
Only those few drivers who pass qualifying rounds, as well as the practise sessions, are allowed to be in the race.
In the case of first-time participants, training is mandatory.
Cars which compete in the Nürburgring 24-hour has to be approved by the FIA.
Drivers require license from German DMSB international/national or an FIA-issued license to participate.
As far as VLN races are concerned, these are elapsed for 4-6 hours where 3 drivers participate in 4-hour race and 3 drivers run for the 6-hour race.
Giti Angels Debut in 2019
This year, racing enthusiasts are looking forward to seeing Nürburgring tracks to be explored by Giti Angels, an all-women professional racing team. The team comprises of three excellent female drivers named as Jasmin Preisig, Carrie Schreiner and Ronja Assman. The Giti Angels team and their crew first came out on March 23rd and 24th and participated in the season's first Nürburgring VLN race. Surpassing 80 other competitors, the team managed to battle through the low visibility due to fog and completed fastest lap in the SP3T in record time. their overall debut was backed with high-performance, track racing tires by Giti manufactured in both wet and dry pattern version.
Role of Nürburgring in Racing World and Automobile Industry
Nürburgring stands as the most daunting and thrilling race track which has been testing and evolving racers in Germany for the past 100 years. The Nordschleife section of the track is by far the most dangerous and scariest corner of the entire track. It is different from a standard formula one track which doesn't have a lot of run-offs.
For the same reasons, Nürburgring track is considered best for automobile testing and various well-recognised companies test out their new models at the Nürburgring Nordschleife section. Completing just one lap while managing speed, grip and balance make it worthy to be treated as a thrilling racing track as well as an intimidating testing track for performance cars.