Boston Bruins: What Went Wrong?
The "City of Champions" are going to have to wait a bit longer for another parade, as the St Louis Blues cashed in on Game 7 and stole the Cup right from the Bruins. This loss didn't manifest out of nothing, it didn't just happen. It started a long time ago, back in 2013. But before we rewind that far, let's look at the series, games 1 through 6, to see what they needed to do come game 7.
Top Line Struggles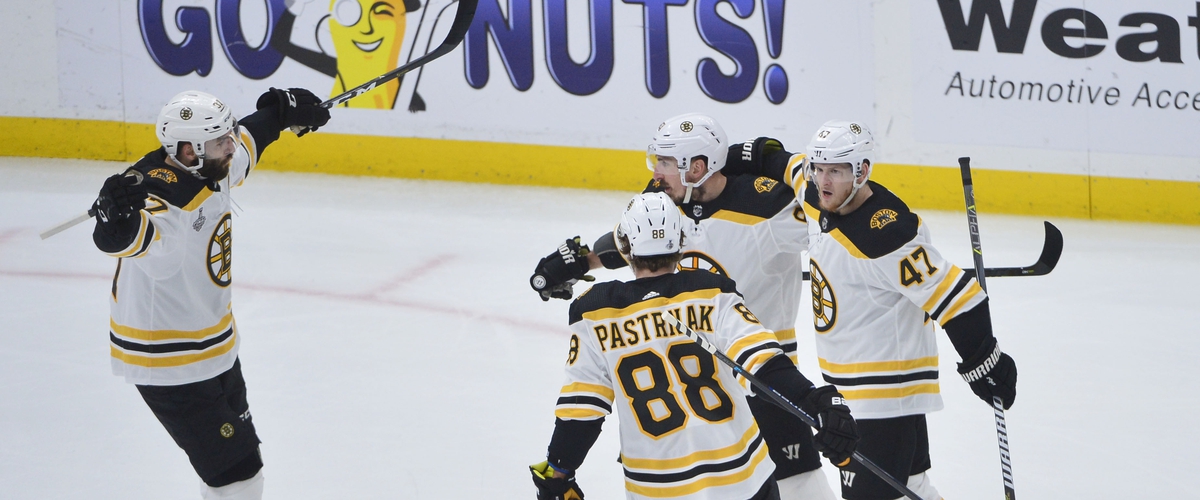 David Pastrnak, Patrice Bergeron and Brad Marchand make up what a lot of hockey fans consider the best line in hockey through the regular season. But in the cup finals, they did not look the part. Here's an example. The Bruins top forward line combined for 13 points (1.86 points per game). Of those 13 points, they combined for 5 goals (0.71 goals per game). Now, that might sound good on the surface, but here's this. In only 2 games (Games 1 and 6) they had points at even strength. It was an empty net goal from Brad Marchand in game one, and a David Pastrnak goal, assisted by Brad Marchand in game 6. Those were the only even strength points that the Bruins top line had. They combined for 3 powerplay goals and 5 powerplay assists (8 powerplay points), as well as two shorthanded assists to finish off the 13 total combined points. For your best line to be as unproductive at even strength and to rely that heavily on the powerplay, that's a huge problem. They needed to change that in game 7. But you know what they did instead? They didn't register a single point. If these are your best players, with two of them having won a game 7 Stanley Cup final game (2011 vs Vancouver), they looked like a bunch of rookies, that couldn't solve another rookie, in goalie Jordan Binnington.
Their Power Play Wasn't As Good As You Thought
This is not entirely true, but the powerplay was certainly lackluster, to say the least, especially in the final 4 games. In game 1, they had 5 powerplay opportunities and scored once. In game 2, a game in which St Louis won, the Bruins yet again had 5 powerplay opportunities and scored just once. In game 3, they completely flipped the script, going 4 for 4, with 4 shots. After the first 3 games, the Bruins found themselves 6 for 14 on the powerplay, which is a 42.9% success rate. In game 4, a game where St Louis won to tie the series, the Bruins went 0 for 2. They then lost game 5, and their powerplay went 0 for 3. In a do or die game 6, the Bruins won, but still went 1 for 4 on the powerplay. Finally, game 7. Their powerplay needs to be as good as it was in game 3, or they will find themselves in trouble. However, they only got one opportunity, and could not take advantage. Over the last 4 games, the Bruins went 1 for 10, which is a 10% success rate. Their powerplay had dropped 32.9% from the first 3 games, over the last 4 really important games. That's not a recipe for success, quite the opposite actually.
History In The Making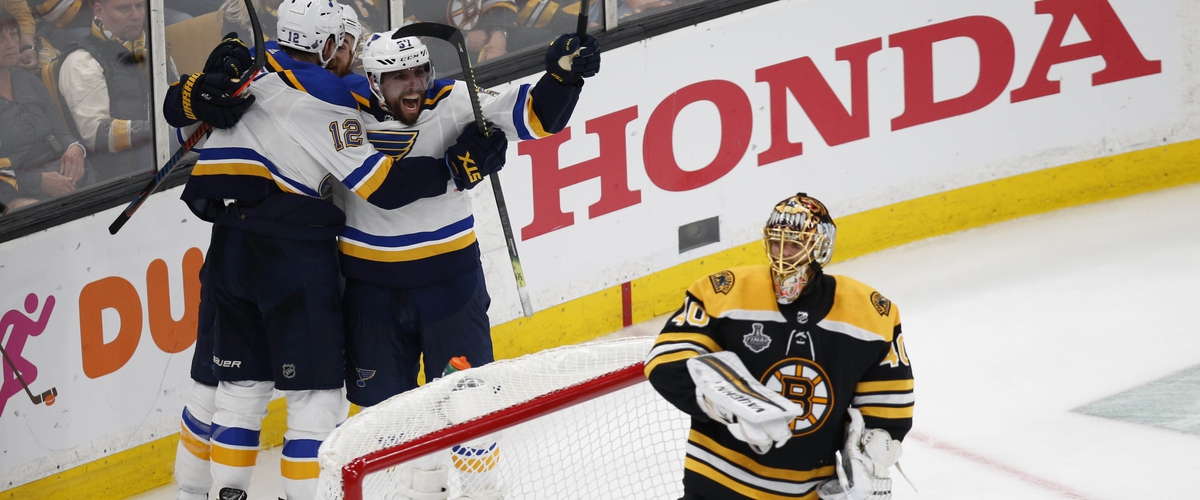 Now we get to good ol' Tuukka Rask. Now, there's no doubt on anyone's minds that Tuukka was the biggest reason for them being in the Stanley Cup Final. I'm not here to say it was his fault that they lost, it's just unfair. But Tuukka has a history of falling flat on his face in the biggest moments… at home. Again, back in 2013 when the Bruins took on the Chicago Blackhawks. Game one, the Bruins had a 3-1 lead in the 3rd, and the Blackhawks rallied all the way back to tie it late, with one of those goals being savable. Then it lasted until triple overtime, where Rask let in a weak goal. However, he did make 59 saves on 63 shots, so can you really blame him? The Bruins went on to win the next two games by scores of 2-1 and 2-0, respectively, with Rask playing really well in those two games (similar to this series, in a sense where he played really well in every game early). Then game 4 happened, and Rask gave up 5 goals in regulation, and 1 in overtime. Not a good performance. Then in game 5, he gave up 3 goals on 8 shots in the first period, before playing much better in the next two periods, but the Bruins never getting out of the hole they were in early. Now, it's do or die in game 6. Win or go home, Boston, puck is on your stick. The Bruins go into the third period tied at one, with Tuukka having made just 14 saves on 15 shots compared to Blackhawks goalie Corey Crawford's 17 saves on 18 shots. Then, about 8 minutes in, the Bruins score to take the lead, and TD Garden has erupted. Then, with 1:16 left in the third, Chicago ties it. Looks like it will be yet another OT in this ser- AND THE BLACKHAWKS TAKE THE LEAD. 17 SECONDS APART. On a real note, that tying goal was eerily similar to the Pietrangelo goal that gave the Blues a 2-0 lead. Not on the rush like the Blues goal, but the Bruins were outnumbered in front of Rask, and a pass to Bickell in front was one-timed past Rask, but it was put in the exact same spot, except on the glove side, not the blocker side, like the Pietrangelo goal. That's a shot that Rask could have saved, just like in this years game 7, but it just got away from him. On the second goal, where the hell was Rask going? He came far out of his net, aggressive to the point shot, but his angle was way off. The initial shot was tipped and hit the nearside post, and due to his poor angle on the initial shot, he exaggeratedly stretches across, and winds up on his backside. This renders him out of the play, and Dave Bolland puts it into the net, through Johnny Boychuk. The Hawks won the cup. The Bruins miss the playoffs the next two seasons, hire Don Sweeney as their new GM, fire Claude Julien in 2016 and hire Bruce Cassidy. Bruins make the 2019 playoffs, they take down the Leafs, watched the Lightning get swept and take out the team that beat them in Columbus. Then they sweep the Cinderella story Carolina Hurricanes, with Tuukka Rask as the best goalie in the entire postseason. Plays extremely well through the first 5 games, plays out of his mind in game 6 to force a game 7. Then he gives up 2 goals on 4 shots in the first period. The first one, great tip in front by O'Reilly, that's a tough save to make, but the second one, albeit a bad defensive break down and awful line change by Brad Marchand, but that should have been stopped. It snuck under his arm and it really shouldn't have. In the second period, he played much better, but he still looked very shaky. Then he had a rough third period, and here we are today, playing Gloria.
Conclusion
Don't get down on yourselves Bruins fans. You still have a few years of Bergeron, Marchand, Rask and Krejci, not to mention young guys like Jake DeBrusk, Danton Heinen, Karson Kuhlman, Charlie McAvoy, Connor Clifton, and Matt Grzelcyk (who I believe was the best defenseman for the Bruins). Next year, the Bruins could be even momre prepared, and even more experienced up and down the lineup, with a vengeance to get another opportunity.
Stats via NHL.com
---