Why not?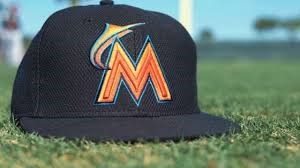 After a sub-par 79-82 record in Mattingly's first year as manager and losing what was arguably one of the best pitchers in the game of baseball to a tragic boating accident, the Marlins front office needed to do something to bolster the team. They needed to do something to increase the team's chances of winning. Instead of going out and getting another flashy star player (let's be real, they didn't have the prospects to do that anyway after the hideous trade for Andrew Cashner), the Marlins decided to go the route of veteran players. Players who had paid their dues in the past. Players that were brought in to help with teaching the younger players on the team.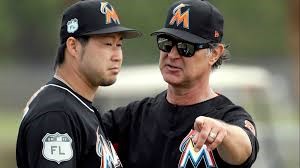 Junichi Tazawa and Don Mattingly
Junichi Tazawa, Brad Ziegler, Jeff Locke, and Edinson Volquez were all signed this off season to attempt to provide some much needed relief to a thin depth of Marlins pitchers. These three, and the recently acquired Dan Straily, will be joining Tom Koehler, Wei-Yin Chen, Adam Conley, Kyle Barraclough, AJ Ramos, David Phelps, and Dustin McGowan to round out the Marlins pitching staff.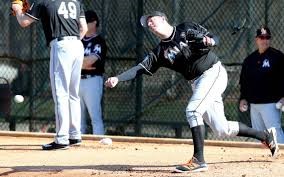 Brad Ziegler
Tazawa, Ziegler, and Locke will likely be joining that bullpen to help in shortening the game a bit for the starting pitching staff. With these additions it will place the Marlins with the likes of the Indians, Cubs, and Dodgers in terms of bullpen talent. Tazawa brings with him a career 8.9K/9 which will help in the later innings. Though Tazawa has seen his numbers trend in the wrong direction for the past two years, he will be reunited with his old pitching coach, Juan Nieves, who he was with from 2013-2015. Ziegler is coming off of a dominant season with the Diamondbacks and Red Sox. At 37 years of age Ziegler will be the elder of the bullpen and someone who the young guns can definitely learn from. Locke will likely join in with the likes of David Phelps for a long reliever for the Marlins and also their only lefty out of the pen (unless for some reason they decide to keep Hunter Cervanka on the 25 man roster). Locke has been less than impressive since his All-Star season with Pittsburgh in 2013 while under the guidance of "Pitching Guru" Jim Benedict. Benedict and Locke will be reunited now that Locke has signed with the Marlins.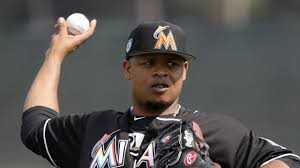 Edinson Volquez
As far as starters go, the Marlins rotation will more than likely be Conley, Chen, Koehler, Volquez, and Straily. Not a dazzling group of names, but all are more than capable of giving you 5-6 solid innings and keeping the score within reach before handing the ball over to the bullpen. Volquez will be making his return to the National League after spending some time in the AL with the Royals and will also be reunited with Benedict. Volquez hobbled his way to a 5.37 ERA last year over 189 innings pitched. If the Marlins receive that same Volquez, it will be another tough year in terms of pitching. However, it was not that long ago that Volquez was pitching sub 4.00 ERA and if they receive the same Volquez that was with the Pirates in 2014, that will be a huge lift for a rotation that will sorely be missing their ace. Depending on if Volquez can return to form and Dan Straily can repeat his success from last year in a ballpark that favored hitters to the now pitcher friendly Marlins Park will determine how well this rotation will fair.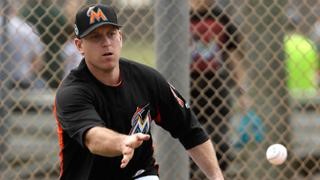 AJ Ellis
Aside from the pitching acquisitions, which were clearly the priority, the Marlins brought in long time Dodger catcher AJ Ellis. The fan favorite has never had an acclaimed bat, but the leadership that he provides to his battery mates has been held in high regard. By bringing in AJ Ellis, this may also give JT Realmuto the opportunity to play a little bit of first base as a platoon with Justin Bour.
All said, the Marlins didn't make any moves to really wow the fan base. However, they did bring in veteran leadership for a very young team. They also found a way to shorten the game for their starters. These minor moves may be just enough to place them in contention for the wild card spot. After all, 2017 has already surprised us with our Presidential election and the Falcons blew an insurmountable lead, so why not?
---