The Utah Jazz and the Gobert-Mitchell Long-term dynamic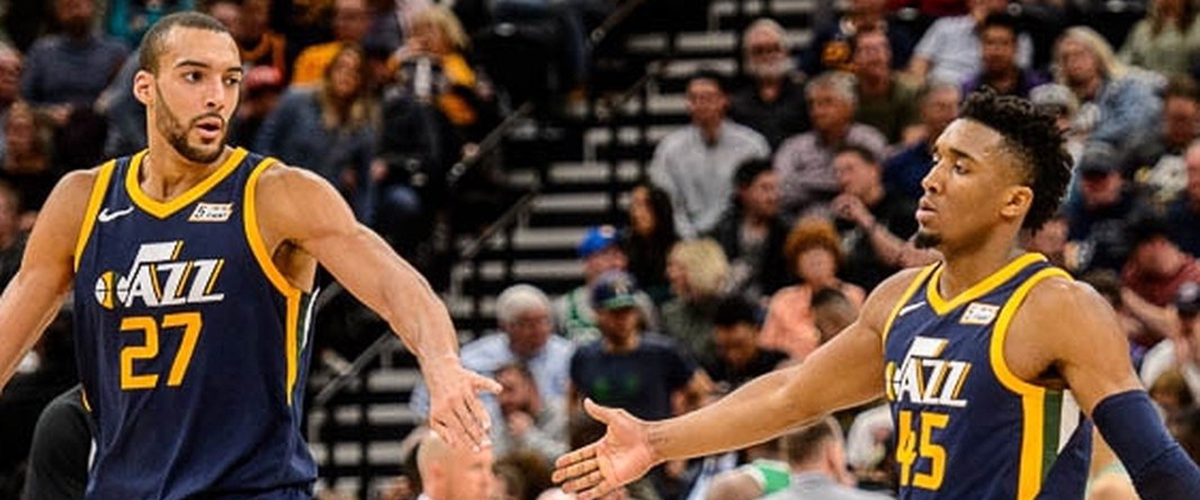 What is the current relationship between Donovan Mitchell and Rudy Gobert?
Even before the coronavirus debacle, there had been some rumors that all was not well within the Utah Jazz locker room. Utah had a very up and down 2019-20, with an initial poor start followed by a massive win streak in December and January, followed by a rough February before bouncing back in March. Then the Jazz, and more specifically Rudy Gobert, were involved in that dramatic night which made it clear that the coronavirus was a true threat to our entire society.
Gobert apologized for his role and carelessness, though if anything it would have been better if the season had been suspended even sooner. But there have been plenty of reports that Gobert's actions caused a rift between himself and the other members of the Utah Jazz, particularly Mitchell. On Sunday, Gobert downplayed an earlier report which said that the relationship between the two men was irreversible.
ESPN reported that Gobert said that the two had talked, and while the two had a kerfuffle due to the incident they got back on the same page and said that they were ready to win a championship.
More than COVID-19
The Gobert-Mitchell may be great news to a sports world which is starved for absolutely anything, but we should remember that young stars having disputes is hardly anything new. Sports analysts have been talking for years now about a potential breakup between Ben Simmons and Joel Embiid, and those two stars fit together much more awkwardly than Gobert and Mitchell.
The reality is that the dispute between the two involves more than just the coronavirus, but also the contractual and basketball disputes which often happen between young stars. Gobert will be an unrestricted free agent in 2021, which has prompted other fanbases to wonder whether they could snatch him from Utah during that free agency after having already gone through many fitness classes. But the more important thing is that Gobert is trying to be qualified for a supermax, a massive contract which is 35% of a team's cap.
In order to be qualified for a supermax, Gobert must be either an All-NBA player or Defensive Player of the Year in either this season or the 2020-21 season. But while his defense may be enough to get him a DPOY award and the supermax, Gobert has been more aggressive about trying to get the ball and showcase his offensive skills this year and will likely continue to do so this year. Inevitably, this comes at Mitchell's expense.
What does this mean for the Utah Jazz? There is both a positive and negative implication to take away from the fact that the two have problems beyond the coronavirus and Gobert's behavior. Even when the NBA resumes, whether this season or next season, there is still reason to think that there will be reports of disputes between the two.
But that does not mean that the two will break up. As noted above, stars have had their disputes before, and it is a possibility that all of this is mere overblown media hype. The dynamics of NBA games will be completely different in the coronavirus era, which could mean different team dynamics and better chemistry with stars that have had to go through a great deal.
---