The Return of Andrew Miller: Should the Red Sox make it happen?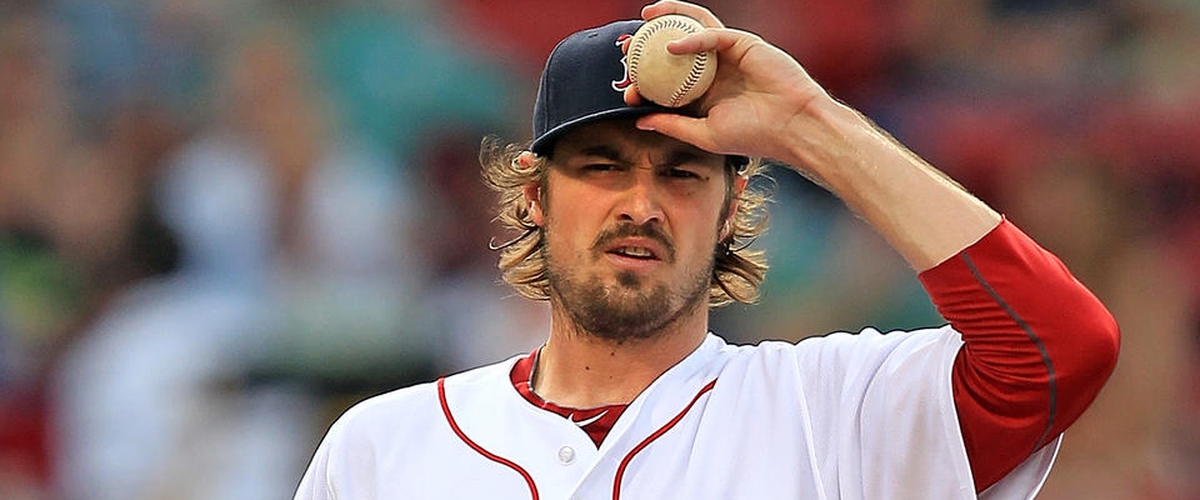 Still living in the spotlight of their fourth World Series win since the turn of the century, the Boston Red Sox are hitting free agency ready to make a splash by way of a pitcher. While the rotation and bullpen showed some glaring problems leading up to the playoffs, the staff was nothing short of excellent in a historic run that helped a 108 win Sox team waltz their way past three of the best teams in baseball.
But does the success in October mean that there is nothing to worry about? I think there's still plenty of room to improve, especially with the role of closer. Craig Kimbrel has been extended a qualifying offer (which he very likely will take) so building with Kimbrel this offseason makes a good sales pitch to free agents. If he doesn't take the offer, and his free agency, it could make for an even better sales pitch for relievers wanting to step into a closer role.
So who do I have in mind? I'm glad you asked. The first person that comes to mind for me is Andrew Miller.
The Cleveland Indians announced earlier this week that they are open to selling all but Francisco Lindor and Jose Ramirez, putting Corey Kluber, Miller, Michael Brantley, and Jason Kipnis on the market to both hit free agency and field trades. There's a handful of pitchers that have proven to have more value than Kluber and Miller, but the case for Miller is intriguing.
The dominant reliever will enter his age 34 season next year, and has uncharacteristically improved with age, despite a down 2018. From 2012 (the first season where he became a reliever full time) thru 2017 his ERA was 2.01. In 350 games (332.0 IP) he made 51 saves and struck out 520 batters. Through this stretch he became one of the most lethal relievers in baseball, developing off speed pitches that are widely considered the most unhittable pitches in baseball.
Three separate stints on the DL (shoulder injury, hamstring injury, and knee injury) caused Miller to have his worst season since 2011 (4.24 ERA in 34.0 IP), but this shouldn't diminish his value one bit. This would be the first time he has hit free agency since 2014, when he signed with the New York Yankees. Since then his track record has been perfect, and should be looked at as such.
A down season should not distract the Red Sox from how good this guy is. An experienced, crafty left-hander with brilliant off speed and a hard fastball is exactly what the Red Sox need. Miller's ability to fool with the slider could be a big selling point, but Miller compliments his 83 MPH slider with a 94 MPH fastball. The pitch speed differential keeps hitters off balance and uncomfortable, both incredibly important if you're looking to get those crucial outs with runners on. The Red Sox struggled to close out innings and games due to pitchers who lacked the experience and composure in big time situations until the postseason. Kimbrel still looked inconsistent late in games and was bailed out by an impressive postseason by Joe Kelly. Miller being added to put the management and fanbase at ease knowing there's another stopper behind Kimbrel would help immensely. Or, if Kimbrel opts out, there's more comfort in knowing Miller has more success.
Here's what he looks like in action (courtesy of @PitchingNinja):
---