5 Most Likely Trades For Kyrie Irving
Recent reports came out Friday saying that Kyrie Irving has asked to be traded away from Cleveland so he no longer has to be LeBron James' sidekick (basically). There's a lot of speculation as to where he will be traded (if he is traded at all). Let's dive into the possible trade scenarios for Irving that could go down as early as this week.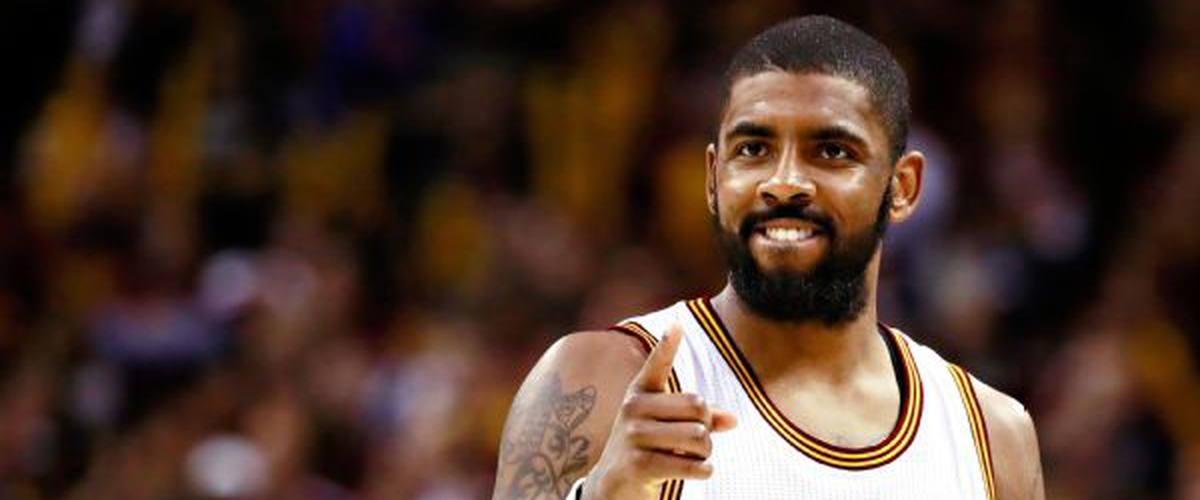 First, let's look at some of the details surrounding this story and how they affect (or don't affect) where Irving may be traded. The first thing to consider is the obvious: The Cavs do not have to trade him at all. Although most teams do honor a player's wishes to be traded when they ask, this situation is unique. Cleveland wants to be able to walk through the Eastern Conference again and challenge Golden State next year. Without Irving, this will be much more difficult, if not impossible. Since Irving is under contract for a few more seasons, Cleveland will not be in any rush to get a deal done. The trade will need to be very appealing for the Cavs to pull the trigger at all this season.
The second part of this is that Irving apparently wants to be traded to either New York, San Antonio, Miami, or Minnesota. But once again, Cleveland controls his destiny. While these teams may seem like a good fit for Irving, they must be able to outbid everyone else if they want him, regardless of what he wants. The Cavs could send him to Sacramento if the Kings offer the best deal for Cleveland (although I highly doubt that). You better believe that the Cavs will be looking out for themselves first and foremost throughout this entire process.
The last thing to consider is what Cleveland will be looking for in a trade for Irving. It' no secret that the Cavs have a complete lack of depth at point guard. Losing Irving will only make that issue exponentially worse unless they get a solid point guard in return. So my gut tells me that any team without a good point guard to send back is out of the running. However, Derrick Rose is still on the market, and Cleveland could look to pick him up instead of bringing in a point guard with the Irving trade. Also, Cleveland will likely look for some good young prospects to get in return since LeBron's fall-off is inevitable and Irving is only 25 years old. Bringing in somewhat-established young talent will help the Cavs from having to completely rebuild once LeBron retires or leaves the team, which could happen as early as next summer.
So with all that out of the way, here are the 5 most likely trades for Kyrie Irving, ranked from least likely to most likely. Enjoy!
#5 Milwaukee Bucks
Trade: Kyrie Irving & 2019 2nd Round Pick (Timberwolves/Lakers) for Malcolm Brogdon, Thon Maker, and Greg Monroe
The Bucks have a bright future with Giannis Antetokounmpo, Jabari Parker, Malcolm Brogdon, Thon Maker, and DJ Wilson. However, Irving leaving the Cavs obviously weakens Cleveland now; opening the door for serious competition in the Eastern Conference. Milwaukee could speed up their ascension by adding Irving right away. However, they would need to give up reigning Rookie of the Year Malcolm Brogdon along with 20-year-old big man Thon Maker to do so. Greg Monroe is only under contract for 1 more season, but his contract would allow this deal to go through as well as give the Cavs a solid piece to add to their bench. Cleveland will likely have to send a draft pick back since they are taking away 2 young pieces from the Bucks.
#4 Detroit Pistons
Trade: Kyrie Irving & Iman Shumpert for Reggie Jackson, Tobias Harris, Henry Ellenson, & 2018 2nd Round Pick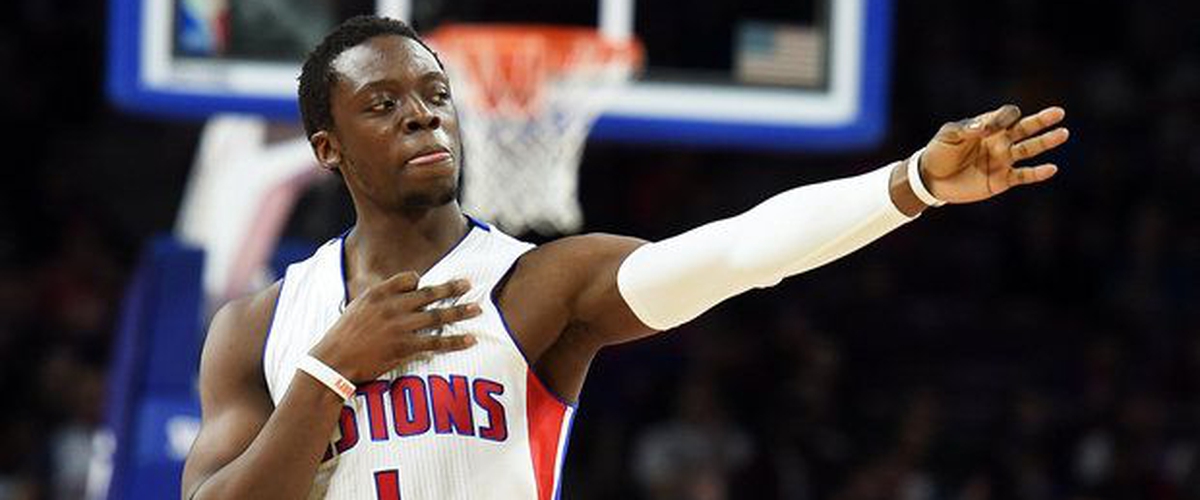 After adding Avery Bradley, it's clear that Detroit isn't looking to roll over and die. They'd love to make the playoffs this upcoming season, and adding Kyrie Irving would certainly do the job. Reggie Jackson is a talented point guard that played well as a sixth man for OKC before thriving as Detroit's starter. Ish Smith is more than capable of coming off the bench as the backup point guard, so bringing in Irving is a big step up and would give the Pistons a ton of backcourt depth. However, Jackson isn't enough to send back since the Cavs still want to be competitive in the East, so Detroit will also have to send over Tobias Harris. Henry Ellenson and the 2nd-rounder also add some youth to sweeten the deal for Cleveland. Shumpert will have to be thrown in to make the cap space work. Overall, I believe both teams would get a lot out of this deal.
#3 Phoenix Suns
Trade: Kyrie Irving & 2019 2nd Round Pick (Timberwolves/Lakers) for Eric Bledsoe & Marquese Chriss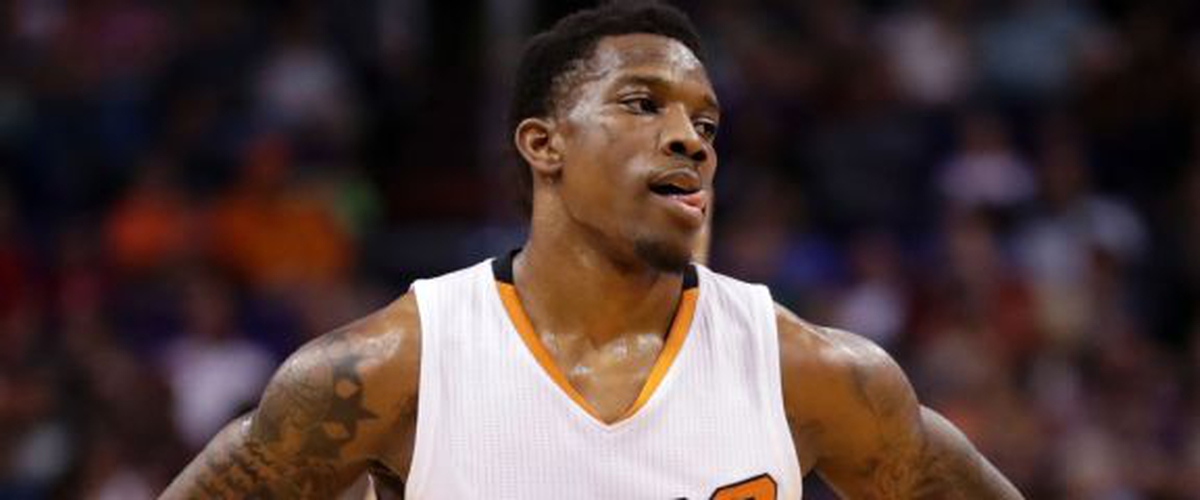 Phoenix may just sit back and tank for another year, but they have so many young pieces at this point that I feel they may be ready to make a big move. Eric Bledsoe is one of the better point guards that Cleveland will be offered in return for Irving, so that gives the Suns a good shot at making this happen. Marquese Chriss is a promising young big man who played solid minutes for Phoenix last season. He would add a great amount of depth for Cleveland right away and will only get better over time, eventually becoming a starter for the Cavs. Also, sending Irving over to the Western Conference increases the chances of the Cavs still making it to The Finals next year.
#2 Miami Heat
Trade: Kyrie Irving for Goran Dragic & Justise Winslow
Dragic is probably the best replacement point guard for Irving that the Cavs will be able to get, so that makes Miami a big-time contender to get a deal done. Adding a young forward will also help sway Cleveland. Unlike getting Marquese Chriss from the Suns, the Cavs can get away with not sending over any draft picks in return for Justise Winslow since he has been injured quite a bit since entering the league. If he could stay healthy, this would be a great move for the Cavs in terms of damage control at the point guard position while also adding youth, and Miami would definitely make the playoffs next season.
#1 New York Knicks
Trade: Kyrie Irving, Richard Jefferson, and 2019 2nd Round Pick (Timberwolves/Lakers) for Carmelo Anthony and 2018 1st Round Pick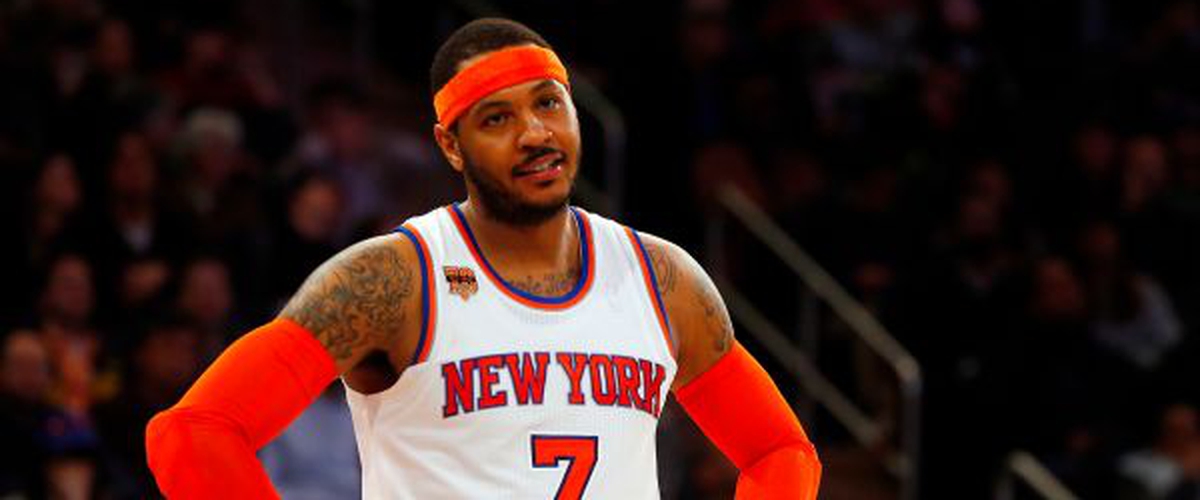 This is the perfect trade for the Cavs. LeBron and Carmelo have said in the past that they want to play together, and Carmelo would be under contract for a few more seasons. That could mean keeping LeBron in Cleveland next season instead of letting him walk for nothing. Also, this would tempt Derrick Rose to pick the Cavs over the Lakers since Cleveland would have a vacant point guard spot as well as a roster that could still compete for a title with Rose. On top of that, the addition of Kyrie Irving would probably still not be enough to get the Knicks into the playoffs, making that 1st-rounder they get in next year's draft very valuable. As for the Knicks, they could finally find a home for Carmelo where he would be happy, and they'd be able to add a franchise player in Kyrie Irving to play alongside Kristaps Porzingis. This trade makes the most sense all around, which is why I believe Irving will end up in the Big Apple.